How Goodluck Jonathan allegedly bought a mansion in London
A London magazine has revealed how Former President Goodluck Jonathan acquired a mansion he allegedly bought in United Kingdom.
A UK based investigative magazine, Private Eye, wrote that investigation has revealed that Goodluck Jonathan and his wife were probably fully involved in fraud.
The magazine alleged that one of the proceed of the fraud, the sum of $175 million which was initially discovered in Patience Jonathan's account was probably used to acquired a mansion in UK, Sahara Reporters reports.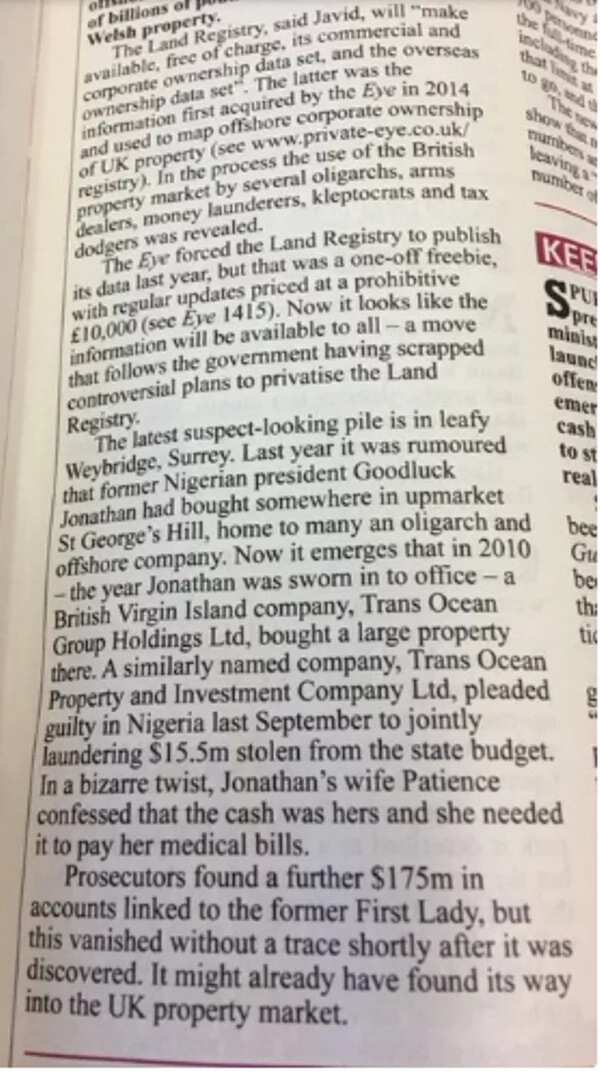 The magazine wrote that: "Last year, it was rumoured that former Nigeria President Goodluck Jonathan had bought somewhere, in upmarket St George's Hill, home to many an oligarch and offshore company.
READ ALSO: EFCC team storms home of Jonathan's godson, retrieves documents
"Now it emerges that in 2010, the year Jonathan was sworn into office - three companies pleaded guilty in Nigeria last yea to jointly laundering $15.5 million stolen from the state budget.
"In a bizzare twist, Jonathan's wife Patience, confessed that the cash was hers and she needed it to pay her medical bills.
"Prosecutors found a further $175 million in accounts linked to former First lady, but this vanished without a trace shortly after it was discovered. It might already have found its way into the UK property market."
PAY ATTENTION: Get the latest News on Legit.ng News App
Meanwhile, an Italian prosecutor, Fabio de Pasquale, accused ex-President Goodluck Jonathan and nine others, inlcluding Shell, in a $800 million corrupt oil deal
Questions are now being raised as to how a huge sum $800 million was transferred through a convicted criminal account without the authorities raising an eyebrow or stopping it
Source: Legit