- The whistle-blower in the Andrew Yakubu-EFCC's operation has said that there were four safes not one in the Kaduna residence of the former NNPC managing director
- The whistle-blower said three other safes were moved from the house before the EFCC's raid
- He also said he has no knowledge of where the safes were taken to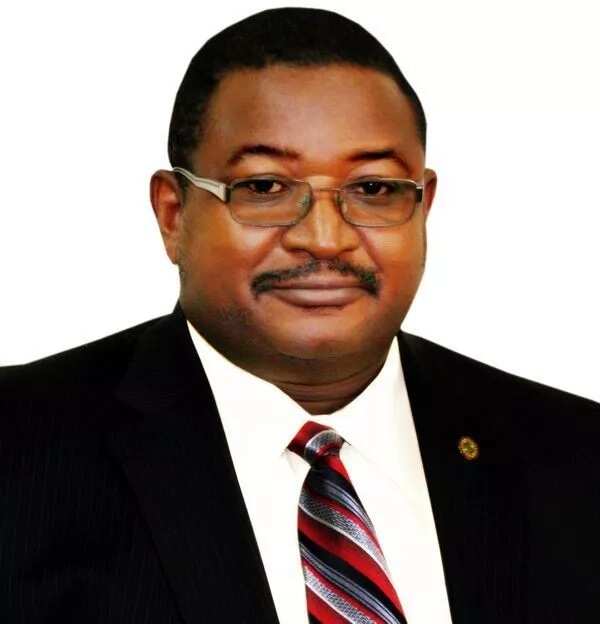 The whistle-blower in the Economic and Financial Crimes Commission's (EFCC) operation against a former managing director of Nigerian National Petroleum Corporation (NNPC) has said that more safes are yet to be recovered.
PAY ATTENTION: Get the latest News on Legit.ng News App
Daily Nigerian reports that the whistle blower stated that Andrew Yakubu hid four, not one, safes in strategic places.
READ ALSO: See the staggering cash EFCC discovered in secret bunker owned by former NNPC GMD (photos)
It was also gathered that the safes are stacked with foreign currencies like the one recovered from Yakubu's Kaduna house by the EFCC last week.
The whistle-blower in a report made to EFCC investigators said the safes were four but three were moved out of the house to an unknown location before the EFCC raid.
Although, the whistle-blower claimed he did not have knowledge of where the safes were moved, the EFCC is working round the clock to ensure the remaining safes are recovered.
READ ALSO: FLASHBACK: APC kicked against Andrew Yakubu's removal by GEJ in 2014
Last week, the EFCC recovered a safe belonging to the former NNPC's managing director.
Money recovered from the safe which was locked up in a house belonging to Yakubu in Kaduna include; $9.77 million and 74,000 British pounds.
However, the former managing director who was sacked by Goodluck Jonathan's administration in 2014, has said that the monies were gifts given to him by associates.
Yakubu has since been arrested by the anti-graft agency.