Black soap is produced manually and used for many centuries across all Western Africa. It consists of the softening remedies received in a natural way, in combination with ashes of the African plants rich with nutrients. Black soap for skin lightening is known for the softness and as people say, it saves from skin diseases. It is used for the face, body, and hair. Some producers of African black soap used the initial African recipe, having replaced banana ashes with more available ashes of cocoa, adding essential oils, herbs or the dried flowers. Banana ashes contain a large amount of vitamin E and D. In Africa, shi oil or palm oil are traditionally used.
Using palm oil, you can independently extract it from a coconut palm by means of a manual press. However, it is quite laborious work so you can buy already extracted palm oil.
The necessary amount of palm oil or shi oil will vary depending on how much best soap for dark skin you want to receive. The amount of the used oil shouldn't exceed half of volume of your double boiler. If you want to make the bigger amount of soap, soap making will take more time and efforts.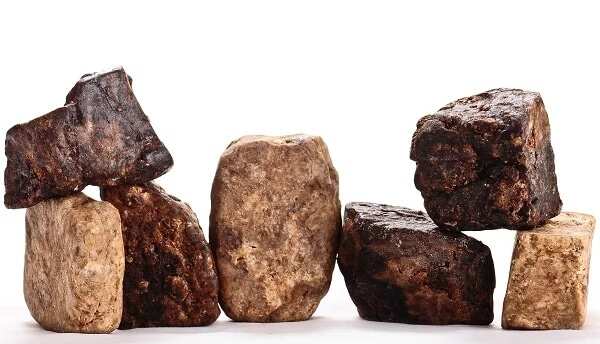 READ ALSO: Four secrets of a beautiful skin
How to mix black soap for fair skin – ingredients
• Main oil,
• Banana peels or pods of cocoa,
• Double boiler,
• The distilled water,
• Essential oils, herbs or the dried flowers,
• Form for the soap.
How to make black soap?
1. Soap making process is quite simple. Cut banana peels and pods of cocoa in a desirable proportion to ashes. The banana peel is, as a rule, used in Africa, but bananas are rare in many other countries. Therefore, producers of soap usually replace a peel with pods of cocoa or use a combination of these two ingredients. The necessary quantity of a banana peel and pods of cocoa varies depending on how many soaps you are going to make, and how concentrated it will be. Ashes contain potassium hydroxide, which is known for the gentle curative properties.
2. Mix ashes in the warm, distilled water before full dissolution. As necessary, add more ashes or waters until the solution becomes so dark and concentrated as far as you want. Heat the main oil on slow fire in a double boiler until it is kindled and carefully warmed.
3. Stir ashy solution slowly, until the mix of desirable dark brown or black color will turn out. Continue to stir slowly on sluggish fire.
4. Add drops of essential oil if it is necessary, for example, lavenders or the dried-up plants, such as chamomile. Traditional African black soap for even skin tone doesn't contain any additives, but some producers of soap prefer to do own versions, using aromas and advantages, which provide these additives.
5. Scoop liquid soap from a double boiler surface as soon as it begins to be formed. Pour it into special forms.
6. Leave soap to harden in special forms for a period of up to 2 weeks. The ready-made product will be firm, but soft and pliable when pressing.
READ ALSO: I Replace Phones With Soap - Suspect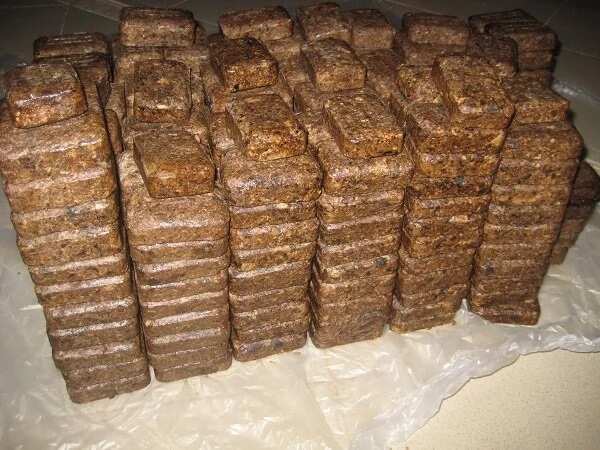 Interesting facts about black soap
• Black soap has no expiration date, and it doesn't spoil.
• Black soap is softer than many other types of soap and it is easily dissolved if to put it in water. It has to be stored in the very dry place. Some people prefer to cut off or break off a piece when want to take a bath or a shower not to wet a piece of soap entirely to prevent its dissolving.
Conclusion
As you can see, the recipe of such soap is rather simple, but the effect will please you long. Besides, natural ingredients in this composition are an undoubted plus.