- The Movement for the Survival of the Ogoni People (MOSOP) is not happy with the General Overseer of Salvation Ministries David Ibiyeomie
- The group alleged that the General Overseer had described the Ogoni people as being wicked and cruel and also saying that with only N500, an Ogoni man could make somebody go mad
- Publicity Secretary of MOSOP Fegalo Nsuke claimed that the GO allegedly has deep rooted hatred for Ogoni people and called on him to apologise for his utterances
The Movement for the Survival of the Ogoni People (MOSOP) has described some comments allegedly attributed to the General Overseer of Salvation Ministries David Ibiyeomie as an indication of deep rooted hatred for the Ogoni people in Rivers state.
Ibiyeomie had allegedly on Monday, January 16, 2017, during his 5 nights of glory crusade, described the Ogoni people as the most wicked and cruel tribe in Nigeria.
He said: "In the entire Ogoni land, human lives meant nothing as people can make each other mad at will, the wickedness in that part of the country is much compared to other regions in Nigeria, in Khana, you can make someone mad with N500."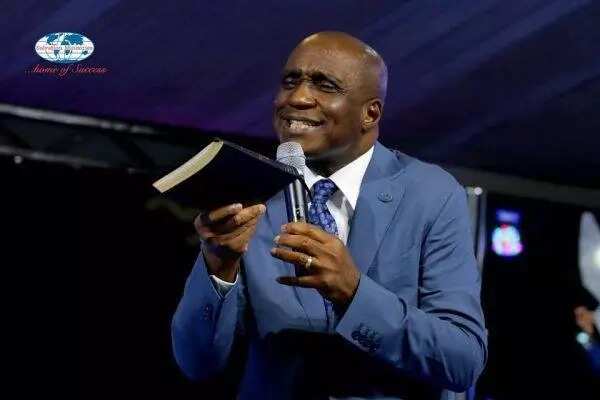 Reacting to Ibiyeomie's comments, MOSOP Publicity Secretary Fegalo Nsuke described Ibiyeomie as an ugly representation of the Nigerian Christian community.
READ ALSO: Pastors against retirement age are money Launderers - Tunde Bakare
The MOSOP spokesperson wondered if expressing his deep hate for the Ogoni was his essence for organizing the crusade.
Nsuke said the Ogoni people were profoundly shocked by the allegedly comments of the pastor.
He said: "We are profoundly shocked that a supposed Christian leader who should be filled with love for other people will express such hate against the Ogoni people."
He further said it was regrettable that at a time when the country is making efforts to build national unity and integration, a Christian leader could express such alleged hatred against an innocent population.
He said: "Ibiyeomie needs to be informed that hate speeches do not build, they destroy and he needs to be very mindful of his public conduct in order not to jeopardize public peace."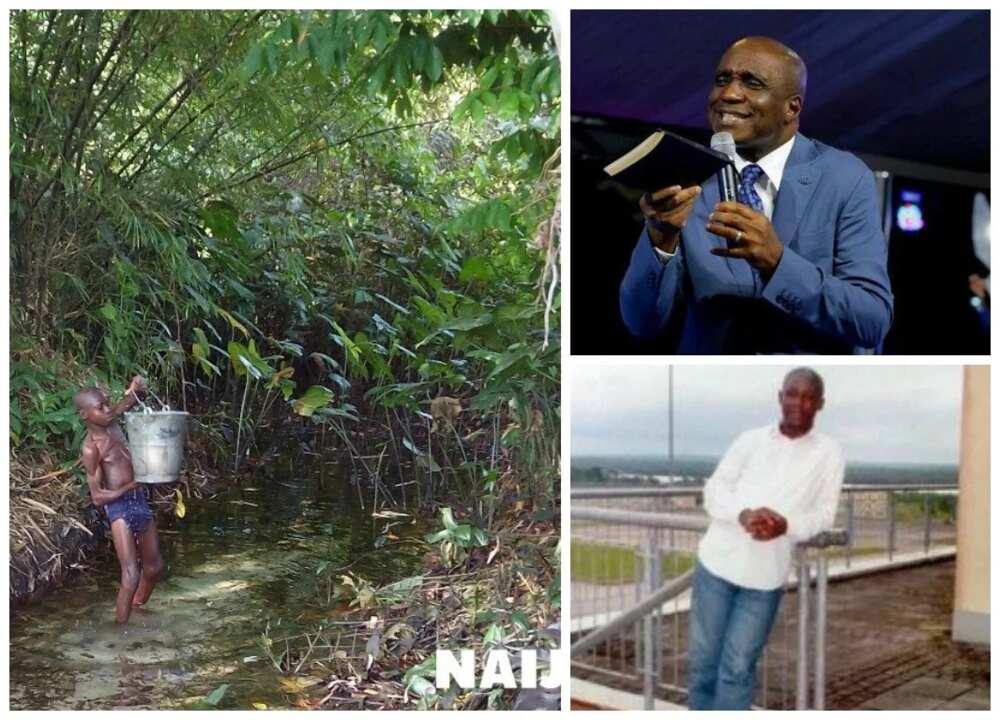 The MOSOP spokesperson noted that the only thing that makes Ogoni exceptional is that as a people, "we have decided to halt oil production on our land following years of neglect, environmental devastation and abuses and insist that production will not resume until it is properly negotiated.
"There is nothing that is happening in Ogoni that is exclusive and not replicated in other social settings within and outside Nigeria."
READ ALSO: Abuja pastor who gets paid by congregants for miracles (photo)
He added: "It is our wish that Ibiyeomie will help himself by respecting other citizens in the conduct of his church business and not engage in acts that could jeopardize public peace.
"MOSOP therefore demands an apology from David Ibiyeomie and will again urge him to be very mindful of his public conduct."
Although the General Overseer could not be reached for comments, one of the leaders who spoke to Legit.ng but did not give his name, threatened our correspondent to be careful with his life, saying for the sake of his family and wife, he should not publish the story.
He said: "Be very very careful, for the sake of your wife and family. Don't let the Holy Spirit deal with you and your home. You will cry when it starts. You will not know what will happen to you. The church is not a circular organization but a spiritual one. You can't fight God and go free."
Thereafter, he denied the statement saying the General Overseer did not make such statement at the crusade ground.