Ex-miss Anambra Chidinma Okeke finally given back her official car
Following the court appearance of Ex-miss Anambra Chidinma Okeke, on Monday, January 16, at a Lagos court, the pageant organizers have decided to give back her official car.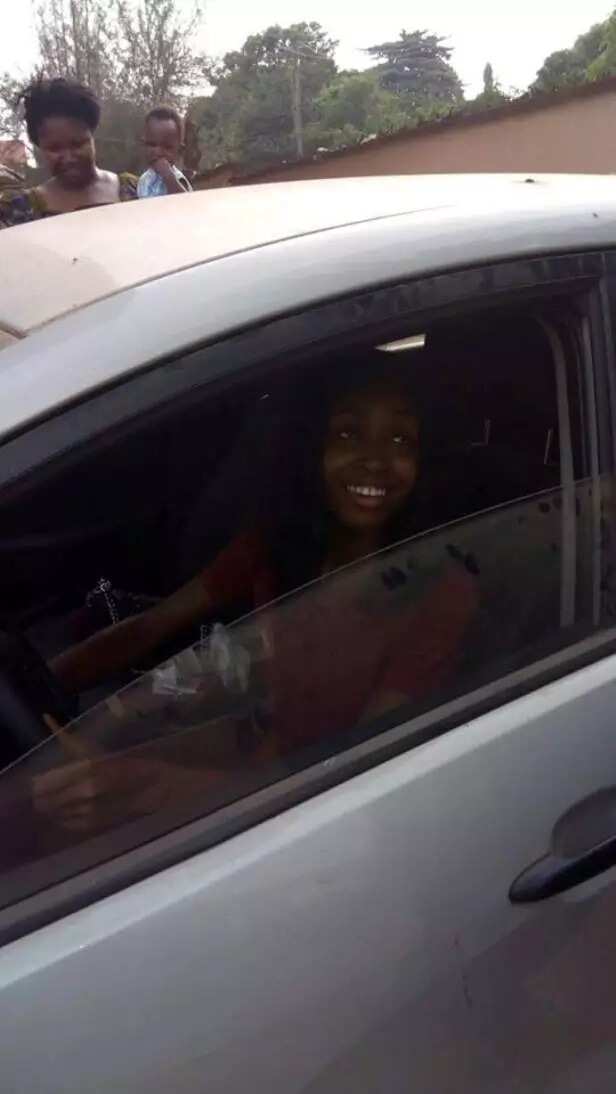 According to human rights lawyer, Emeka Ugwuonye, Anambra Broadcasting Service has returned ex-miss Anambra Chidinma Okeke's car to her, and was made to sign an undertaking that she would not grant interviews as to how/why the car was returned.
PAY ATTENTION: Get all the latest gossips on NAIJ Gossip App
Ugwuone released a statement to the effect which says:
"BREAKING NEWS!
ANAMBRA BROADCASTING SERVICE (ABA) HAS RETURNED THE PRIZE CAR TO CHIDINMA OKEKE WITH CONDITIONS
The Anambra Broadcasting Service (ABS) yesterday returned the prize vehicle to the former Anambra Beauty Queen and made her sign an undertaking that she would not grant press interviews or reveal that the circumstances under which the prize car was returned to her. The threatened to have her detained if she breached that undertaking.
From one of the ABS insiders, the Management of ABS took this measure in order to stop Chidinma from continuing as Government witness in the criminal case going on in Lagos. The ABS wants to suppress the ongoing case because their were involved in the making and leak of the video. If the case were to go on, the accused person will reveal the truth. They met with Ms. Okeke without her lawyer. They told her that nobody was allowed to come for the meeting except her parents.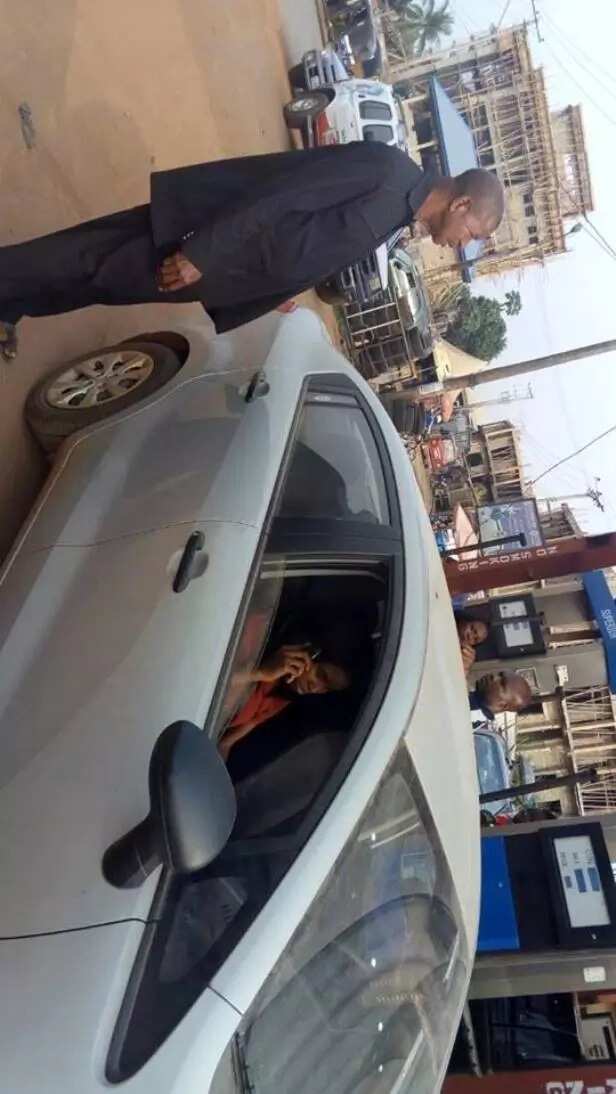 It is clear that Anambara State Government is behind this whole show of shame. They are doing everything to kill the case. Indeed, the DSS refused to make available to Chidinma and her lawyer the outcome of their investigation of the case explicitly because of the involvement of some Government officials in the scandal, particularly the Director of the ABS.
More updates will be coming your way. But as we warned months, those who think that the Chidinma Okeke's case would die quietly are joking. In fact, even Chidinma Okeke cannot stop this story. We have sufficient insider sources in Anambra State.
NOTE: The prize car was one of the prize award given to Chidima Okeke for winning the Beauty Pageantry for the year. The picture of the car and a ceremony is shown here. It is not yet clear what Chidinma plans to do about this development. But the pressure for her to keep quiet is high and Nigerians must not allow that to happen."
See post below: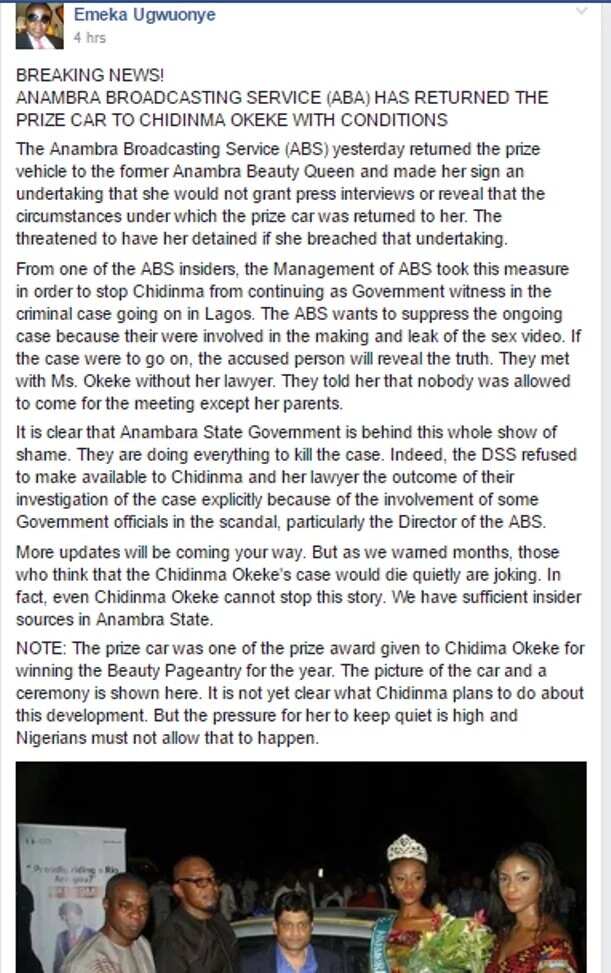 It is well o!
Source: Legit.ng