Biafra: Photos of STRANGE men who supported Nnamdi Kanu in court (video)
At the ruling of an application filed before Justice Binta Nyako of the Federal High Court by the Department of State Security (DSS) some men dressed in Jewish robes and 'skull caps' were seen seated in the courtroom.
The men told Legit.ng they were in court in solidarity for the leader of the Indigenous People of Bifara (IPOB) Nnamdi Kanu.
The also said they are Jews from the South-East region of Nigeria.
The men did not just support Kanu by appearing in court.
They also prayed for him outside the court premises after the ruling on protection of witnesses was made by Justice Nyako.
Below are some pictures of the strange men: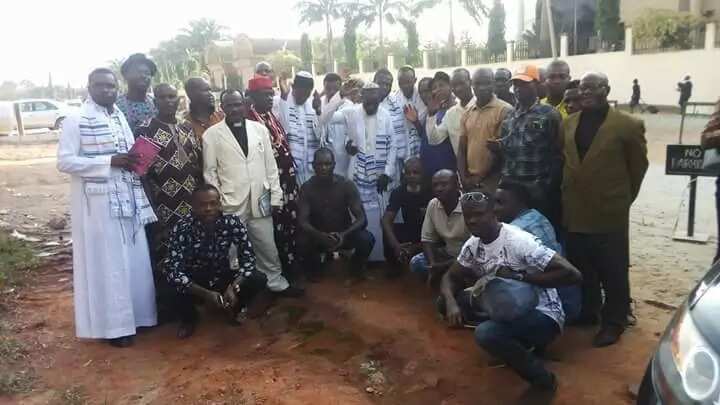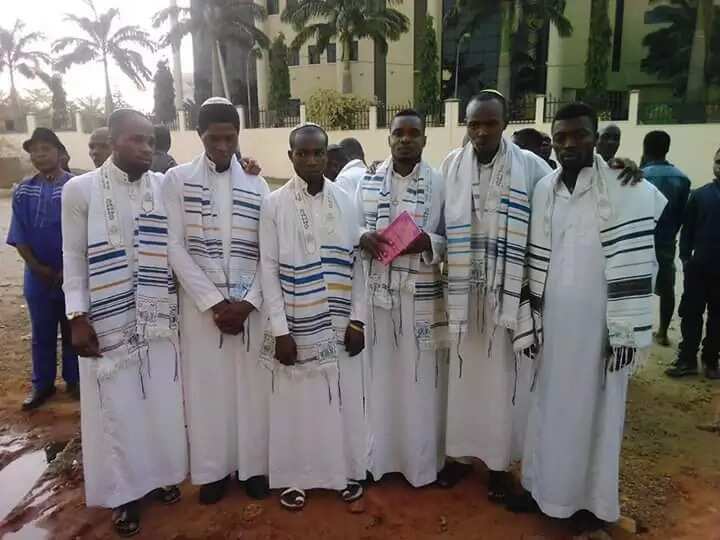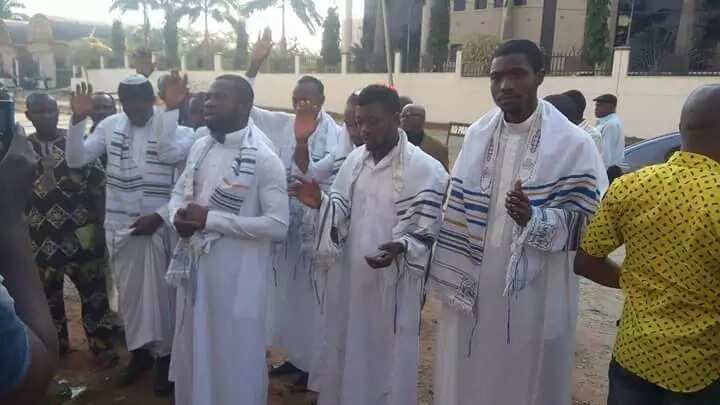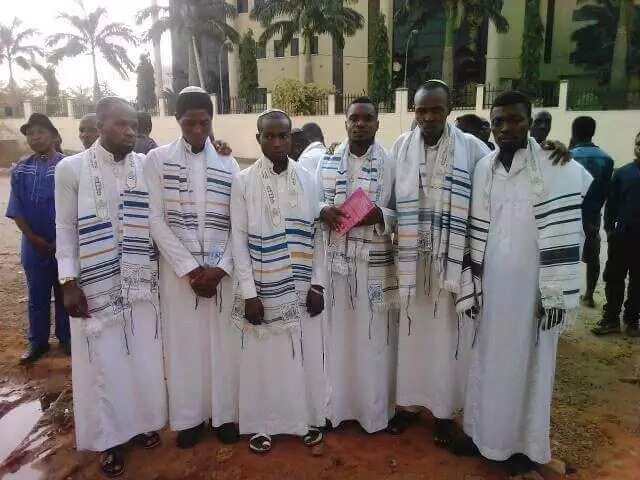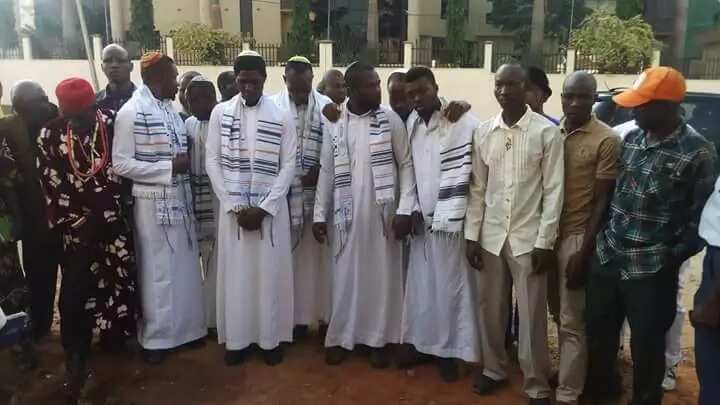 Source: Legit.ng