Full List: Nigeria, Israel, Other Countries US Does Not Have Ambassadors and Why
The US has lamented not having a functioning ambassador in no less than 31 countries across the world, including Nigeria, Egypt and Israel
Matthew Miller, the spokesperson of the US State Department, made the disclosure while noting that the Senate did not confirm the nominees for the positions
Miller made the revelation amid US aid to Israel, which has been bombing Gaza since the Hamas group launched its attack on some of its citizens on October 7
White House, US - The United States (US) has said it does have an ambassador in Nigeria, despite the reported growing relationship between both countries.
In a tweet by Matthew Miller, the spokesperson of the US State Department serving directly under the US 71s Secretary of State, Anthony Blinken, disclosed the details in a statement on his Twitter page.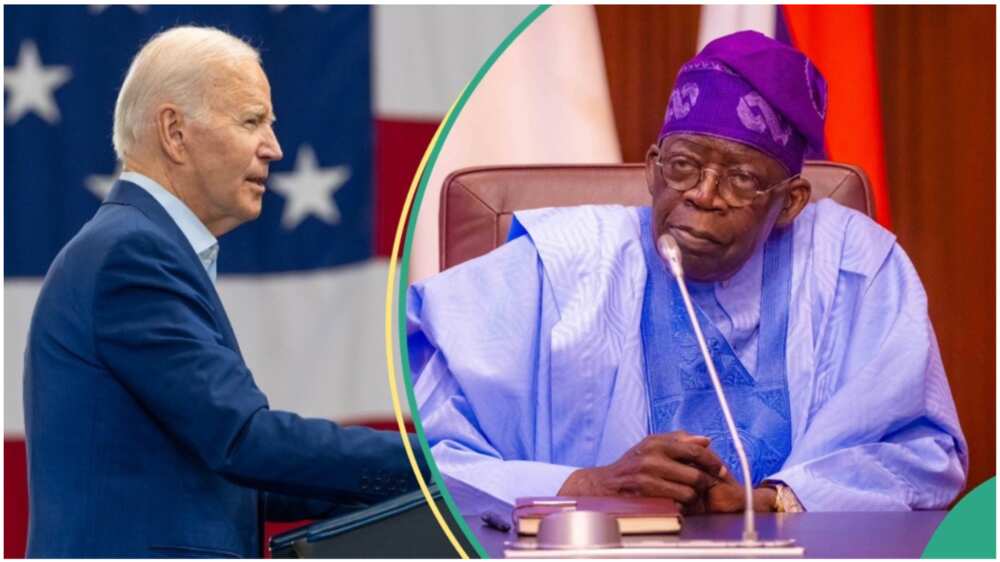 According to Miller, the US is yet to have ambassadors in Nigeria and 30 other countries because the nominees for the positions have not been confirmed by the Senate of the United States.
Names of 31 Countries in the US did not have an ambassador
Aside from Nigeria, other countries in the US that does not have an ambassador are listed below:
Lebanon
Israel
Egypt
Azerbaijan
Lithuania
Haiti
African Union
Turkmenistan
Albania
Zimbabwe
Barbados
Peru
Ecuador
Cabo Verde
Laos
Niger
Djibouti
Malaysia
Gabon
Burundi
Croatia
Guatemala
Liberia
Somalia
Bahamas
Colombia
Cambodia
Montenegro
Timor-Leste
Marshall Islands
Burkina Faso
Israel and US relations
The Revelation is coming when the US is backing Israel in its bombardment of Gaza since Hamas launched an attack on some Israelis on Saturday, October 7.
Prophet Joshua Iginla, the leader and founder of Champions Royal Assembly, earlier urged world leaders to ensure that the ongoing war between Israel and Gaza did not become World War III.
In a video posted on the church's YouTube page, the cleric said he saw "a big battle coming. It is like a pandemic, not of sickness but of guns, an exchange of superpowers".
See the tweet here:
Israel vs Palestine: "Netanyahu is trying to start world war III", ex minister
Legit.ng earlier reported that Nigeria's former foreign minister, Professor Bolaji Akinyemi, has explained that Benjamin Netanyahu, the Prime Minister of Israel, was pushing for World War III.
Akinyemi, in an interview, said the Israeli leader was trying to do that by pitching the United States against Iran.
Israel on Sunday declared war on Palestine following an unprecedented attack by the Palestinian armed group Hamas on its land.
Source: Legit.ng