May Day, Workers Day: What It Means, How It Started, All You Need To Know
Workers Day, also known as May Day or Labour Day, is usually celebrated across the world on May 1
Its history is traced back to 1886, during the Haymarket Riot knowns as Shelle in Chicago, which broke out in honour of solidarity for the union
Countries across the world have different reasons and dates for the adoption of May Day, just as it started in Nigeria in 1978 by Wahab Goodluck
The Workers' Day is usually celebrated around the world on May 1.
May Day, which is popular to be Labour Day or Workers Day, is the day set aside in some countries set aside in honour of the struggles and gains of workers and the Labour Movement, BBC reported.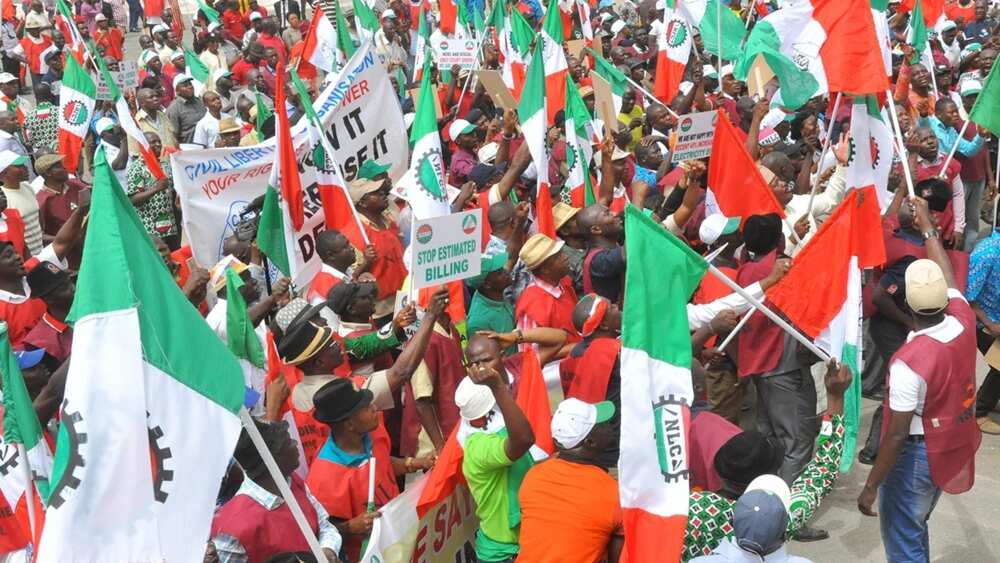 Why May Day is celebrated across the world
Many countries across the globe marked the day that has different histories.
One of the major histories around the celebration happened in 1889 when one international federation of socialist groups and trade unions announced May 1 as the day they would show their solidarity to workers in honour of one Haymarket Riot knowns as Shelle in Chicago, 1886.
The truth was that the workers in Chicago had staged a strike action to demand an eight-hour workday.
Latest about NLC, Nigerian workers, Labour Unions
In the United States, workers across the country have also gathered to demand their rights as they fought for better working conditions following a bomb explosion that rocked a Labour rally at Haymarket Square.
Also, in the Soviet Union, the leaders of the union embraced May Day as a public holiday with the expectation that it would encourage workers in Europe and the United States against capitalism.
In Nigeria, the Labour Union was founded in 1978 under the leadership of Wahab Goodluck, and the day has become a public holiday since its establishment.
"You will have a living wage to have a decent life": Tinubu promises workers
Legit.ng earlier reported that the president-elect, Bola Tinubu, has promised to give Nigerian workers a "living wage" and "decent life".
The former governor of Lagos state said this while addressing the outcry of the workers on the current minimum wage.
According to him, in Nigeria, where he will begin to lead on May 29, Nigerian Labour will have more than a minimum wage.
Source: Legit.ng