Hamas War: FCT Minister Wike Reveals Why He Met with Israeli Ambassador to Nigeria
FCT minister Nyesom Wike has denied expressing support for Israel against Palestine in the ongoing conflict
The former Rivers state governor clarified that he has no constitutional powers to determine Nigeria's diplomatic relations with other countries
Wike further opened up on why he recently met with the Israeli ambassador to Nigeria, Michael Freeman
FCT, Abuja - Nyesom Wike, the Federal Capital Territory (FCT) minister, has denied expressing support for Israel against Palestine in the ongoing conflict in the region.
Wike spoke during his meeting with the Abuja National Mosque Management Board leadership led by the Etsu Nupe, Alhaji Abubakar Yahaya.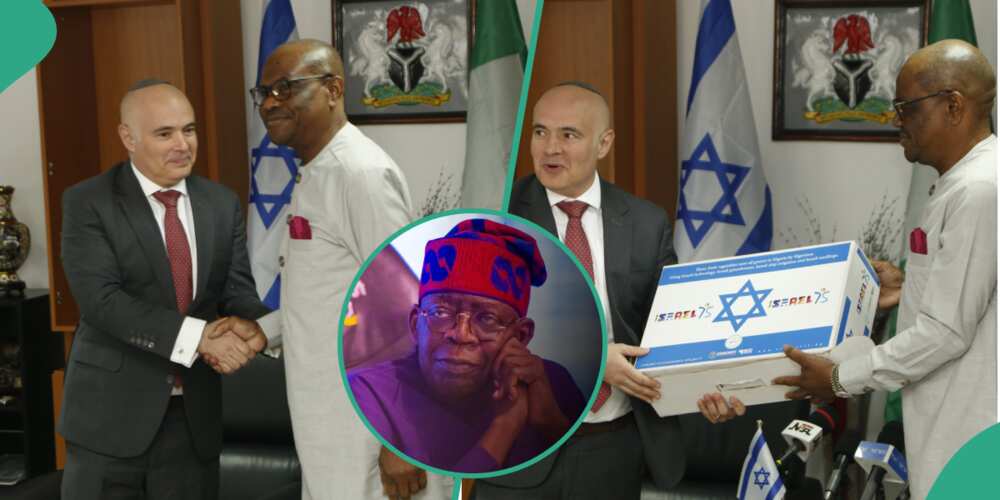 The former governor of Rivers state further explained that as a minister, he has no constitutional powers to determine Nigeria's diplomatic relations with other countries, as such powers lay absolutely with President Bola Tinubu.
"I cannot determine a relationship between a country and another country. So, it is difficult for anybody to say I am doing this, I am doing that," Vanguard quoted the minister as saying.
Why I met with Israeli ambassador to Nigeria - Wike
The Israeli Ambassador to Nigeria, Michael Freeman, on Tuesday, October 3, visited the FCT minister, days before Hamas' attack on Israel and the consequent and continued retaliation by the Jewish nation, which has led to the loss of lives of thousands of lives from both sides.
However, Freeman's visit to Wike raised eyebrows as some accused the minister of offering Nigeria's support to Israel.
Denying the allegation, Wike said he met with the Israeli ambassador as part of his plans to boost food security in the FCT.
He stressed that the meeting was to seek agricultural partnerships for farmers in the nation's capital.
"In Abuja here, most of them have cultural farms, and we say look, it is our own desire to help anybody who wants to invest in Abuja, particularly in agriculture, in order to employ our people and in order to get more revenue. It has nothing to do with another country. It doesn't work that way," Wike said.
Wike-led FCDA to demolish national mosque? Management speaks
In a related development, the National Mosque, Abuja, on Friday, October 20, asked the Muslim Ummah to disregard the "campaign of calumny" against Wike.
Director of Finance and Administration of the National Mosque, Ambassador Haliu Shuaib, and Imam of the mosque, Dr Muhammad Kabir Adam, addressed a press conference hosted by Executive Secretary of the Federal Capital Development Authority (FCDA), Engr. Shehu Hadi Ahmad.
The mosque debunked the news of the partial demolition.
Source: Legit.ng