World's longest movie ever: Top 12 films with incredible runtimes
Can you imagine yourself watching a 24-hour long film? What about one that's over 200 hours long? As crazy as this sounds, the longest movies ever created have such crazy runtimes. Even if you are a movie fanatic, you might not be able to finish watching the longest movie ever.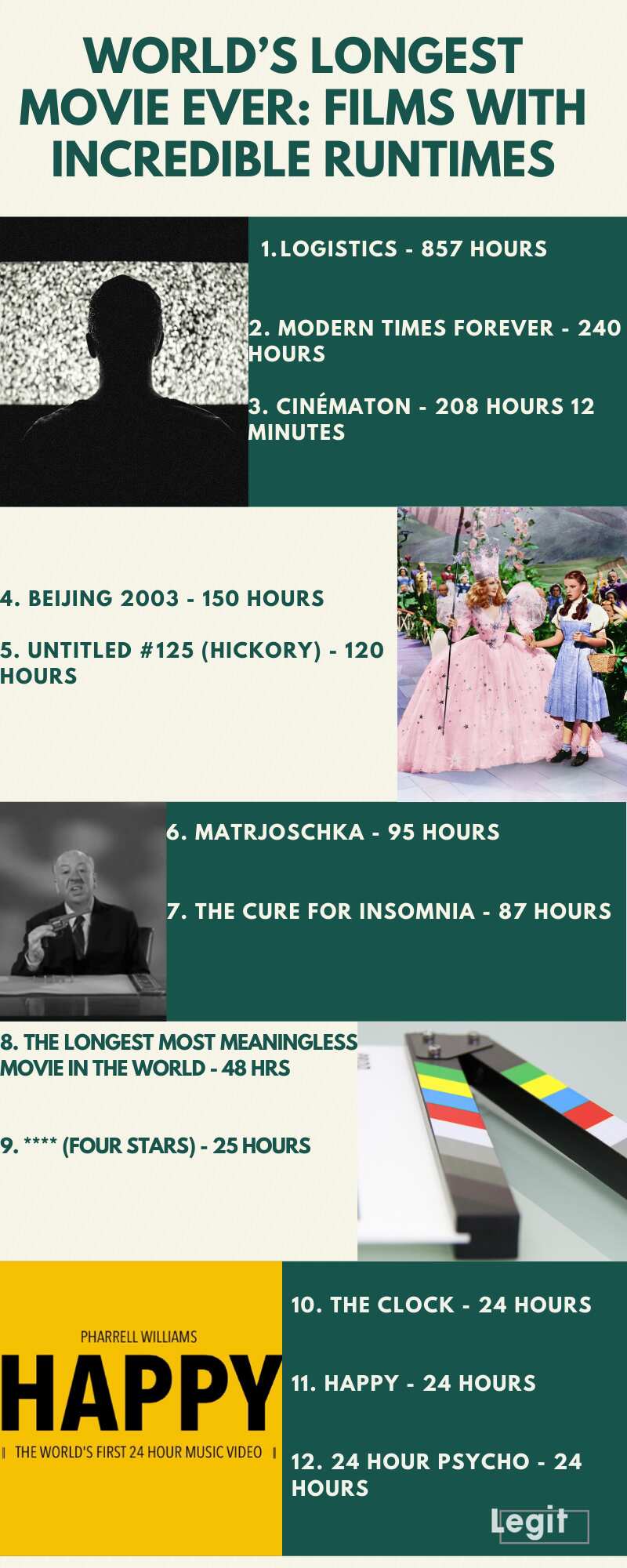 Have you ever wondered what the longest movie in the world is and how long it is? If you thought that it was a couple of hours long, you are terribly mistaken. Some of the top longest movies ever made are days long!
World's longest movie ever: Top contenders
What are the longest movies in the world? They are:
12. 24 Hour Psycho - 24 hours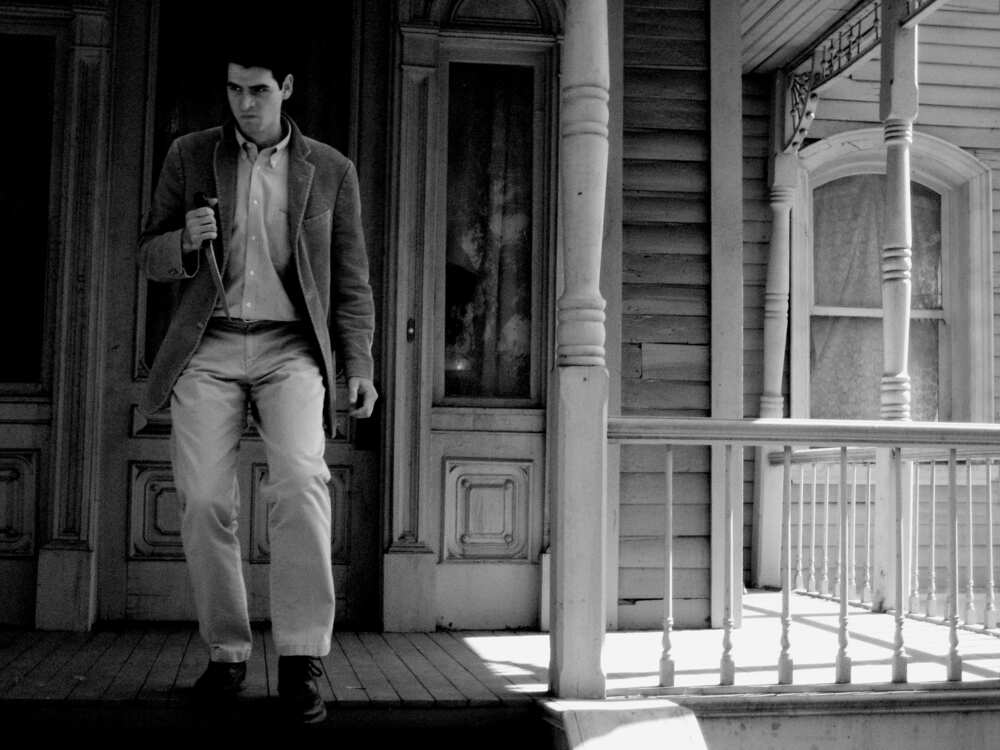 Released in 1993, 24 Hour Psycho consists entirely of an appropriation of Alfred Hitchcock's 1960 Psycho slowed down to two frames a second.
11. Happy - 24 hours
This 2013 film is based on Pharrell Williams' iconic Happy song. The film was made by filming over 400 dancing extras with a Steadicam across eight miles of Los Angeles over 11 days.
10. The Clock - 24 hours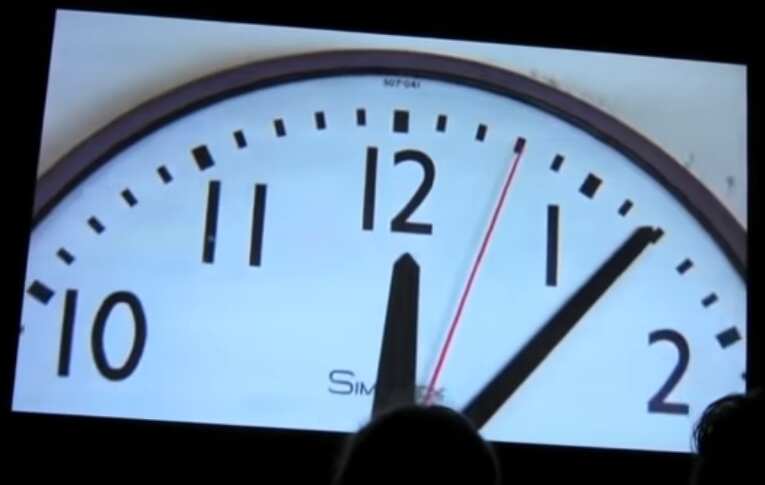 The Clock is an art installation by video artist Christian Marclay.
It is a 24-hour video that features clocks or timepieces synchronized with time, resulting in the time being shown in real-time.
9. **** (Four Stars) - 25 hours
This 1967 avant-garde film by Andy Warhol is also among the longest movies in the world. It is made up of 33-minute film reels.
The film's title is a pun on the rating system used by film critics to rank films.
8. The Longest Most Meaningless Movie in the World - 48 hours
This 48-hour underground film was made in the UK. No actual footage was shot for this film. Instead, it is made up of a compilation of various other videos and short films.
7. The Cure for Insomnia - 87 hours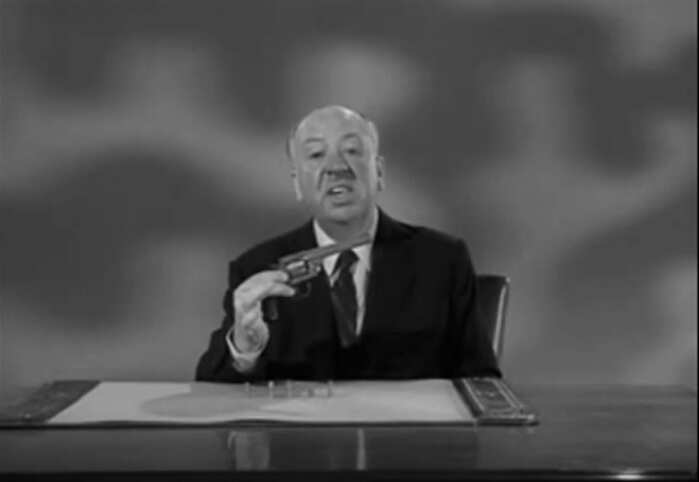 This John Henry Timmis IV-directed film was released in the USA on 31st January 1987.
The film consists of actor L.D. Groban reading a 4080-page poem, A Cure For Insomnia, spliced with heavy metal music and adult clips.
The film was made to cure insomniacs by reprogramming their biological clocks.
The Cure for Insomnia was never released in home video format, and all its copies are believed to be lost.
6. Matrjoschka - 95 hours
Matrjoschka was created and produced by Karlin Hoerler in 2006. Its exact release date was on 23rd April 2006.
The film consists of images and videos based on a single image sequence: a boy riding a bicycle, a street, houses, garage, and the sky.
The image changes, but the movements are displayed in very slow motion; hence they are not visible to the naked eye.
5. Untitled #125 (Hickory) - 120 hours
This 2011 film was released by Josh Azzarella, a New York-based artist. The film was created between 2009 and 2011, and it is an experimental film based on a scene from The Wizard of Oz.
Untitled #125 (Hickory) is based on the 6 minutes 30-second section in The Wizard of Oz from the moment the viewer sees the tornado until Dorothy meets Glinda the Good Witch.
Hickory is a character from The Wizard of Oz.
4. Beijing 2003 - 150 hours
Beijing 2003 is a 2004 Chinese film by Ai Weiwei. The film is part of a documentary series about social and political activism. It is about the city the artist lives in and its people.
3. Cinématon - 208 hours 12 minutes
Cinématon is an experimental film by Gérard Courant whose production began in 1978. This Gérard Courant production is a collection of short films, each about three and a half minutes long.
The film features 3118 artistic personalities including Jean-Luc Godard, Sergueï Paradjanov, Wim Wenders, Jack Lang, Philippe Sollers, Juliet Berto, Jean-Paul Aron, Félix Guattari, Jean Dutourd, Pierre Gripari, Terry Gilliam, and Samuel Fuller.
2. Modern Times Forever - 240 hours
Modern Times Forever is a 240-hour long film that was released in Finland on 23rd March 2011.
The film documents what the decay of the Stora Enso building in Helsinki might look like over thousands of years (if only time would affect the building).
At the time of its release, Modern Times Forever was the longest movie ever made.
1. Logistics - 857 hours
What is the longest movie ever made? The Logistics movie is the answer. At 857 hours long, the film tops our list of the world's longest movies ever made.
The film, which was released in 2012, also goes by the title Logistics Art Project.
It is an experimental art film about time and consumption. Daniel Andersson and Erika Magnusson directed the film. To date, Logistics is the longest movie of all time.
Which movie will break the record?
Ambiancé, a film by Swedish artist Anders Weberg, is set to be the longest movie ever made. The film is set to be released on December 31st, 2020.
The Ambiancé movie's teaser trailer is 1 hour and 12 minutes long, and the runtime for the entire film is 720 hours, which is equivalent to 30 days.
Top 10 longest movies in Hollywood
The list below contains 10 of the longest Hollywood movies ever made. While there are many experimental films with very long runtimes, this list focuses on the top 10 contenders for the longest movie ever released in Hollywood.
10. The Lord of the Rings: The Return of the King - 3 hours 21 minutes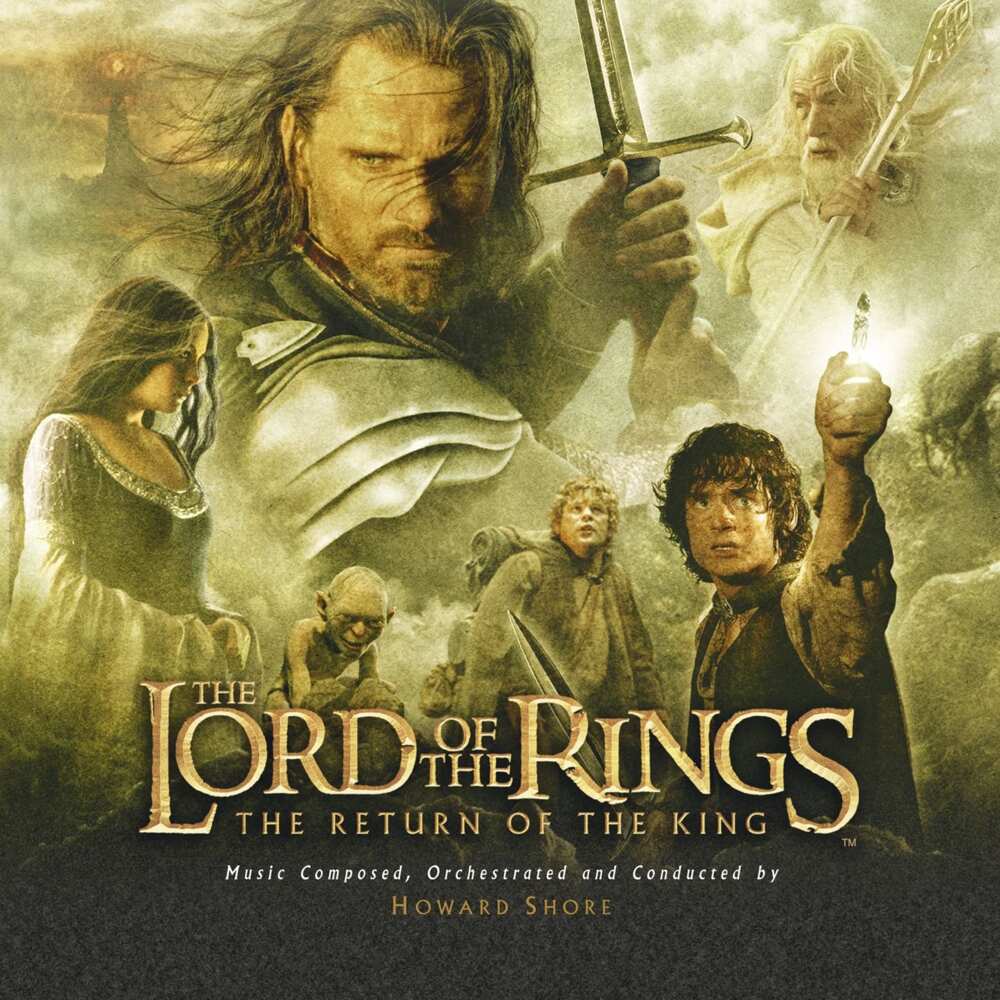 Release: 2003
Director: Peter Jackson
Screenplay writer: Fran Walsh
Novel writer: J.R.R. Tolkien
Genre: Adventure, Drama, Fantasy
The Lord of the Rings: The Return of the King is about the final confrontation between the forces of good and evil. The two forces are fighting for control of the future of Middle-earth.
9. The Godfather Part II - 3 hours 22 minutes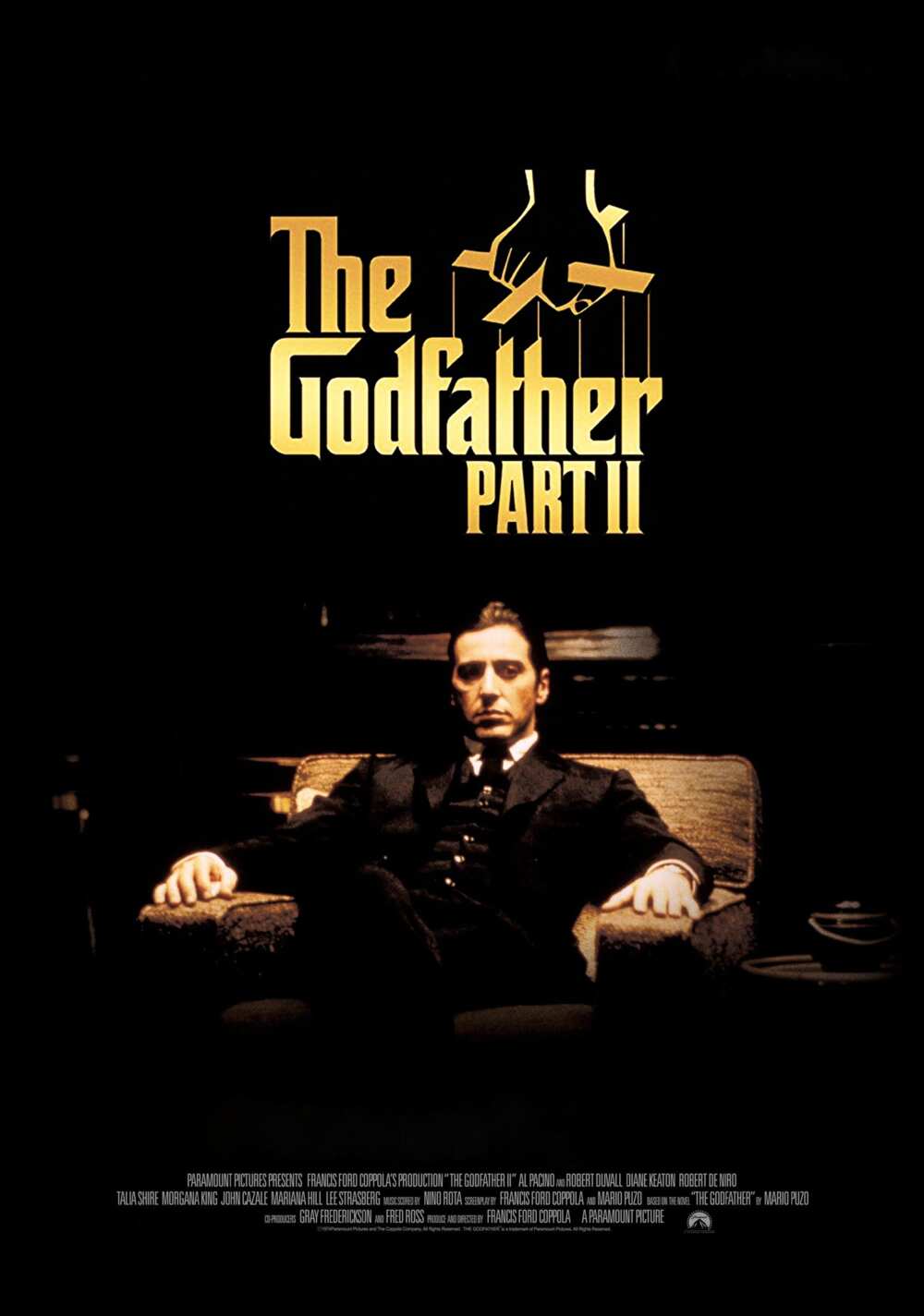 Release: 1974
Director: Francis Ford Coppola
Screenplay writers: Francis Ford Coppola and Mario Puzo
Genre: Crime, Drama
The Godfather Part II is about the early life and career of Vito Corleone in 1910s New York City.
8. Malcolm X - 3 hours 22 minutes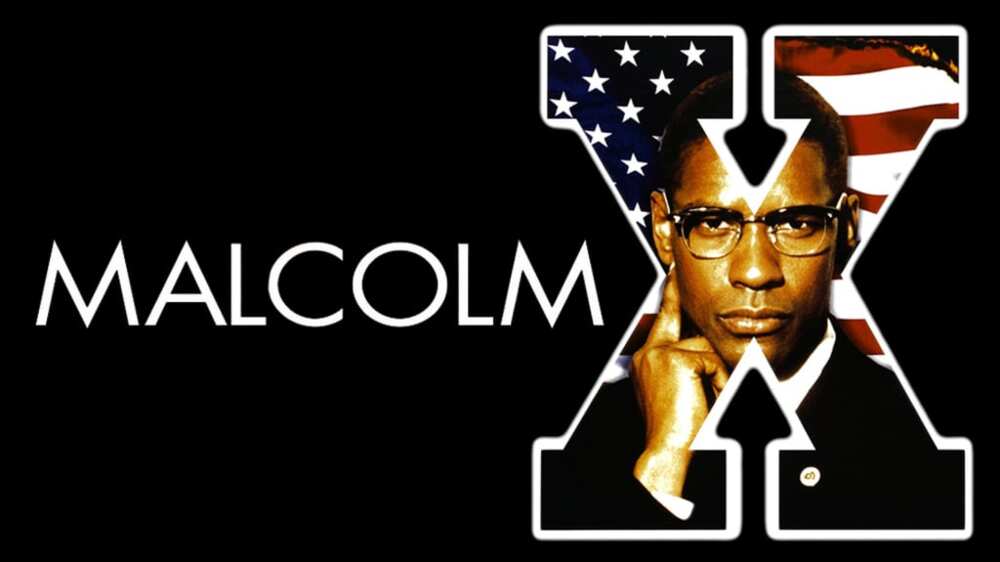 Release: 1992
Director: Spike Lee
Writers: Alex Haley, Malcolm X, Arnold Perl, Spike Lee
Genre: Biography, Drama, History
Malcolm X is a biographical epic of the influential black nationalist leader.
7. The Irishman - 3 hours 29 minutes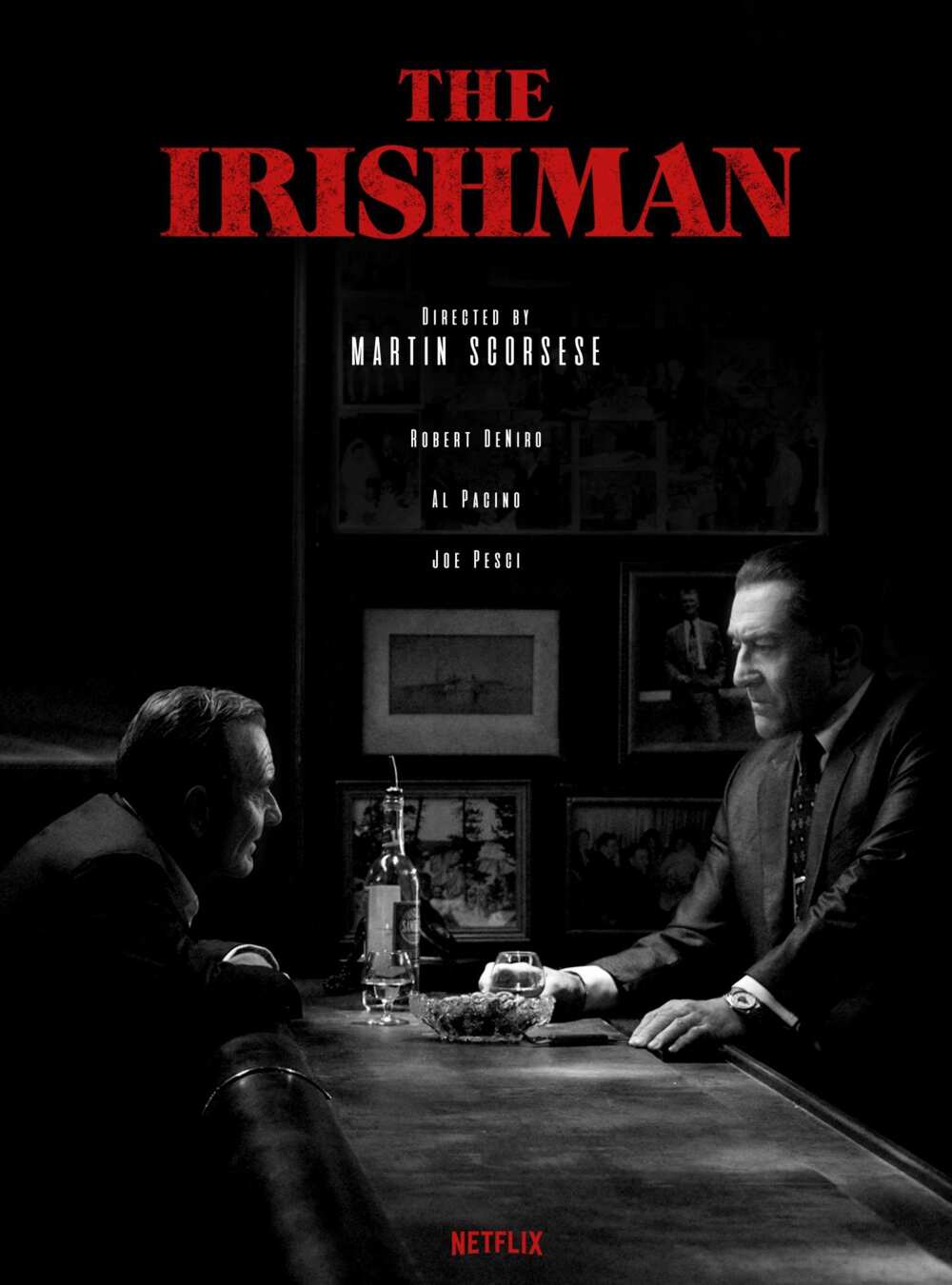 Release: 2019
Director: Martin Scorsese
Book writer: Charles Brandt
Screenplay writer: Steven Zaillian
Genre: Biography, Crime, Drama
The Irishman is about Frank "The Irishman" Sheeran, a man who carries a lot on his mind.
The former labor union high official and hitman learned to kill while serving in Italy during the Second World War. He now looks back on his life and the hits that defined his mob career, maintaining connections with the Bufalino crime family.
6. Ben-Hur - 3 hours 32 minutes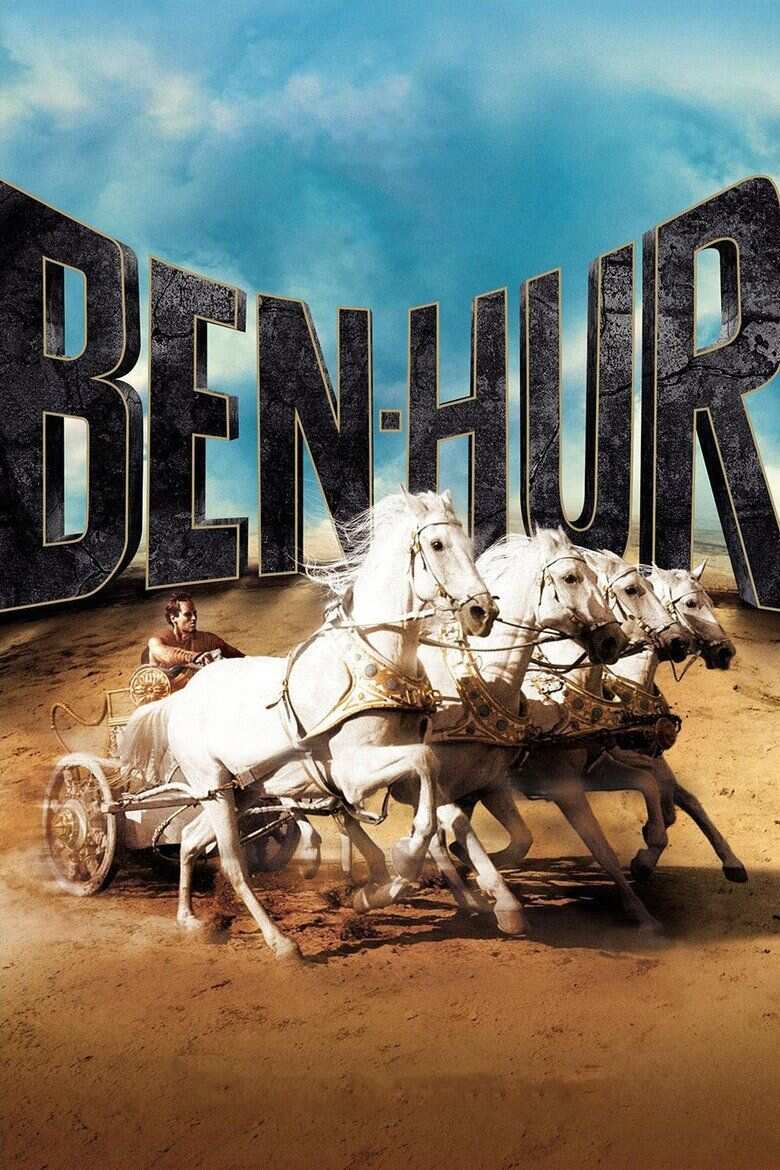 Release: 1959
Director: William Wyler
Book writer: Lew Wallace
Screenplay writer: Karl Tunberg
Genre: Adventure, Drama, History
In the film, Judah Ben-Hur lives as a rich Jewish prince and merchant in Jerusalem at the beginning of the 1st century.
Together with the new governor, his old friend Messala arrives as commanding officer of the Roman legions. At first, they are happy to meet after a long time, but their different political views separate them.
During the welcome parade, a roof tile falls from Judah's house and injures the governor. Although Messala knows they are not guilty, he sends Judah to the galleys and throws his mother and sister into prison.
Judah swears to come back and take revenge.
5. The Ten Commandments - 3 hours 40 minutes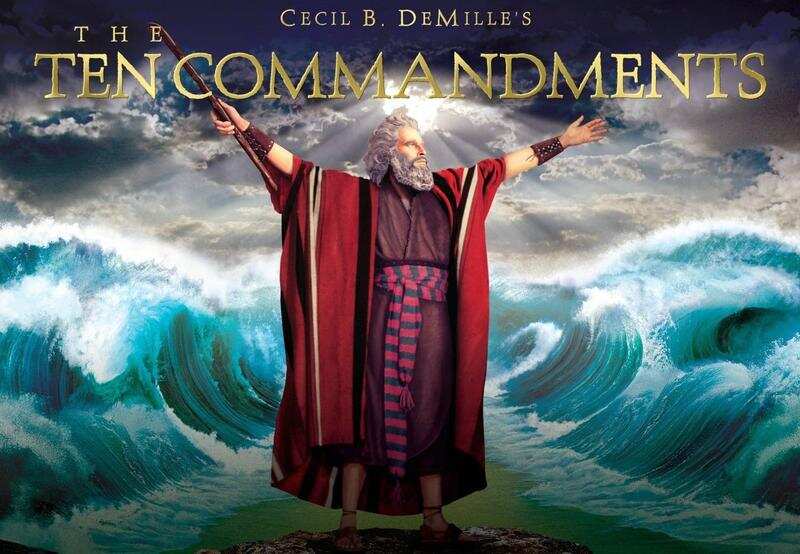 Release: 1956
Director: Cecil B. DeMille
Genre: Adventure, Drama
In The Ten Commandments, Moses, an Egyptian Prince, learns of his true heritage as a Hebrew and his divine mission as the deliverer of his people.
4. Lawrence of Arabia - 3 hours 48 minutes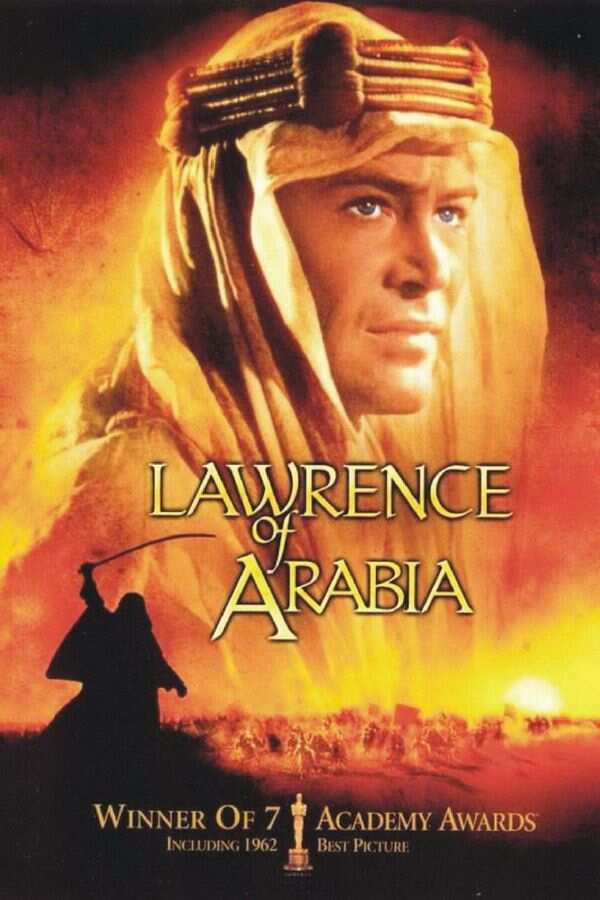 Release: 1962
Director: David Lean
Genre: Adventure, Biography, Drama
Lawrence of Arabia is about English Lieutenant T.E. Lawrence who is sent to Arabia due to his knowledge of the native Bedouin tribes.
3. Gone with the Wind - 3 hours 58 minutes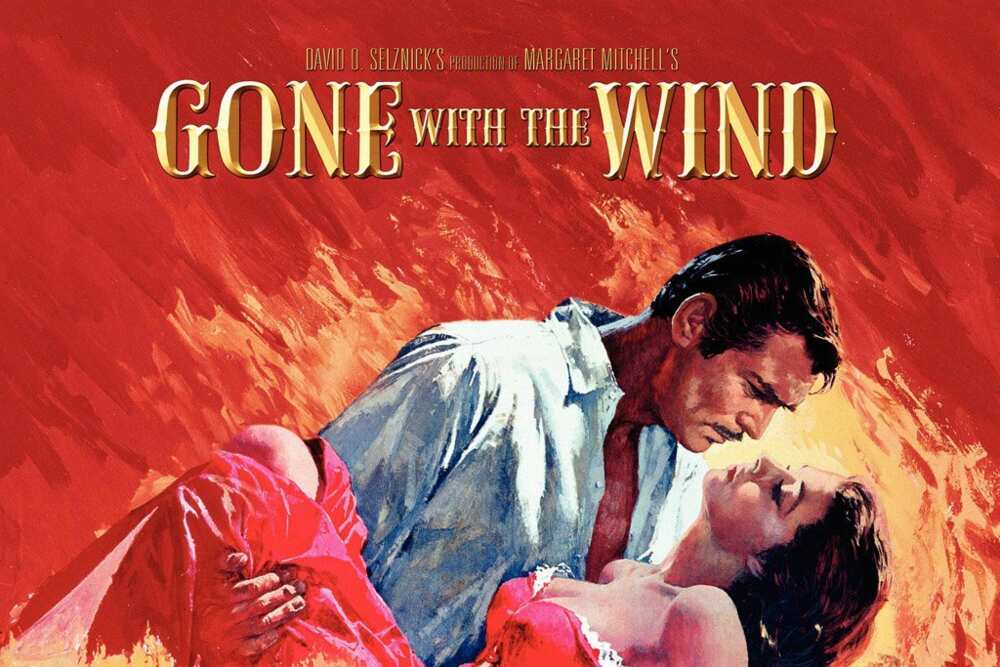 Release: 1940
Directors: Victor Fleming, George Cukor, Sam Wood
Story writer: Margaret Mitchell
Screenplay writer: Sidney Howard
Genre: Romance, History, Drama
Scarlett O'Hara lives at Tara with her parents, two sisters, and their many slaves. She finds out that Ashley Wilkes, whom she secretly loves, is set to get married to his cousin, Melanie Hamilton.
The engagement party is disrupted by news of the declaration of war, so the men enlist. In a bid to arouse jealousy in Ashley, Scarlett marries Melanie's younger brother Charles before he leaves to fight.
With the defeat of the Confederacy, Ashley returns but finds he is of little help at Tara. When Scarlett begs him to run away with her, he confesses his desire for her and kisses her passionately, but says he cannot leave Melanie.
2. Hamlet - 4 hours 2 minutes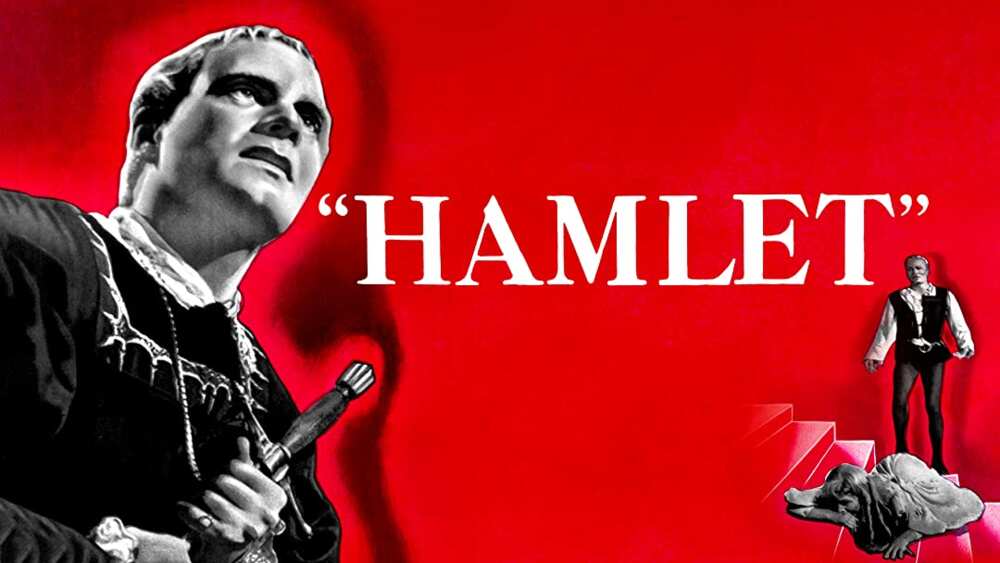 Release: 1939
Directors: Victor Fleming and George Cukor
Story writer: Margaret Mitchell
Screenplay writer: Sidney Howard
Genre: Adventure/ Biography/ Drama
Hamlet is the son of the King of Denmark. He is summoned home for his father's funeral.
At the same time, he has to attend Gertrude's wedding to his uncle Claudius. Gertrude is his mother.
In a supernatural event, he discovers that his uncle, who he hates anyway, murdered his father. He becomes furious.
In an incredibly convoluted plot, he manages to feign madness, murder the "Prime Minister," and love and then un-love an innocent who he drives to madness.
He also plots and then un-plots against the uncle, and successfully conspires against the lives of two well-meaning friends. Finally, he takes his revenge on the uncle.
However, his uncle's death comes at the cost of almost every life that matters, including his and his mother's.
1. Cleopatra - 4 hours 8 minutes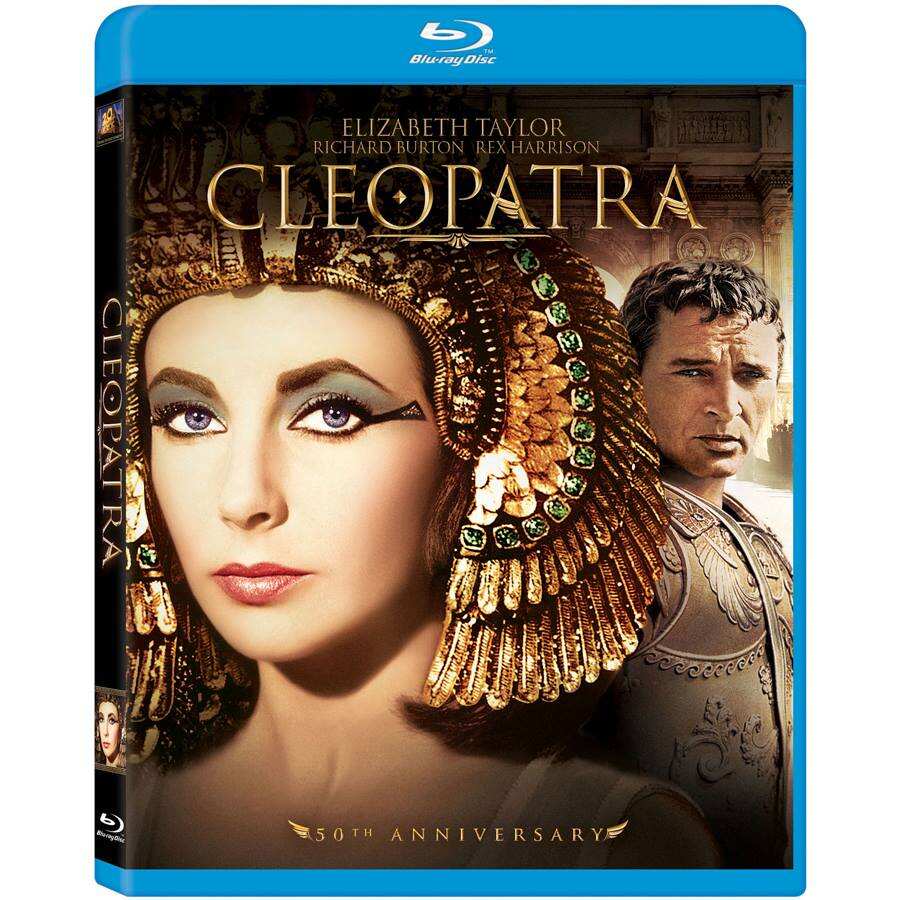 Release: 1963
Director: Joseph L. Mankiewicz
Writers: Joseph L. Mankiewicz, Ranald MacDougall, Sidney Buchman, Plutarch , Suetonius, Appian, Carlo Maria Franzero, Ben Hecht
Genre: Biography/ Drama/ History
This 1963 film is considered a fairly close look at Ancient Egypt during the time of the last active pharaoh.
Although the film had a 192-minute run time in theaters, the home release version was 248 minutes long. However, it was originally longer.
Director Joseph Mankiewicz submitted a six-hour cut to the studio for the first screening. They made him cut it to four hours and then a little over three hours so theaters could run the movie more times in a day.
Do you think you can watch the longest movie ever to completion? Let us know in the comment section below.
Source: Legit.ng