Israel-Gaza War: Israeli Airstrike Kills Over 500 People After Bombing Hospital, UN School
No less than 500 lives were lost to the recent airstrike carried out by Israel on Gaza on Tuesday
Israel carried out the airstrike attack at the Al-Ahli al-Arabi Hospital, where another source said over 300 people were killed
the attack has been condemned by the Canadian Prime Minister, Justin Trudeau and Egypt
Gaza, Palestine - The Israeli military bombardment of a Gaza military hospital on Tuesday, October 17, has killed more than 500 people, according to authorities in the Palestinian enclaves.
Reuters reported that the United Nations said one of its schools under for shelter in Gaza was also hit by the Israeli Airstrike.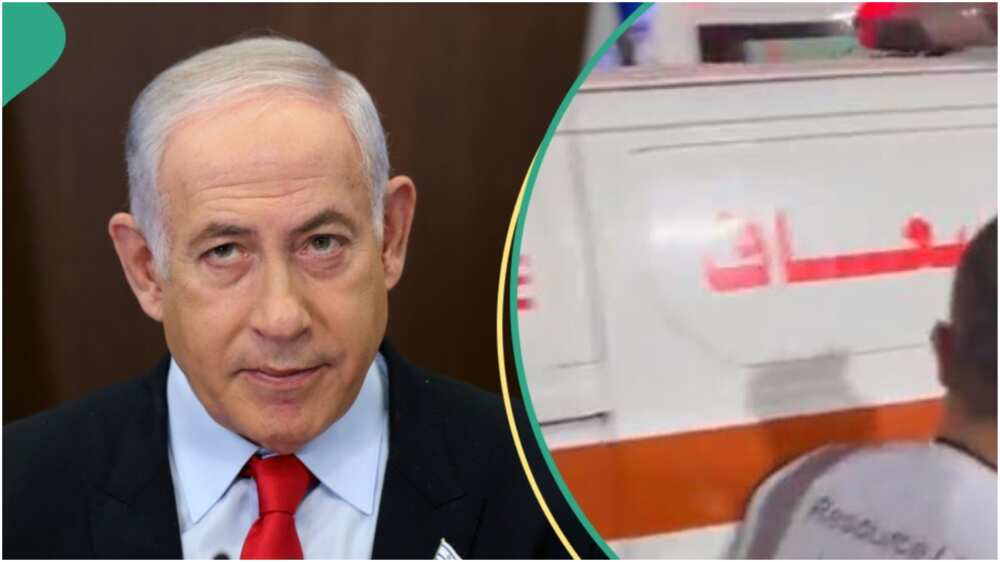 A source in the Gaza Health Ministry disclosed that no less than 500 people were killed in the attack, while a Gaza Defence Chief told journalists that over 300 people were killed at the Al-Ahli al-Arabi Hospital.
But the Israeli military said it was still filing its details on the airstrike reports on the hospital and the United Nations School.
Details of Israel attacks on Gaza
The health authorities in Gaza said that no less than 3000 people had been killed by Israel in its 11-day attacks on Gaza since the Hamas attack on Israel town on Saturday, October 7, which reportedly claimed over 1,300 lives of soldiers and civilians.
Israel's attack on the hospital came ahead of United States President Joe Biden's visit to the Jewish country on Wednesday and the German Chancellor, Olaf Scholz visiting on Tuesday.
The attack has been condemned by the Canadian Prime Minister, Justin Trudeau, saying "It's not acceptable to hit a hospital". Egypt has also denounced the attack.
Video shared by TRT Africa on Twitter revealed several ambulances arriving at another Gaza hospital with many injured persons.
See the video below:
Israel vs Palestine: "Netanyahu is trying to start world war III", ex minister
Legit.ng earlier reported that Nigeria's former foreign minister, Professor Bolaji Akinyemi, has explained that Benjamin Netanyahu, the Prime Minister of Israel, was pushing for World War III.
Akinyemi, in an interview, said the Israeli leader was trying to do that by pitching the United States against Iran.
Israel on Sunday declared war on Palestine following an unprecedented attack by the Palestinian armed group Hamas on its land.
Source: Legit.ng