Breaking: Twin Bomb Blasts Rock African Nation's Capital, Casualties Soar
There was serious fear and anxiety in Kampala, the capital city of Uganda on Tuesday, November 16
Residents of the city woke up to two bomb explosions that occurred at police headquarters and the nation's parliament
The Ugandan authorities are yet to furnish the public with the cause of the blasts and who is responsible for them
Kampala, Uganda - Residents of Kampala, the capital city of Uganda, are belted in fears over two bomb explosions that greeted their ears in the morning of Tuesday, November 16.
Although it is yet to be confirmed if any death resulted in what some persons fear may be a prequel to a coup, there are at least 27 casualties recorded after the attack, according to a staff of Mulago hospital, The Cable reports.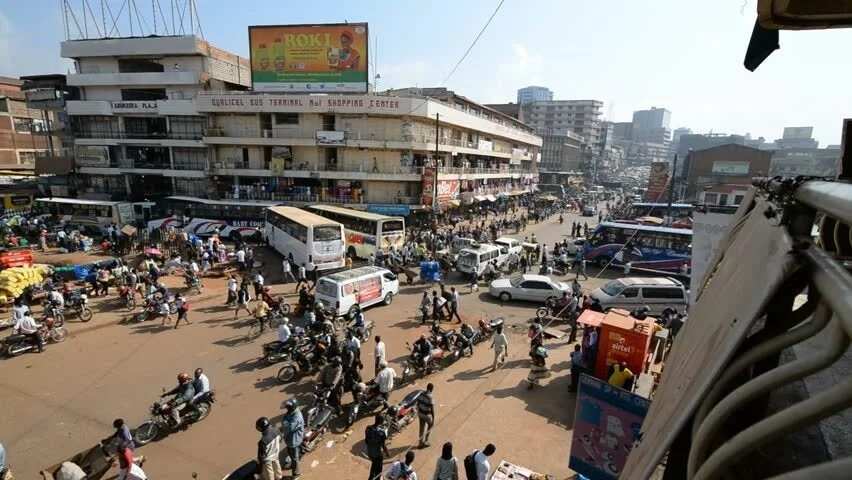 A Kampala resident, Derby Awio, told journalists on Tuesday that persons in the capital city do not feel safe anymore.
One of the explosions took place close to a police headquarters, while the other explosion went off near the nation's parliament.
PAY ATTENTION: Install our latest app for Android, read best news on Nigeria's #1 news app
According to BBC, the Ugandan authorities have blamed previous bombings on Islamist militants in the country.
The international online media house, quoting Uganda's health ministry, said about 24 victims are receiving treatment in an undisclosed hospital.
The ministry's spokesman, Ainebyoona Emmanuel, revealed that four of the 24 patients are in critical condition.
Citizens asked to defend themselves as rebels try to take over Ethiopia
Meanwhile, the government of Ethiopia was on Tuesday, November 2, forced to declare a state of emergency over fears that Tigray rebels might take over the capital city, Addis Ababa.
The fear-inspiring presence of the rebels who are said to be marching on to seize the city is said to be chasing both citizens, foreigners, and diplomats from the entire region.
In fact, Prime Minister Abiy Ahmed had urged citizens to take up arms to defend themselves against the Tigray People's Liberation Front (TPLF).
Authorities in Addis Ababa informed residents to register their arms and prepare to defend their neighbourhoods.
Speaking on the activities of the rebels, Jeffrey Feltman, the US special envoy for the Horn of Africa, said:
"We oppose any TPLF move to Addis or any TPLF move to besiege Addis."
Source: Legit