Watch Full Video of Buhari's 1st Interview after Leaving Presidency
Former President Muhammadu Buhari spoke at length in an exclusive interview with the Nigeria Television Authority (NTA)
During the interview, Buhari stated that he does not miss his time as the country's president and, when asked about his health, mentioned that only his doctor could honestly answer such questions
Despite residing in Daura, Katsina state, far from the capital, Buhari revealed that people still visit him regularly, and he humorously mentioned he would have gone to Niger if the borders were open
Legit.ng journalist Nurudeen Lawal has 8 years of experience covering Presidential Administrations
Daura, Katsina state - For the first time since handing over to President Bola Tinubu in May, former President Muhammadu Buhari spoke at length in an interview with the Nigeria Television Authority (NTA).
The NTA exclusively aired the interview on Monday, November 20, after which the president's former spokesperson, Garba Shehu, shared the video on X.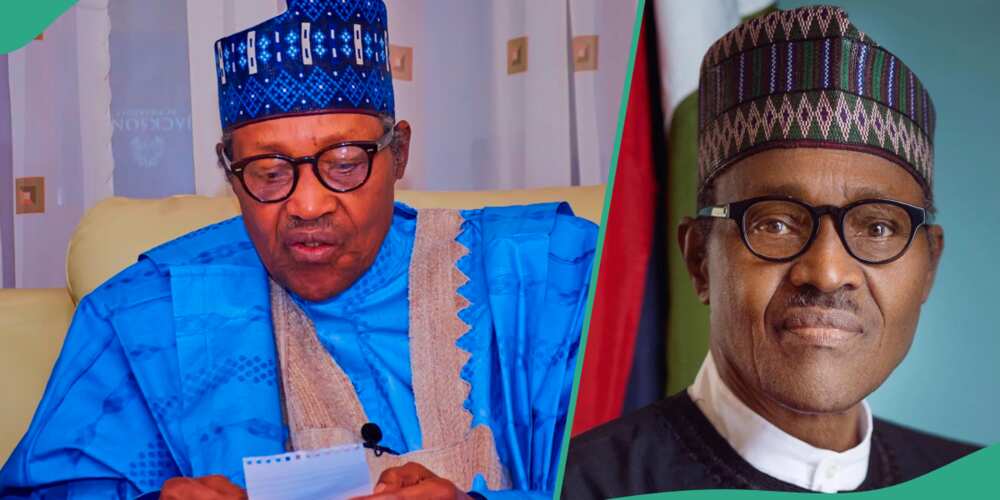 Watch the video below:
Buhari speaks on presidency, health challenge
In the interview, Buhari said he does not miss his time as the country's president.
The former president was asked what he missed from his time in office.
"Miss. I don't think I miss much," he responded. Buhari responds to the health question.
Legit.ng notes that former President Buhari spent a substantial part of his tenure on medical vacation in the United Kingdom. Asked about the nature of his illness, Buhari said:
"I think only my doctor can honestly answer this question."
"I would have moved to Niger Republic" - Buhari
Meanwhile, despite residing far from the country's capital, Buhari said people still visit him daily in Daura, Katsina state.
The former Nigerian leader said:
"People charter buses and come to see me from time to time. I thought I had stayed as far away from Abuja as possible, but they still come. I would have gone to Niger if the borders were opened." ⁣
Source: Legit.ng