Nasarawa Tribunal: PDP's Ombugadu Reacts As Court Sacks Governor Sule
Governor Abdullahi Sule of Nasarawa State has been offered a hand of friendship by his opposition following his defeat at the tribunal
His opposition, David Ombugadu of the Peoples Democratic Party (PDP), got a majority decision from two judges to claim a shocking victory
Ombugadu thanked his supporters and the tribunal, allowing the will of the people of Nasarawa State to prevail
Lafia, Nasarawa - The governorship candidate of the Peoples Democratic Party (PDP) in Nasarawa State, David Ombugadu, has reacted to his victory at the election petition tribunal against Governor Abdullahi Sule of the All Progressives Congress (APC).
Delivering the judgment virtually, the tribunal's chairman, Justice Ezekiel Ajayi, declared Ombugadu as the lawfully elected governor of the state.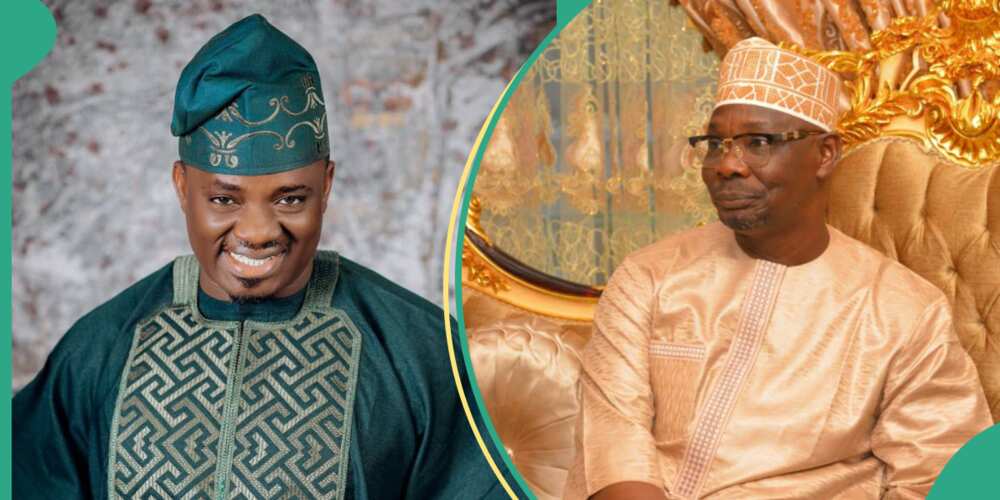 The verdict was delivered virtually on Monday, October 2, with two judges affirming Ombugadu's victory and one other ruling against the PDP candidate.
In reaction to the victory, the campaign organisation of the PDP candidate described the victory as the will of the people while expressing gratitude to supporters and the judiciary for ensuring justice was served.
As reported by Leadership, the director of Media and Publicity, Mike Omeri, said:
"What the people of Nasarawa State have demonstrated will further strengthen our democracy and the importance of upholding the principles of justice and accountability in our electoral process.
"We hail the tribunal for its diligent and impartial consideration of the evidence presented, leading to this historic and landmark decision"
He further stated that the candidate of the PDP has expressed his commitment to serving the people of Nasarawa in all his capacity.
He also lauded the tireless efforts of the PDP legal team, whose dedication and expertise were instrumental in presenting their case convincingly before the Tribunal.
Ombugadu open to work with Sule
As contained in the statement, the PDP extended their arms of friendship to Governor Sule and the APC to help navigate Nasarawa State to the path of development and good governance.
The statement reads:
"As we move forward, we remain committed to the principles of good governance, inclusivity, and service to the people of Nasarawa State.
"We extend a hand of friendship to all our political opponents to join us and recover Nasarawa State from the brink in order to discover a pathway for peace, security, and sustainable development of the state."
Kano Tribunal: Gov Yusuf, NNPP suffers backlash over London protest against judges
In another development, Governor Abba Yusuf of Kano State and the New Nigerian Peoples Party (NNPP) have been caught in a fresh controversy.
A pro-NNPP and Governor Yusuf supporters on Sunday, October 1, staged a protest against the Nigerian judiciary in London.
Governor Yusuf and the leadership of the NNPP have been accused of bankrolling the alleged protest in London.
Source: Legit.ng