Bauchi NNPP Governorship Candidate Defects to APC, Ganduje Mocks Kwankwaso
The New Nigeria Peoples Party (NNPP) has lost its governorship candidate in Bauchi state, Haliru Dauda Jika, to the All Progressives Congress (APC)
Jika returned to the ruling APC and was received by the party's national chairman, Abdullahi Ganduje in Abuja
Ganduje described Jika's decision to return to the APC with his group as a step in the right direction
FCT, Abuja - The New Nigeria Peoples Party (NNPP) governorship candidate in Bauchi state, Haliru Dauda Jika, has defected to the All Progressives Congress (APC).
Jika was received by the APC national chairman, Abdullahi Ganduje at the national secretariat of the party in Abuja on Wednesday, September 27, Vanguard reported.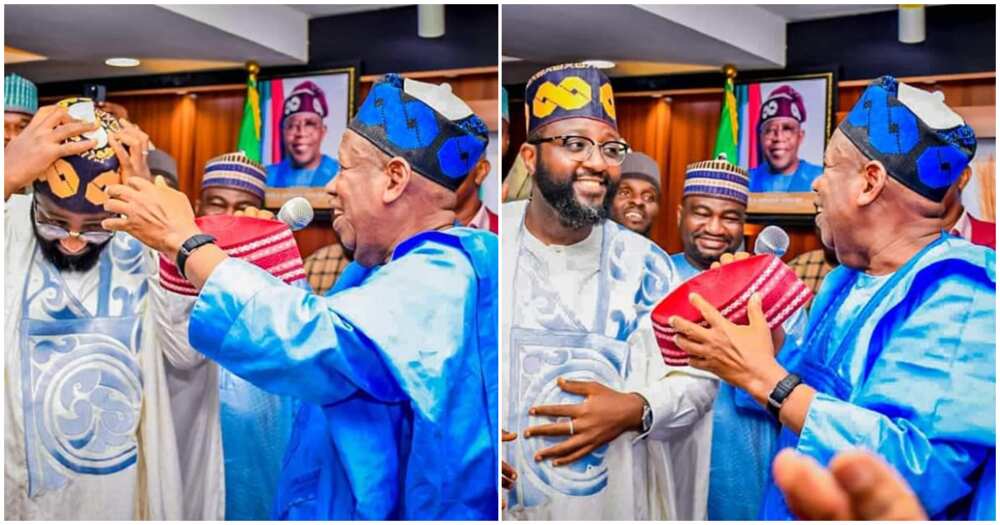 Ganduje said Jika must have realised that the 'Kwankwasiyya backed' NNPP was "deceitful and exploitative."
According to the Guardian, while receiving Jika and his group into the APC, Ganduje removed the red cap of the Kwankwasiyya group and replaced it with President Bola Tinubu's signature cap bearing the unbroken chain insignia.
"He is returning to a party that is very progressive and focused when we look at where he was coming from. He is coming from a party that used to be a decent party and highly respected but was later hijacked and polluted by the Kwankwasiya group.
"We are happy that the original NNPP is taking back its proper position and leaving the Kwankwasiya group deserted and thrown out completely.
Kwankwaso prefers to be a "king in hell than be a servant in paradise"
He said the NNPP presidential candidate, Rabiu Kwankwaso's pursuit of selfish interest would continue to hinder the realisation of his ambition to become Nigeria's president
The former governor of Kano state said Kwankwaso would prefer to be "a king in hell than be a servant in Paradise"
"The Kwankwasiya head who wears a red cap is the person who prefers to be a king in hell than be a servant in paradise. He specializes in deceiving people.
"Kwankwaso lobbied to Be FCT minister in Tinubu's cabinet": Ganduje alleges
Legit.ng earlier reported how Ganduje threw shade at Kwankwaso.
The APC chairman rubbished Kwaskwaso for not getting a ministerial appointment despite his bromance with President Bola Tinubu.
In a viral video on Monday, August 28, the former Kano governor claimed Kwankwaso supported the contentious demolition of buildings in Kano.
Source: Legit.ng