Explainer: Why Tribunal Dismissed Rhodes-Vivour's Petition Against Sanwo-Olu
The Lagos State governorship election petition tribunal on Monday, September 25, affirmed Governo Babajide Sanwo-Olu, winner of the 2023 gubernatorial polls
The Justice Arum Ashom-led election tribunal held that the petitioners' petition lacked merit
Most importantly, the petition of Labour Party's Gbadebo Rhodes-Vivour was done in error and against the statutory provision of the law
The aftermath of an election cycle is usually greeted with a series of court cases, mainly referred to as election petition tribunal.
It is a legal term that can be referred to as a petition against the electoral decision of an election filed before an appellate court to seek redress.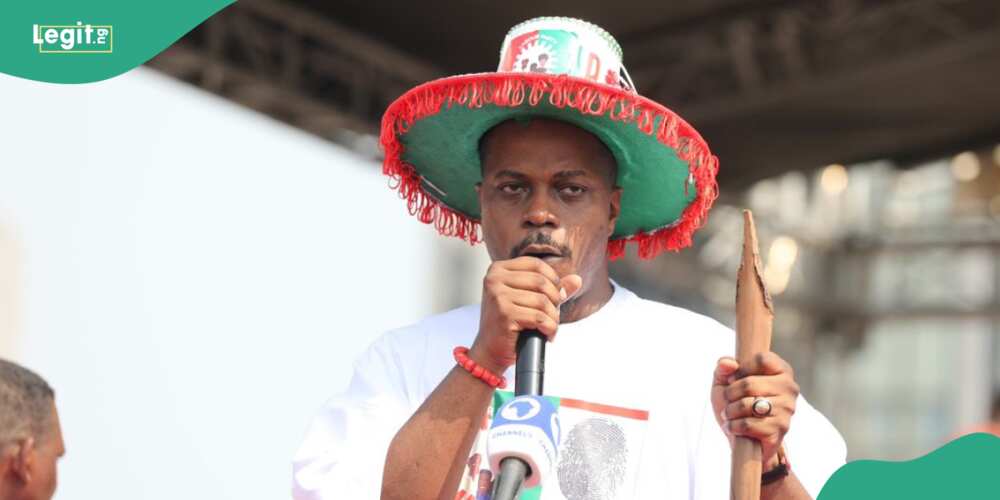 On Monday, September 25, the election petition court for the Lagos State governorship election issued its final verdict after weeks of listening to the petitioners' arguments.
The petitioners, Gbadebo Rhodes-Vivour of the Labour Party (LP) and Peoples Democratic Party's (PDP) Olajide Adediran, popularly known as 'Jandor' are challenging the victory of Governor Babajide Sanwo-Olu of the All Progressives Congress.
How INEC declared Sanwo-Olu winner
In March, the Independent National Electoral Commission (INEC) declared Governor Sanwo-Olu the winner after polling 7,62,134 votes, defeating his PDP and LP rivals who polled 62449 and 312329 votes, respectively.
Meanwhile, the Justice Arum Ashom-led election tribunal dismissed the petition of the LP candidate, Rhodes-Vivour.
Reports confirmed that Rhodes-Vivour and LP were included in the petition of the second petitioner (Adediran) from the PDP.
The tribunal was asked to determine if the PDP candidate moved to include the LP candidate (who lost an election) in his petition before the tribunal.
Tribunal's decision on Rhodes-Vivour
In its ruling, the tribunal struck out Rhodes-Vivour of LP from the petition of Adediran of the PDP.
The tribunal said a petition would be filed between the winner and the loser of an election and not between two persons who lost.
This decision also led to the dismissal of exhibits tendered, as evidenced by Rhodes-Vivour in Adediran's petition.
The tribunal held that Rhodes-Vivour cannot subsequently go on to challenge any part of the judgment of the Jandor's petition, or he becomes a meddlesome interloper.
Sanwo-Olu's re-election: Jandor, PDP reject tribunal judgement, reveals next line of action
Meanwhile, the Lagos PDP and its governorship candidate, Olajide Adediran, best referred to as Jandor, have rejected the outcome of the tribunal's judgment.
The party and Jandor faulted the court's verdict, which upheld the re-election of Babajide Sanwo-Olu and his deputy, Obafemi Hamzat.
The opposition party's candidate condemned the tribunal's verdict, noting it lacked credibility.
Source: Legit.ng