Beverly D'angelo bio: Age, height, net worth, kids, movies
Beverly D'Angelo is an American actress and former singer. She has starred in popular movies such as National Lampoon's Vacation Coal Miner's Daughter, and Hair among others.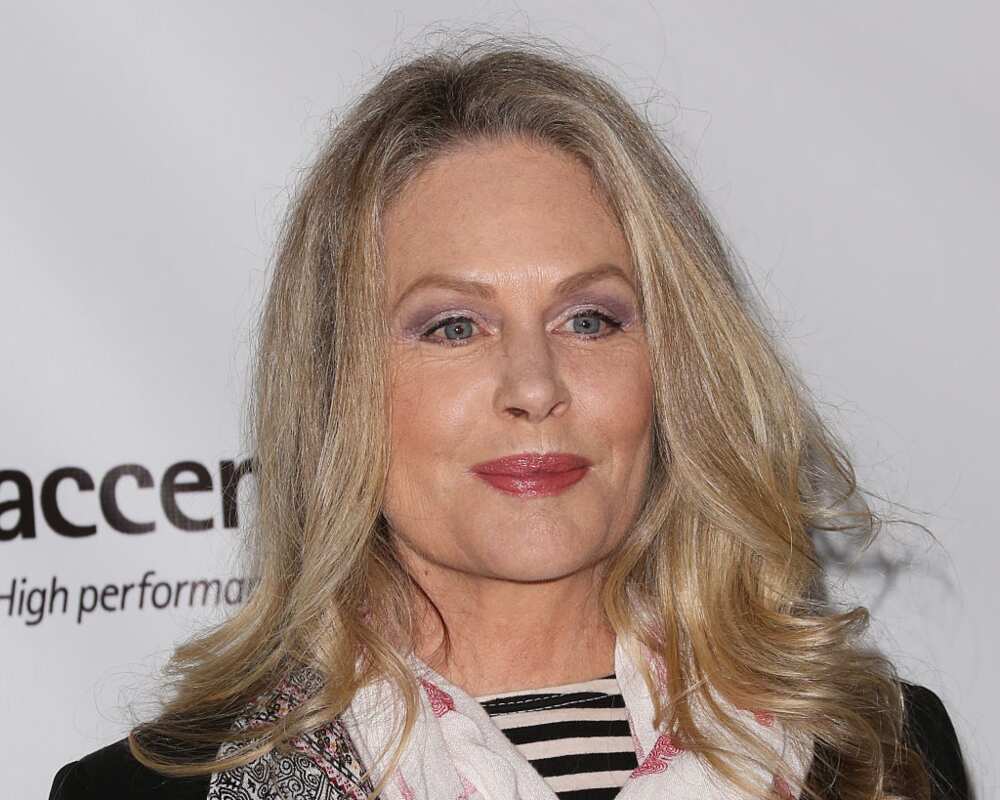 Before landing on her career as an actress, she had fully indulged into singing. Beverly was a member of The Hawks band currently known as The Band. She has been nominated for several prestigious awards such as Emmy Award and Golden Globe Awards.
Beverly D'Angelo profile summary
Full name: Beverly Heather D'Angelo
Date of birth: 15th November 1951
Place of birth: Upper Arlington, Ohio, USA
Age: 69 years (as of 2020)
Nationality: American
Ethnicity: White
Height: 5 feet 2 inches
Weight: 61 kg
Marital status: Divorced
Beverly D'Angelo kids: Olivia Pacino, Anton James Pacini
Profession: Singer, actress, cartoonist, TV producer, musician, voice actress
Net worth: $20 million
Beverly D'Angelo bio
The actress was born on 15th November 1951 in Upper Arlington, Ohio, USA. What is Beverly D'Angelo age? She is 68 years old as of the year 2020. Her father, Eugene Constantino D'Angelo was a TV station director and bassist. Her mother, Priscilla Ruth was a violinist.
Beverly was brought up alongside her three brothers, Jeff Tim and Tony. Her maternal grandfather, the legendary Howard Dwight Smith was an architect. He designed the Ohio Stadium also known as The Horseshoe at Ohio State University.
Education
Beverly joined Upper Arlington High School. She was given an award by the Upper Arlington Alumni Association in 2009.
D'Angelo was awarded the Distinguished Alumnus Awards after achieving a lot in her acting career.
Career
The star has tried her luck in singing and acting. Beverly D'Angelo singing career was the first professional work she dived into upon completing her studies. She performed in live bands while in Canada. She was a back-up singer for The Hawks band lead by an American singer named Ronnie Hawkins.
Shortly after, she decided to quit singing and pursued a career as an actress. She began acting in 1976 by performing in a theatre.
Her television debut took place on the same year in the TV mini-series Captains and the Kings. The star had a breakthrough in the film world in 1983, National Lampoon's Vacation. Since then she has starred in numerous television shows and films as follows:
Television films
1984 - A Streetcar Named Desire
1985 - Doubletake
1986 - Slow Burn
1987 - The Man Who Fell to Earth
1992 - Trail: The Price of Passion
1992 - A Child Lost Forever: The Jerry Sherwood Story
1993 - Judgment Day: The John List Story
1994 - Jonathan Stone: Threat of Innocence
1994 - Menendez: A Killing in Beverly Story
1996 - Widow's Kiss
1996 - Sweet Temptation
1999 - The Good Mother
2014 - The Michael
Television series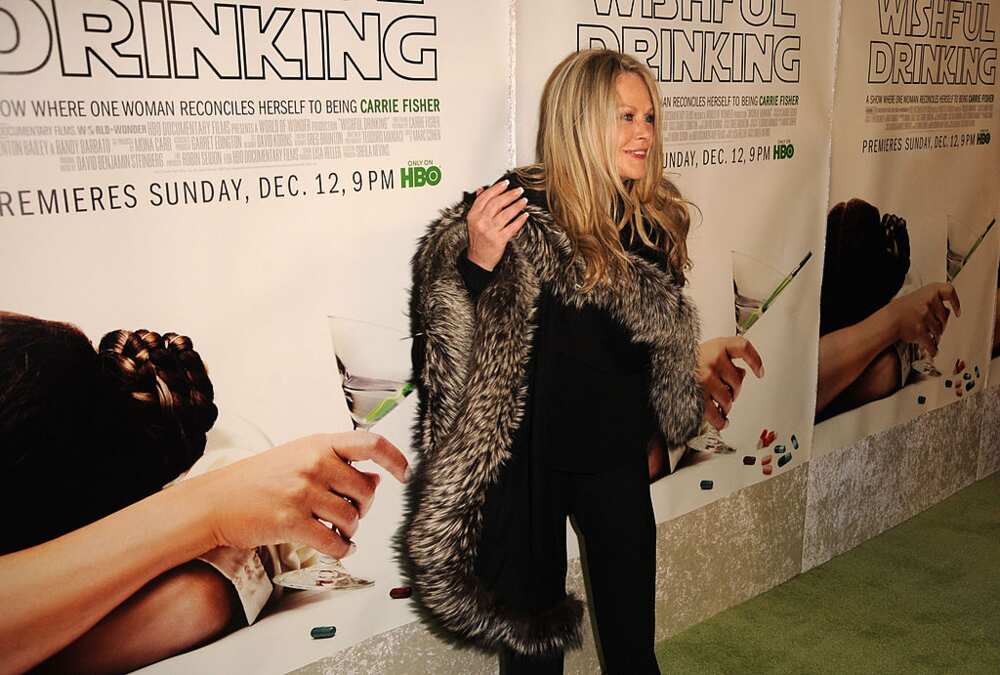 1976 - Captains and the Kings
1983 - Faerie Tale Theatre
1985 - Tall Tales and Legends
1992 - Tales from the Crypt
1992 and 2008 - The Simpsons
1999 - Frasier
1999 - Rude awakening
2000 - Talk to me
2003 to 2008 - Law and order: Special victim unit
2005 to 2011 - Entourage
2007 - Imperfect Union
200 7 - Family Guy
2008 - Skip Tracer
2010 - Cougar Town
2014 - Friends with Better Lives
2015 - Mom
2015 - Chev and Bev
2017 to 2018 - Shooter
2018 to 2019 - Insatiable
2019 - The Fifth
Beverly D'Angelo movies
1977 - Annie Hall
1977 - The Sentinel
1977 - First Love
1978 - Every Which Way But Loose
1979 - Hair
1980 - Coal Miner's Daughter
1981 - Honky Tonk Freeway
1981 - Paternity
1982 - Highpoint
1983 - National Lampoon's Vacation
1984 - Finder Keepers
1985 - Get Out of My Room
1985 - National Lampoon's European Vacation
1986 - Big Trouble
1987 - In the Mood
1987 - Aria
1987 - Maid to Order
1988 - Trading Hearts
1988 - High Spirits
1989 - Cold Front
1989 - National Lampoon's Christmas Vacation
1990 - Daddy's Dying, Who's Got the Will
1990 - Pacific Heights
1991 - The Miracle
1991 - The Pope Must Die
1991 - Lonely Hearts
1992 - Man Trouble
1994 - Lighting Jack
1995 - The Crazysitter
1996 - Eye for an Eye
1996 - Edie and Pen
1996 - Love Always
1997 - Vegas Vacation
1997 - Die Story von Monty Spinnerratz
1997 - Nowhere
1997 - Pterodactyl Woman from Beverly Hills
1997 - The Good Life
1998 - Merchants of Venus
1998 - Illuminata
1998 - With Friends Like These
1998 - American History X
1998- Divorce: A contemporary Western
1999 - Sugar Town
1999 - Get Bruce
1999 - Jazz Night
2000 - High Fidelity
2001 - Women in Film
2001 - Happy Birthday
2001 - Summer Catch
2003 - Where's Angelo
2004 - Hair High
2004 - King of the Corner
2006 - Gamers
2006 - Relative Strangers
2007 - Game of Life
2007 - Terra
2008 - Harold & Kumar Escape from Guantanamo Bay
2008 - Partigiano
2008 - The House Bunny
2009 - Aussie and Ted's Great Adventure
2009 - Black Water Transit
2010 - Hotel Hell Vacation
2010 - April 86
2012 - I heart Shakey
2013 - Bounty Killer
2013 - All American Christmas Carol
2014 - Popcorn Ceiling
2015 - Accidental Love
2015 - Under the Bed
2015 - Vacation
2016 - Wakefield
2018 - Frat Pack
2018 - The Unicorn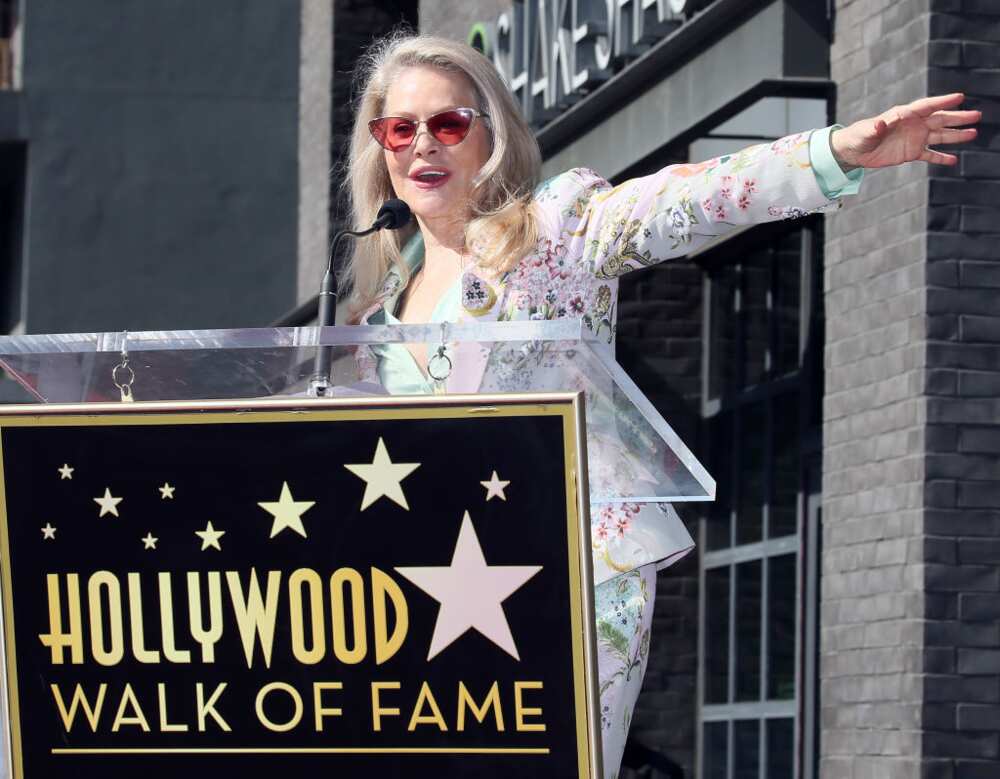 Husband and children
The popular actress is currently single. She was first married to an Italian actor who goes by the name Lorenzo Salviati. The duo tied the knot in September 1981. They divorced in 1985.
After the divorce, Beverly started dating Anton Furst. Anton was an Academy Award-winning production designer. The relationship did not last long since Furst committed su*cide in 1991.
In 1996, Beverly started dating actor Al Pacino until 2003 when they went their separate ways. Beverly and Al Pacino have two children namely Olivia Pacino and Anton James Pacini. Are Olivia and Anton Beverly D'Angelo twin? Yes, they are fraternal twins born on 25th January 2001.
Body measurements
Beverly D'Angelo hot photos portray a gorgeous woman. Beverly D'Angelo height is 5 feet and 2 inches. Her weight is 61kg. She has brown hair and blue eyes and wears a dress size 6 (US).
Net worth
The talented actress has been able to successfully create wealth from several sources. However, her career as an actress remains the primary source. Beverly D'Angelo net worth as of 2020 is $20 million.
Beverly D'Angelo today
After disappearing from the popular National Lampoon's same, where is Beverly D'Angelo now? D'Angelo is currently living her life away from the public limelight. She was spotted leaving a restaurant through the back door in Beverly Hills United States her ex-husband Al Pacino.
Beverly D'Angelo has starred in multiple movies and TV series throughout her career. She is a perfect example of what consistency, hard work, and commitment can do in one's career.
READ ALSO: E Jean Carroll biography: Age, Trump lawsuit, is she married?
Legit.ng recently reported about the life of E Jean Carroll. Carroll is a former model and advice columnist who filed a lawsuit against President Donald Trump.
She accused him of assaulting her in a department store dressing room in the mid-1990s. How has Trump responded to her allegations?
Source: Legit