Certificate Fraud: "Save Us From Disgrace", APC Chieftain Tells Tinubu as Atiku Fights Hard in US
An APC Chieftain from Rivers State, Eze Chukwuemeka Eze, has urged President Tinubu to allow Atiku Abubakar of the PDP to have access to his academic records at Chicago State University
Eze, a loyalist of Rotimi Amaechi, the former minister of transportation, made the comment while reacting to the alleged identity theft Atiku was pursuing against Tinubu in US court
The Rivers' chieftain maintained Tinubu would free himself from global infamy and save APC members from disgrace if Atiku had access to his academic record at the CSU
Port Harcourt, Rivers - Eze Chukwuemeka Eze, a chieftain of the All Progressives Congress (APC), has told President Bola Tinubu to allow Atiku Abubakar, the flagbearer of the Peoples Democratic Party (PDP) in the 2023 presidential election, to have access to his academic record at Chicago State University (CSU).
In an interview with The Sun, the APC chieftain in Rivers State said President Tinubu would save members of the ruling party from disgrace and free himself from the looming global bad record if he allowed Atiku to have access to his academic record at the Chicago State University.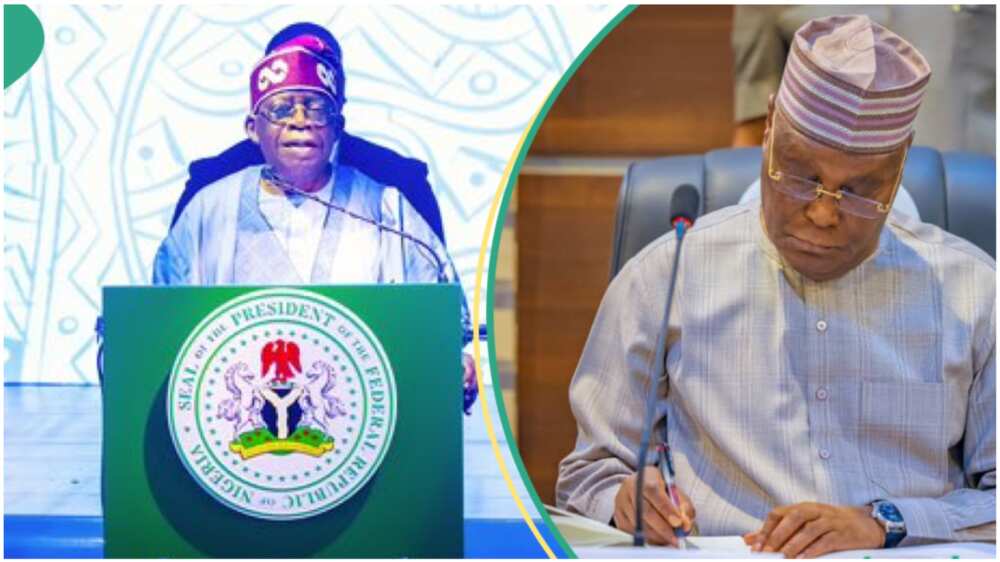 The former national publicity secretary of the defunct New PDP and member Rotimi Amaechi's camp in the APC made the comment while reacting to the alleged identity fraud about President Bola Tinubu's academic record in the university.
Amaechi's ally reveals law Tinubu in hiding as fight with Atiku continues in the US
Eze, a known loyalist of the former minister of transportation, who contested against President Tinubu for the APC presidential ticket during the party's primary in 2023, said the president is hiding under the privacy rights of the United States, which is extended to his academic records as well.
PAY ATTENTION: Follow us on Instagram - get the most important news directly in your favourite app!
According to Eze, Tinubu keeping his academic records was a ploy to frustrate any investigation into his claim that he graduated from CSU, where the certificate he submitted to the Independent National Electoral Commission (INEC).
His comment reads in part:
"But, the court, in its wisdom, ruled that the interest of Atiku Abubakar in obtaining Tinubu's records from CSU outweighs his (Tinubu's) privacy rights because by submitting his diploma to INEC, he has put his certificate to issue."
"Everyone in the US can plead privacy": Falana speaks on Atiku vs. Tinubu in US Court
Legit.ng earlier reported that Femi Falana, the human rights lawyer and senior advocate of Nigeria, has commented on the likely outcome of the certificate tussle between President Bola Tinubu and Atiku Abubakar in the US.
According to Falana, the US respects the privacy of individuals, and everyone can plead for privacy in the United States.
Falana then concluded that the US court may consider Tinubu's privacy in its judgment as well as Atiku's request.
Source: Legit.ng