Reginald VelJohnson's biography: A look at his career, net worth, and relationships
Reginald VelJohnson is a name that instantly brings to mind one of television's most beloved characters, Carl Winslow, from the hit sitcom Family Matters. With his warm smile, distinctive voice, and memorable performances, VelJohnson is considered one of the best actors in the industry.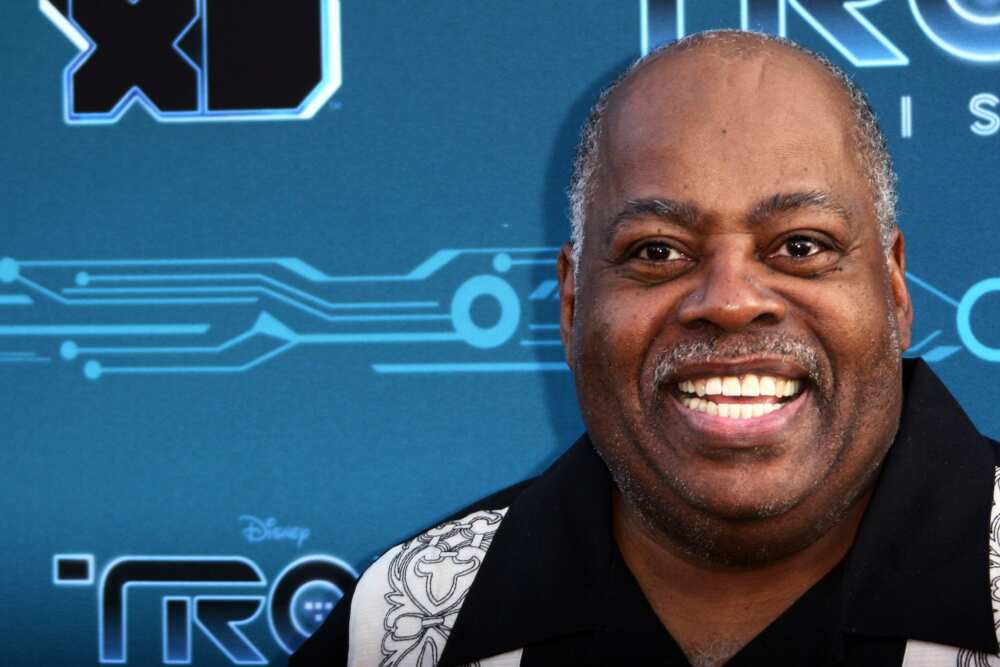 Reginald VelJohnson is an American actor, producer, and writer who impresses many with his excellent portrayal of his law enforcement roles in various films. He has acted since 1979 and has appeared in over 100 films and TV series.
Profile summary
| | |
| --- | --- |
| Real name | Reginald Johnson |
| Gender | Male |
| Date of birth | August 16, 1952 |
| Age | 70 years old (as of June 2023) |
| Zodiac sign | Leo |
| Place of birth | Queens, New York, U.S. |
| Current residence | Oceanside, New York, U.S. |
| Nationality | American |
| Ethnicity | African-American |
| Religion | Christianity |
| Sexuality | Straight |
| Height | 5'8" (173 cm) |
| Weight | 187 lbs (85 kg) |
| Hair colour | Black |
| Eye colour | Dark brown |
| Mother | Eve Johnson |
| Father | Reginald Johnson, Sr. |
| Siblings | 1 |
| Relationship status | Single |
| School | Benjamin N. Cardozo High School |
| University | New York University |
| Profession | Actor, writer, and producer |
| Net worth | $4 million |
Reginald VelJohnson's biography
Reginald VelJohnson was born in Queens, New York City, New York, in the United States of America. The actor's birth name was Reginald Johnson, but he changed the spelling to Reginald VelJohnson, claiming to ensure the name was memorable.
However, it is speculated that the actor changed his name's spelling because of his father's decision to walk out on the family when Reginald was only thirteen.
The actor's father is Reginald Johnson Sr., and he worked as a hospital attendant. His mother is named Eve Johnson, and she worked as a nurse. VelJohnson also has a brother, whose name is Barry.
How old is Reginald Veljohnson?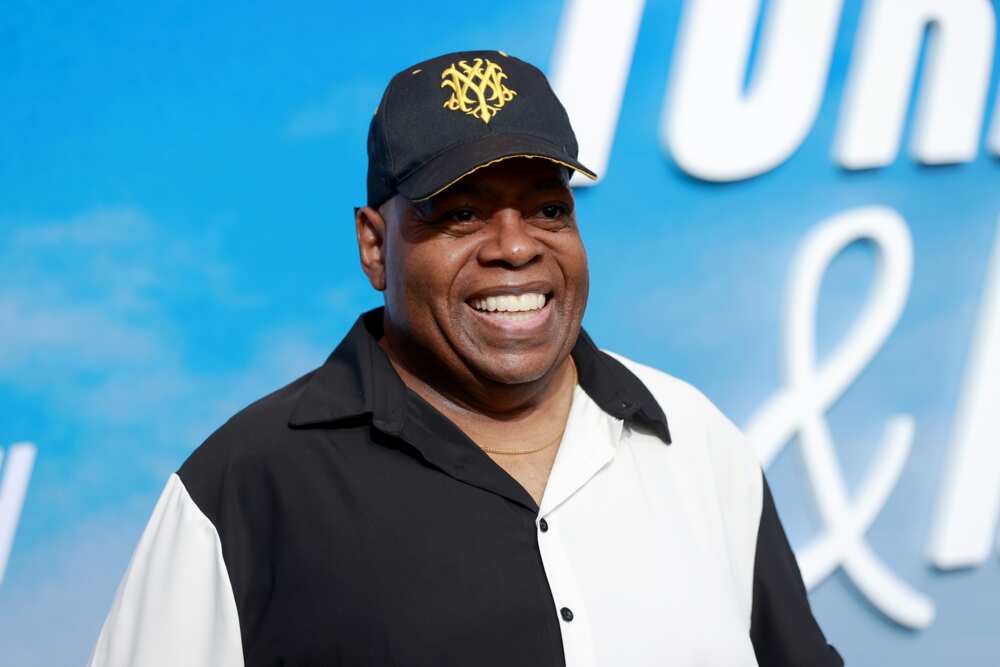 The American actor is 70 years old as of June 2023. He was born on August 16, 1952. His zodiac sign is Leo. Reginald is of African-American ethnicity and an American national.
Education
VelJohnson attended Benjamin N. Cardozo High School and later went to New York University, where he obtained a Bachelor of Arts degree.
Career
From an early age, Reginald harboured a passion for acting and pursued his dreams with determination. His career began taking shape in the 1980s when he landed several notable roles in film and television.
He appeared in movies like Ghostbusters (1984), Crocodile Dundee (1986), and Turner & Hooch (1989), where he showcased his versatility as an actor. However, his role as Carl Winslow in the television series Family Matters became his most iconic and defining role.
One of the best episodes in the movie where Reginald Veljohnson talked about Urkel's horrible catchphrases is The Good, the Bad, and the Urkel.
While many ask why Reginald Veljohnson wasn't in the Die Hards, the fact is that the actor did appear in the film. He played Sergeant Al Powell, a sympathetic and relatable police officer who provided valuable assistance to the film's protagonist, John McClane, played by Bruce Willis.
Reginald VelJohnson's movies and TV shows
The actor has appeared in 122 films and TV series as of June 2023. Below is a table of some of his acting credits according to his IMDb profile.
| | |
| --- | --- |
| Year | Film/TV series |
| 2023 | Imani as Otis Layne |
| 2022 | Ghosts of Christmas Always as Roy |
| 2021 | Turner & Hooch as David Sutton |
| 2021 | Invincible as Principal (voice) |
| 2019-2021 | Lazor Wulf as God (Voice) |
| 2020 | The Christmas Lottery as Gerald |
| 2020 | The Very Excellent Mr. Dundee as Raggie |
| 2020 | Station 19 as Charlie Irwin |
| 2019 | One Fine Christmas as Miller |
| 2019 | Mom as Jim |
| 2018-2019 | 3Below: Tales of Arcadia as Jerry (voice) |
| 2019 | Pride & Prejudice: Atlanta as Reverend Bennet |
| 2018 | The Prayer Box as Billy |
| 2018 | Brooklyn Nine-Nine as Himself |
| 2018 | The Time Capsule as Lenny Silver |
| 2018 | Funny Story as Hank |
| 2018 | Liberty Crossing as Jack |
| 2017 | Ryan Hansen Solves Crimes on Television as Captain Jackson #6 |
| 2017 | Penn Zero: Part-Time Hero as Mr. Flannigan (voice) |
| 2016 | 1st Strike as Judge Morris |
| 2016 | Ray Donovan as Sherman Radley |
| 2016 | Girl Meets World as Officer James |
| 2016 | It's Always Sunny in Philadelphia as Judge Melvoy |
| 2015 | The Flight Before Christmas as Joe |
| 2015 | Clipped as Tommy |
| 2011-2015 | Hart of Dixie as Dash DeWitt |
| 2014 | On Angel's Wings as Coach Carter |
| 2014 | I Didn't Do It as Angel Santos |
| 2014 | 12 Dog Days Till Christmas as Art Stephenson |
What is Reginald Veljohnson worth?
As an accomplished actor with a lengthy career, VelJohnson has amassed a respectable net worth. Celebrity Net Worth estimates that Reginald Veljohnson's net worth is around $4 million. This wealth comes from his earnings from Family Matters and his other acting endeavours in film and television.
How much money has Reginald Veljohnson made from Family Matters? The exact amount Reginald received from the film is not known.
Who is Reginald VelJohnson's wife?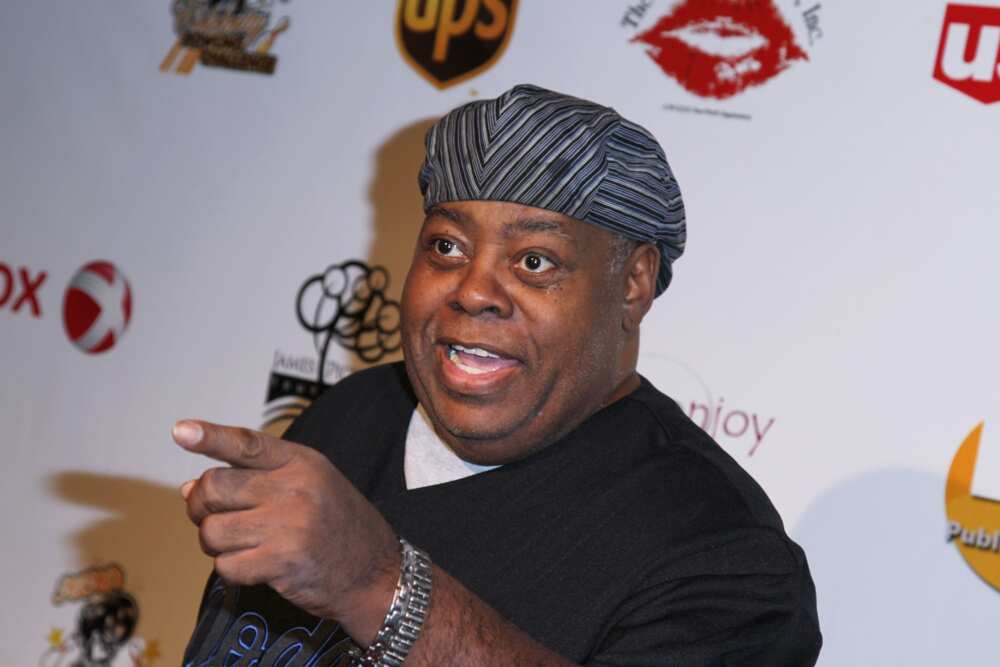 The actor does not have a wife and has not been pictured with any woman yet. He also does not have a girlfriend or any kids that are known.
Is Reginald VelJohnson gay?
There have been rumours and speculations regarding his sexuality, with some speculating that he is gay. The main reason most people think he is gay is his unmarried life.
While rumours about his sexual orientation have circulated, VelJohnson has not publicly addressed his personal life or made official statements regarding his sexuality.
How tall is Reginald VelJohnson?
The 70-year-old actor is 5 feet 8 inches (173 centimetres) and weighs 187 pounds (85 kilograms). He has black hair and dark brown eyes.
Reginald VelJohnson's career has been defined by his memorable portrayal of Carl Winslow in Family Matters. From his early beginnings to his successful run on the sitcom, VelJohnson's talent and comedic timing have made him a beloved figure in television history.
Legit.ng recently published the biography of Seraina Schonenberger. She is a Swiss model and social media personality also recognised for being the wife of Mick Mars, the lead guitarist of Motley Crue.
The model met her husband at a music concert in 2017. They dated for approximately six years before getting hitched. Does the couple have kids? Read her biography to learn more about her personal and professional life.
Source: Legit.ng