Reginald VelJohnson biography: net worth, wife, gay and death rumours
If you loved the ABC/CBS sitcom Family Matters, then you most probably enjoyed the acting skills portrayed by Reginald VelJohnson, who played the role of the dad (Carl Winslow) in the show. The actor, who is also a comedian, voice actor, and writer, impresses many by his excellent portrayal of the law enforcement roles he plays in various films. As much as you may know about his filmography, do you have any idea what his biography entails?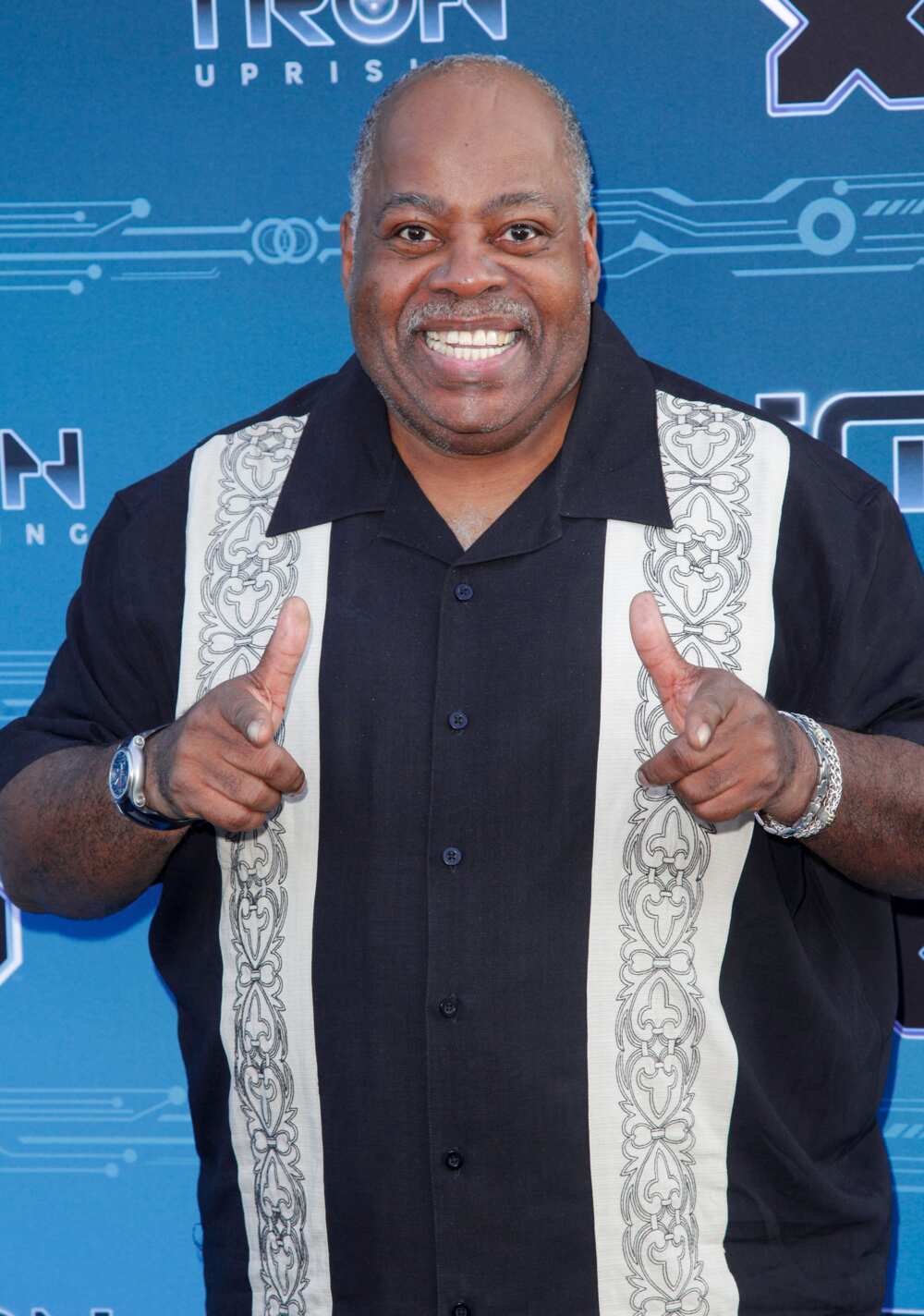 When you look at Reginald VelJohnson, you remember the roles he played in Die Hard and Die Hard 2 as LAPD Sgt. Al Powell. The actor has come far since his debut in the 1981 film Wolfen. As he is an excellent actor whose skills place him among the best in the industry, it is no wonder why many of his fans love knowing more about him.
Reginald VelJohnson biography
Reginald VelJohnson was born on August 16th, 1952 in Queens, New York City, New York, in the United States of America. The actor's birth name was Reginald Vel Johnson, but he changed the spelling to Reginald VelJohnson, claiming that this was to ensure that the name was memorable. However, it is speculated that the actor changed his name's spelling because of his father's decision to walk out on the family when Reginald was only thirteen years old.
The actor's father was Reginald Johnson Sr. and he worked as a hospital attendant. His mother was named Eve Johnson, and she worked as a nurse. VelJohnson also had a brother, whose name is Barry.
VelJohnson attended Benjamin N. Cardozo High School and later went to New York University where he obtained a Bachelor of Arts degree.
Reginald VelJohnson net worth: What is Reginald VelJohnson worth?
As an actor, voice actor, writer, and comedian, Reginald VelJohnson's net worth is estimated to be around $5 million.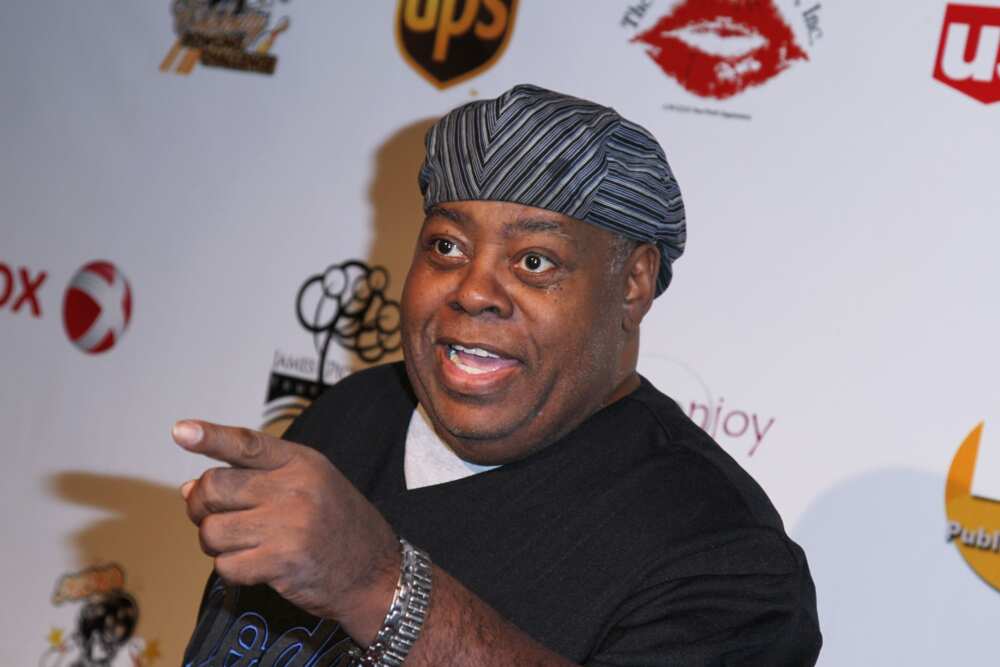 Reginald VelJohnson wife
The actor does not have a wife, and he has not been pictured with any woman yet. He also does not have a girlfriend.
Reginald VelJohnson dead: Is Reginald VelJohnson dead?
May fans of the Family Matters sitcom usually ask, "What happened to the dad from Family Matters?" Their concern is mainly because the actor has been the subject of many rumours that claim that he is dead.
Several Reginald VelJohnson death rumours have been heard time and again. In February 2017, a certain news site claimed that the actor had suffered a heart attack as he was en route to Los Angeles from London. The rumour went on to claim that VelJohnson had been rushed to hospital but could not make it. However, these were nothing but lies as days later, the actor took to Twitter to reassure his fans that indeed, he was still alive and kicking.
Reginald VelJohnson gay: Is Reginald VelJohnson gay?
When you are in the limelight, you should be prepared for whatever the tabloids will throw your way. It seems that VelJohnson has not been a victim of death rumours alone. Sometime back, it was rumoured that the actor was gay and that he had been in a relationship with James Avery. VelJohnson refute these claims, and in 1988, James Avery married Barbara Avery, successfully calming these claims.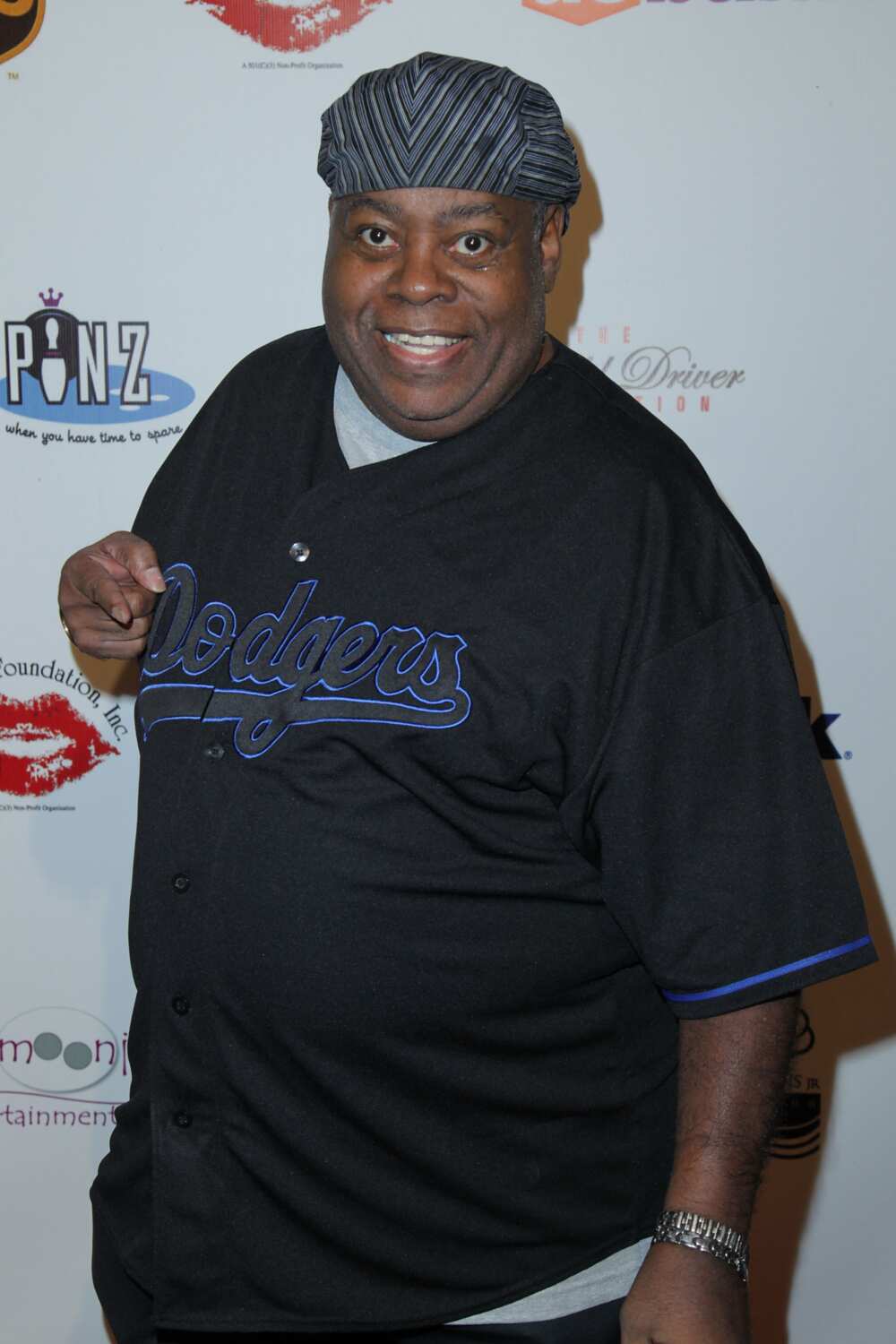 Reginald VelJohnson movies and TV shows
Reginald VelJohnson has been part of the ensemble for these movies and TV shows:
Pride & Prejudice: Atlanta (TV movie) (2019) - Reverend Bennet
3Below: Tales of Arcadia (TV series) (2018)- Jerry
The Prayer Box (2018)- Billy
Brooklyn Nine-Nine (2018) - Reginald VelJohnson
The Time Capsule (TV movie, 2018) - Lenny Silver
Funny Story(2018) - Hank
Liberty Crossing (TV series, 2018) - Jack
Ryan Hansen Solves Crimes on Television (TV show, 2017) - Captain Jackson #6
Penn Zero: Part-Time Hero (TV show, 2017) - Mr Flannigan
Hitting the Breaks (TV show, 2016) - Chauncey Van Delaware
1st Strike(2016) - Judge Morris
Ray Donovan (TV series, 2016) - Sherman Radley
Girl Meets World (TV show, 2016) - Officer James
It's Always Sunny in Philadelphia (TV show, 2016) - Judge Melvoy
The Flight Before Christmas (TV movie, 2015) - Joe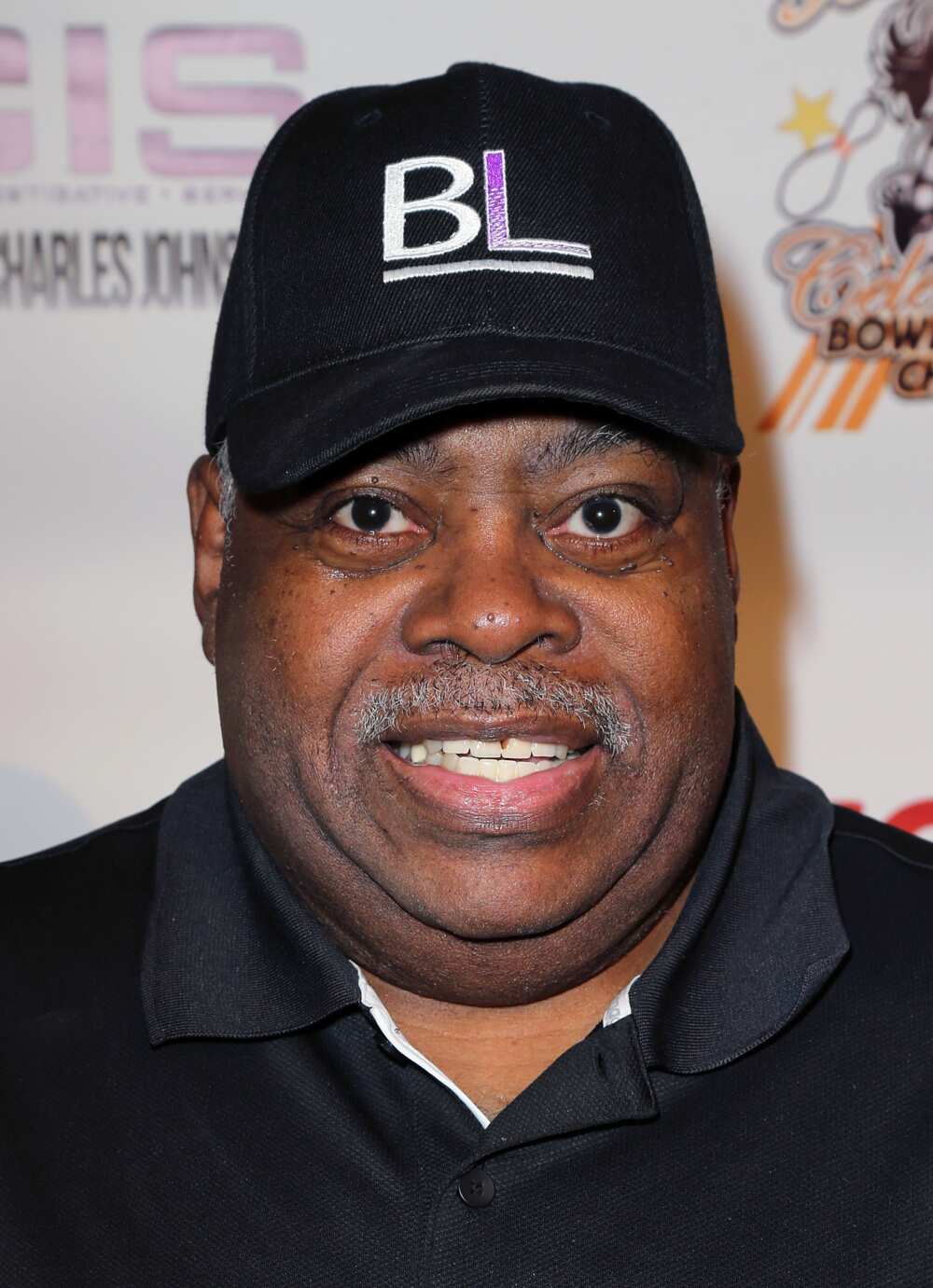 Clipped (TV Mini-series, 2015) - Tommy
Hart of Dixie (TV show, 2011-2015) - Dash DeWitt
On Angel's Wings(2014) - Coach Carter
I Didn't Do It (TV show, 2014) - Angel Santos
12 Dog Days Till Christmas(2014) - Art Stephenson
Strike One(2014) - Judge Morris
The Formula(2014) - Professor Millan
A Die Hard Christmas Party with Reginald VelJohnson (Short, 2013)
The Neighbors (TV series, 2013) - Father Kersee
Real Husbands of Hollywood (TV series, 2013) - Reginald VelJohnson
Mike & Molly (TV series, 2010-2013) - Brother Heywood
TRON: Uprising (TV series, 2012-2013) - Able
Brother White(2012) - Hill
The Hospital Window (Video short, 2012) - Kevin
The Mistle-Tones (TV movie, 2012) - Holly's Dad
Childrens Hospital (TV series, 2012) - Judge Lester Harrison
General Hospital (TV series, 2012) - Reverend Love
Air Collision (Video, 2012) - Bob Abbot
Marriage Retreat(2011) - Pastor Wexley
Imagination Movers (TV series, 2011) - Bernie
Penny (Short, 2010) - Sergio
Glory Daze (TV series, 2010) - Stan Turley
Sex Tax: Based on a True Story(2010) - Merle
You Again(2010) - Mason Dunlevy
Meet the Browns (TV series, 2010) - Ernie Wilson
The Bold and the Beautiful (TV series, 2010) - Ed
Funny or Die Presents... (TV series, 2010) - Cast (Just 3 Boyz)
I'm in the Band (TV series, 2009-2010) - Principal Strickland
Jelly(2010) - Joe Woods
The Three Gifts (TV movie, 2009) - Rodney Smith
Steppin: The movie(2009) - Mr. Shavers
Chuck (TV series, 2008) - Sgt. Al Powell
Three Days to Vegas(2007) - RJ Jackson (as Reginald VelJohnson)
Bones (TV series, 2007) - Dale Owens
Time Upon a Once (TV movie, 2007) - Blue Husband
Nerve Endings (TV Short, 2007) - Doctor
Out at the Wedding(2007) - Dexter
Hidden Secrets(2006) - Norman Wexler
Monk (TV series, 2006) - Todd
Waitin' to Live(2006) - Willard Loggins
Eve (TV series, 2006) - Rev. Everett
Ghost Whisperer (TV series, 2005) - Danny Small
Death to the Supermodels (Video, 2005) - Tom
Suits on the Loose(2005) - Brother Reginald Steedman
Sunday Evening Haircut (Short, 2005) - O.C.
That's So Raven (TV series, 2005) - Ambassador
The Big House (TV series, 2004) - Reverend
The Parkers (TV series, 2003) - Sterling Oglevee
Die Hard: Vendetta (Video Game, 2002) - Captain Al Powell (voice)
Will & Grace (TV series, 2002) - Dr. Kaplan
In-Laws (TV series, 2002) - Chester - The Mattress King
The King (Short, 2002) - Slutzky
Like Mike(2002) - Mr. Boyd
Crossing Jordan (TV series, 2002) - Kirk Holden
Die Hard: Nakatomi Plaza (Video Game, 2002) - Sgt. Al Powell (voice)
CSI: Crime Scene Investigation (TV series, 2001) - Dr. Philip Kane
The Fugitive (TV series, 2001) - Maurice Beaumont
Twice in a Lifetime (TV series, 2000) - Dr. David Bryant / Gene Fitzsimmons
Ground Zero(2000) - Burt Green
The Hughleys (TV series, 1999) - Rev. Bennett
Diagnosis Murder (TV series, 1997-1998) - Dr. Sinclair / Reginald VelJohnson
Family Matters (TV series, 1989-1998) - Carl Winslow / Big Daddy Urkel
Limp Fangs (Video, 1996) - Reverand Shields
Deadly Pursuits (TV movie, 1996) - Ed Conroy
On Our Own (TV series, 1994) - Nick
One of Her Own (TV movie, 1994) - Det. Bob Hymes
ABC TGIF (TV series, 1993-1994) - Carl Winslow
A Cool Like That Christmas (TV movie, 1993) - Dad (voice)
Dream On (TV series, 1993) - Santa
Full Contact(1993) - Fighter #2 (as Reginald Johnson)
Posse(1993) - Preston
Tales from the Crypt (TV series, 1992) - Mercedes' Husband
Grass Roots (TV movie, 1992) - Mickey Henderson
A Fond Little Memory (Short, 199q) - Plez
The ABC Saturday Morning Preivew (TV movie, 1991) - Carl Winslow
The Bride in Black (TV movie, 1990) - Barry Gates
Die Hard 2(1990) - Al Powell
Jury Duty; The Comedy (TV movie, 1990) - Judge
Turner & Hooch(1989) - David Sutton (as Reginald Veljohnson)
Perfect Strangers (TV series, 1989) - Carl Otis Winslow
Quiet Victory: The Charlie Wedemeyer Story (TV movie, 1988) - Assistant Coach - Special Teams
227 (TV series, 1988) - Santa #1
The Equalizer (TV series, 1985-1988) - Arthur Williams / Harmon Hunter
Die Hard(1988) - Sgt. Al Powell
Plain Clothes(1987) - Captain Graff
Magic Sticks(1987) - Licorice
Doing Life (TV movie, 1986) - Taylor (as Reginald VelJohnson)
Crocodile Dundee(1986) - Gus
Remo Williams: The Adventure Begins(1985) - Ambulance Driver
Kojak: The Belarus File (TV movie, 1985) - Policeman at Court (uncredited)
Ghostbusters(1984) - Jail Guard (as Reggie VelJohnson)
Wolfen(1981) - Morgue Attendant (as Reginald VelJohnson)
When Hell Freezes Over, I'll Skate (TV movie, 1979)
Other fun facts about Reginald VelJohnson
Height: 5 feet 8 inches or 173 centimetres or 1.73 metres
Nationality: American
Eye colour: Dark brown
Hair colour: Black
Age: 66 years
Horoscope: Leo
Ethnicity: African-American
From this long list of the actor's appearances and acts in films, it is safe to say that Reginald VelJohnson is among the best in his field, what do you think?
Source: Legit.ng