"Wike Has Come to Fix Abuja": APC Chieftain Speaks on Demolition in FCT
An APC chieftain, Francis Okoye has backed the demolition exercises carried out by the Nyesom Wike-led FCTA administration
Okoye said the demolitions are in line with the master plan of the Federal Capital Territory (FCT), Abuja.
In an exclusive interview with Legit.ng, Okoye said the former Rivers state governor was made the FCT Minister to fix Abuja, the nation's capital
FCT, Abuja - The convener of All Progressives Congress (APC) South-East Coalition, Francis Okoye, has backed the Minister of the Federal Capital Territory (FCT) Nyesom Wike for demolishing illegal structures in the nation's capital.
Okoye said he supports all the demolition carried out by the FCT minister because they are in line with the Abuja master plan.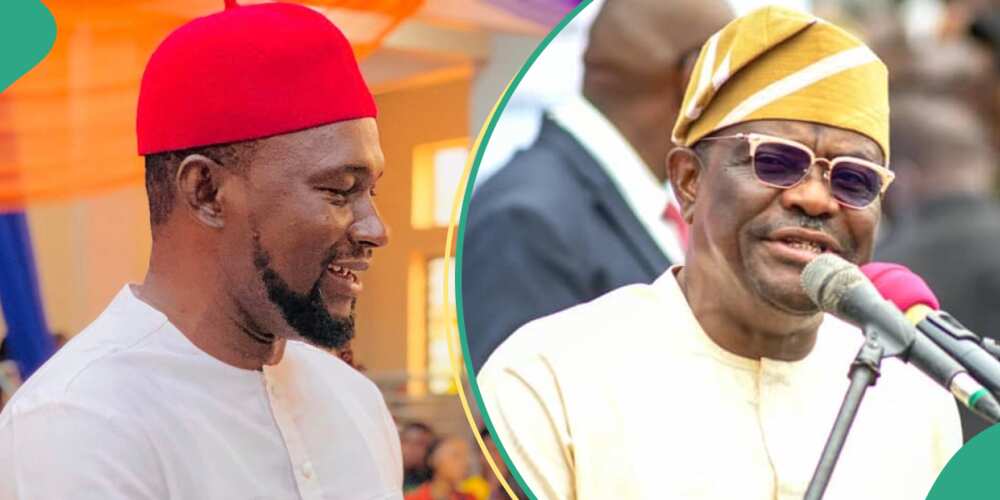 The APC chieftain stated this during an exclusive interview with Legit.ng via telephone.
Enquire before procuring and building in Abuja
He encouraged residents to enquire about land before they purchase them for private or commercial purposes.
"Abuja has an existing master plan, If you want to build or procure land, you should inquiry to know if that place has been marked for a commercial purpose or a private building.
"When you abuse the processes and erect structures in illegal areas. And the minister discovers that a particular hotel, building or estate or whatever is not supposed to be sighted there, what do you expect him to do? To start compensating people before demolishing?
"He will go ahead and demolish them. I support every demolition that Wike has done so far and what he is going to do in the future."
Wike has come to fix Abuja
Okoye said Wike was made the FCT minister to fix Abuja and should be supported by all.
He added that Nigeria needs to be fixed and the people must endeavour to always do the right things.
"We need to fix this country and we must make sure we do things right for us to fix it. I do not support evil or illegality, building on land where you are not supposed to build. Wike has come to fix Abuja, we must give him that support.
He added:
"If El-rufai did not do it the way he did when he was a minister, we would not be remembering him today. Everybody who talks about FCT ministers will remember El-Rufai but all the people who succeeded El-Rufai are not remembered so Wike will be a better El-Rufai so let's give him that support."
"New Sheriff is in town": APC chieftain rates Wike's performance
Meanwhile, Legit.ng reported that Okoye showered praises on Wike over his performance as the Minister of the Federal Capital Territory (FCT).
The APC chieftain described the appointment of Wike as the FCT minister as a square peg in a square hole.
Abuja: Full list of 165 plots of lands revoked by Wike
Nyesom Wike has revoked the certificate of occupancy of 165 plots in Abuja over failure to develop them.
The FCT's Permanent Secretary, Olusade Adesola, disclosed this in a statement on Thursday, September 21.
Here is the list of the 165 plots of land and their owners.
Source: Legit.ng