God Promised Tinubu Presidency 25 Years Ago in Redemption Camp, His Wife Took Him There, Pastor Reveals
A revelation of how President Bola Ahmed Tinubu's journey to the presidency began has surfaced
In one of his viral sermons, Pastor Obinna Michael of the Gifted World Commission revealed that President Tinubu was predestined for the presidency 25 years ago
He said the prophecy was made at the RCCG Redemption Camp, and the president was taken there by his wife, First Lady Oluremi Tinubu
The President of the Gifted World Commission, Pastor Obinna Michael, has disclosed that President Bola Tinubu's emergence as Nigeria's president was predestined some 25 years ago.
During one of his viral sermons, Pastor Michael revealed that the prophecy was uttered at the Redemption Camp, the prayer ground of the Redeemed Christian Church of God (RCCG).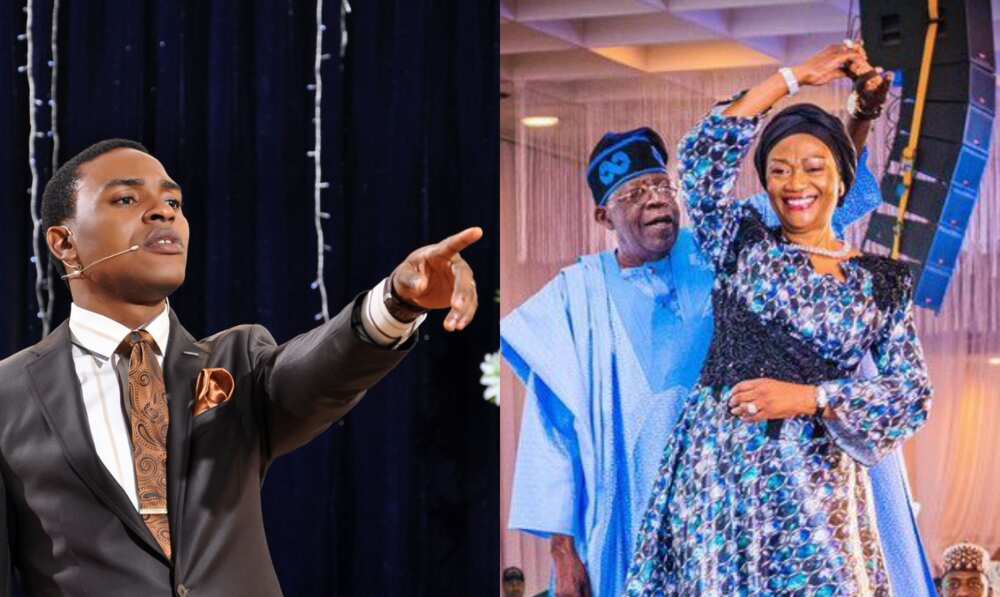 According to Michael, the current First Lady, Oluremi Tinubu, a pastor in the same church, took the President to the Redemption Camp 25 years earlier for prayers, and the prophecy was birthed.
The pastor said:
"Twenty-five years ago, God made a promise to that man (Bola Tinubu) that he would make him the president.
"Do you know where he made it? In Redeem Camp. Do you know who took him? The Wife (Oluremi Tinubu)."
Earlier in the sermon, Pastor Michael revealed that only God could upstage Tinubu from the presidency and that forces or entities could not remove him from the presidential seat.
He said:
"It was here I told you people, I did not mince words when I said it. I told you what I saw.
"It will take God! The only person that can stop Tinubu is God. Nobody, no human...If INEC (sic) let them gather 500, nobody can stop him."
Pastor who predicted Tinubu's presidency in 2021 drops another prophecy, reveals what Nigerians should expect
In another development, Nigerians have been urged to follow the path of progress rather than protest and cause chaos over the outcome of the 2023 polls.
Prophet Wale Ojo of the Harvest Centre Mission, Ikorodu Lagos, made this appeal recently at a media parley.
He said the emergence of Bola Tinubu as Nigeria's president would inspire progress for Nigeria and Africa.
Source: Legit.ng