Why My Ministers Feared Buhari, Ex-President Jonathan Reveals
Former President Goodluck Jonathan has given a stunning revelation about his successor Muhammadu Buhari
Jonathan, in an interview, said his ministers and other top aides were scared of Buhari when he ascended office in 2015
He revealed that his loss in the 2015 presidential election got his ministers worried they might be jailed without a fair hearing by Buhari's administration
Ex-President Goodluck Jonathan has revealed why his executive council were alarmed by the mention of ex-President Muhammadu Buhari's emergence as Nigeria's leader.
Jonathan revealed that some of his ministers were scared of his successor due to his antecedents and feared that they might be prosecuted and jailed without a fair hearing.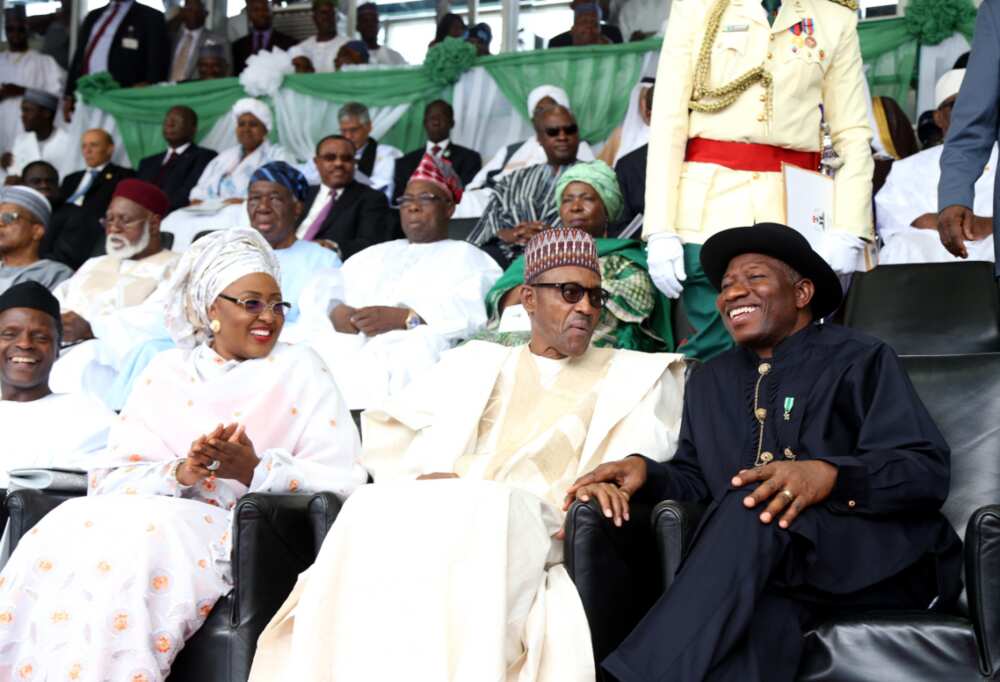 As reported by Daily Trust, the ex-President disclosed this during an interview on Arise TV on Monday, May 29.
He said:
"In my own time, especially in the 2015 elections, my ministers, my senior officers, people who worked with me, there was this fear that having lost the election, what would be our fate?
"Would the new government just throw all of us into jail without giving a fair hearing? Because government is next to the court and can decide to do anything."
The former President revealed that there was a tense atmosphere in the build-up to his handing over to then-President Buhari, Punch reported.
Why I conceded defeat in 2015 - Jonathan
When asked why he conceded defeat to Buhari, Jonathan disclosed that he was more interested in the country than his ambition.
He said:
"By this time, I already conceded defeat. And I knew why I conceded defeat because I was more interested in the country than myself."
He stated that it was paramount for him at the time as he advised all public holders to always take the same approach by putting the interest of the country first before theirs.
When speaking on the digitalisation of Nigeria's electoral process, Jonathan said the Independent National Electoral Commission (INEC) still has much to do to avoid future crises that would plunge the country into chaos.
Jonathan reveals what gave him sleepless nights at Aso Rock
Meanwhile, ex-President Goodluck Jonathan made a shocking revelation about what gave him sleepless nights during his tenure in Aso Rock
Jonathan disclosed that he used to lose sleep over insecurity in the country during his tenure.
The former leader stated this while he commissioned projects constructed by Taraba State Governor Darius Ishaku in Jalingo on Saturday, May 20.
Source: Legit.ng