How Tinubu Funded Peter Obi's Campaign to Reduce Atiku's Chances, Labour Party Gov Candidate Alleges
Tawfiq Akinwale, the LP candidate for governorship in Oyo State, claimed that Bola Tinubu, the President-elect, asked Pat Utomi to withdraw his candidacy in favour of Peter Obi for the 2023 elections
Akinwale made these allegations on a radio program in Ibadan, where he accused Obi of receiving campaign funds from Utomi, whom he referred to as Tinubu's "son"
Recall that Obi defected from the PDP, joined the LP, and later secured their presidential ticket after Utomi stepped down in June 2022
Ibadan, Oyo state - Tawfiq Akinwale, the Labour Party (LP) candidate for the governorship in Oyo State, has alleged that President-elect Bola Tinubu requested Professor Pat Utomi, a well-known economist, to withdraw his candidacy in favour of Peter Obi in the lead-up to the 2023 general elections.
Akinwale made the claim during his appearance on a radio program on 101.7 YES FM in Ibadan, Oyo state.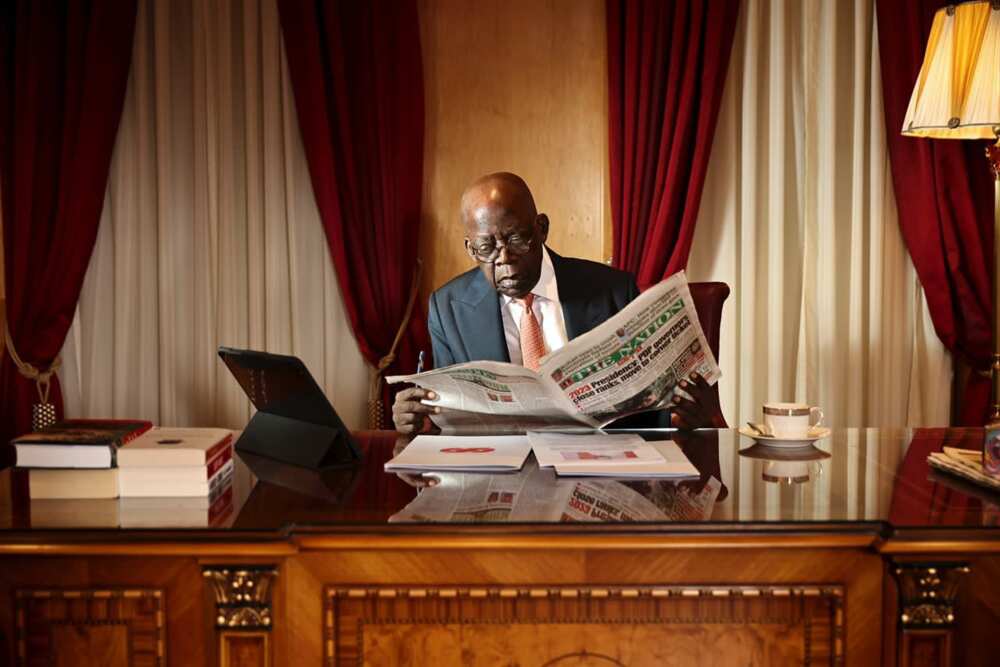 Speaking in Yoruba, Akinwale accused Obi of receiving campaign funds from Utomi, whom he referred to as Tinubu's "son."
His words:
"In the buildup to the 2023 elections, Obi who had purchased the nomination form of the Peoples Democratic Party (PDP), suddenly announced his exit from the party.
"Initially, Pat Utomi had secured the LP's presidential ticket, but when Peter Obi said he resigned from the PDP and joined the LP. Bola Tinubu, a master political strategist, quickly told Utomi, that everyone knows to be his son to step down for Obi.
"The "president-elect" saw in Obi's presidential bid, a good chance to reduce the winning chances of the presidential candidate of the PDP, Atiku Abubakar.
"What Peter Obi didn't know is much more than what he knows, he started collecting campaign funds from Utomi, while Tinubu was giving the money to Utomi.
"This went on until Obi's presidential campaign got to a stage it went beyond target. Obi was used without him knowing," Akinwale said after announcing his departure from the party.
2023 presidency: How Pat Utomi stepped down for Peter Obi
After resigning from the Peoples Democratic Party (PDP) and withdrawing from the presidential race within the party, Obi made the decision to defect to the LP.
Following this, the former governor actively pursued the party's presidential ticket.
In June 2022, Professor Pat Utomi graciously stepped down, allowing Obi to become the sole presidential candidate for the Labour Party (LP) without any opposition during the event held in Asaba, Delta State.
Source: Legit.ng