May 29 Handover: Six Things We Know So Far as DSS Identifies Politicians Behind Interim Govt
The Department of State Services has confirmed that some key politicians are plotting to bring into power, the interim government
The DSS made this disclosure on Wednesday, March 29, barely a month before the handover ceremony of President-elect, Bola Ahmed Tinubu, slated for Monday, May 29
This piece presents some key things to know as the DSS warned some misguided politicians plotting to cause unrest in the country
Following the keenly contested general elections that many, there are concerns that some "misguided political actors" are planning to bring an Interim Government to power.
A spokesman for the Department of State Services (DSS), Peter Afunanya, confirmed the plot on Wednesday, March 29, Channels TV report confirmed.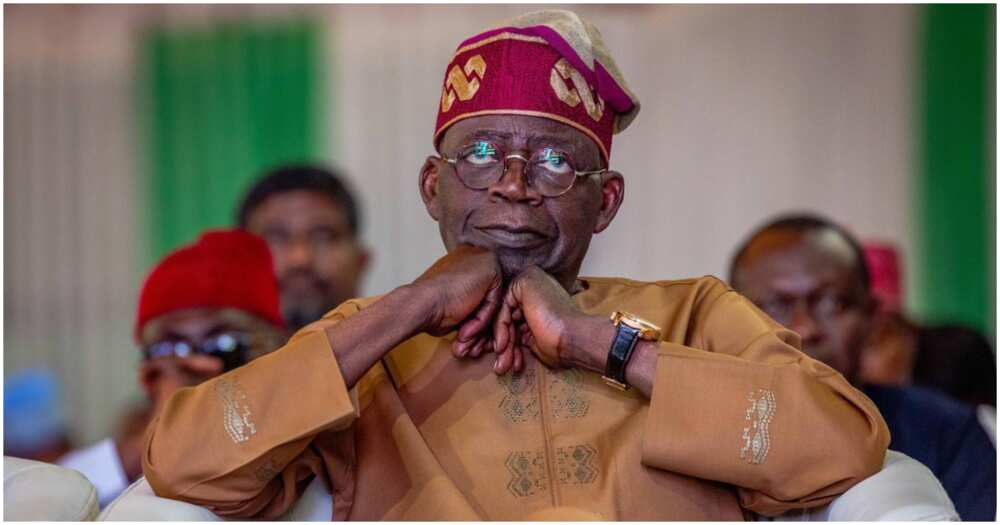 Interim government plot: what you should know
In view of the above development, below are six things we know so far from the communique and other things we know from history;
1. Some key players identified
The Service in its broadcast stated that it has identified some key players in the plot for this proposed Interim Government in Nigeria. Most of the planners are politicians and they have had several meetings to this effect.
2. Various options weighed
According to the DSS those plotting to bring the Interim Govt are weighing various option by which their goal can be achieved and they include: sponsoring of endless violent mass protests in major cities as to warrant a declaration of State of Emergency.
Another is to obtain frivolous court injunctions to forestall the inauguration of new executive administrations and legislative houses at the Federal and State levels.
3. Stakeholders must be watchful
As the plot thickens, stakeholders, notably judicial authorities, the media and the Civil Society have been urged to be watchful and cautious to avoid being used as instruments to subvert peace and stability of the country.
4. Monitoring is ongoing
While the service strongly warns those planning the Interim Government move to retract from their devious schemes and orchestrations, the DSS says it is monitoring developments closely, and will not hesitate to take decisive and necessary legal steps against these misguided elements to frustrate their intentions which is to thwart democracy in the country.
The DSS says it supports the President and Commander-in-Chief in his avowed commitment to a hitch-free handover and will assiduously work in this direction.
The Service also states that it supports the Presidential Transition Council and such other related bodies in the States, adding that it will collaborate with them and sister security and law enforcement agencies to ensure seamless inaugurations come 29th May, 2023.
5. An interim govt undermines democracy
An Interim Government is an emergency governmental authority set up to manage a political transition, sometimes in the case of a newly formed country or following the collapse of a previous administration.
Most times it takes the occasion of wars to bring about an interim government, and often, when such a provisional government is put in place, the country's constitution is done away with and civil rule becomes undermined.
This has the potential to plunge the country into crisis.
6. Last Interim Govt lasted 82 days
The last time Nigeria had an Interim Government in power was about 30 years ago and it lasted for 82 days.
Following the 12th June 1993 presidential election which was won by Moshood Abiola and annulled by General Ibrahim Babangida, there was a crisis.
Soon after the crisis seemed to have abated a bit General Babangida handed power over to Ernest Shonekan as interim Head of State on 27 August 1993.
Shonekan's government was adjudged largely as "powerless" and was dissolved when General Sani Abacha seized power on 17 November 1993.
DSS 'identifies' key politicians plotting to set up interim government ahead of May 29 Handover to Tinubu
The Department of State Services (DSS) says it has confirmed a clandestine plot by some politicians to install an interim government in Nigeria.
President Muhammadu Buhari is scheduled to hand over to the president-elect, Bola Tinubu, on May 29.
However, some politicians have been asking the president not to swear Tinubu in as they argue that the election won by the All Progressives Congress (APC) candidate was not credible.
Visa ban threat: "Do your worst", Fani-Kayode tackles British Envoy afresh
A chieftain of the ruling All Progressives Congress (APC) and former aviation minister, Femi Fani-Kayode, has again tackled the British Deputy High Commissioner to Nigeria, Ben Llewellyn-Jones.
This is coming barely 24 hours after the envoy faulted him on some comments he made during the just-concluded March 18 governorship and legislative elections in Lagos state.
In a tweet sighted by Legit.ng on Monday, March 27, and shared on his Twitter page, Fani-Kayode, who is also a member of the APC Presidential Campaign Council, challenged the British envoy to do his worst, saying he fears no one.
Source: Legit.ng