March 11 Election: How Gbadebo Rhodes-Vivour Will Defeat Sanwo-Olu, LP House of Reps Aspirant Reveals
Lagoisians would head to the polls on Saturday, March 11, to decide Governor Babajide Sanwo-Olu's fate
Sanwo-Olu of the APC and Gbadebo Rhodes-Vivour (GRV) of the Labour Party are the two major contenders contesting for the state's number one seat of power
Four days before the election, LP House of Representatives candidate, Eunice Atuejide expressed confidence that GRV will defeat Sanwo-Olu because he is flying Peter Obi's flag in Lagos
Eunice Atuejide, Labour Party Candidate, Apapa Federal Constituency has maintained that the party's governorship candidate will emerge victorious in the Saturday, March 11, 2023 election.
In an interview with Legit.ng on Monday, March 6, Atuejide disclosed that Lagosians are totally Obidients and because Gbadebo Rhodes-Vivour (GRV) of the Labour Party is flying Peter Obi's flag in Lagos, he will emerge victorious.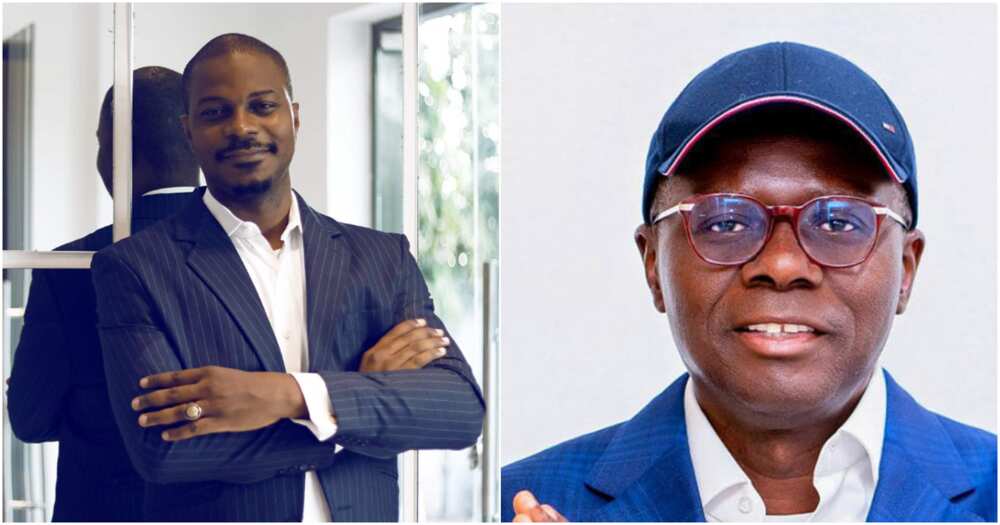 GRV will be favoured during the polls, Atuejide says
Speaking further, she noted that the feat recorded by Peter Obi in the just concluded presidential election in Lagos state will be replicated by GRV during Saturday's poll.
Atuejide said,
"YES!!!
"Lagosians are extremely Obidient, so it wouldn't matter what Gbadebo has done or not done right. Lagos is going to do a mega protest vote against BAT and his gang, and Gbadebo would benefit from all of it because he is the one flying the Labour Party flag ie. Peter Obi's flag in Lagos."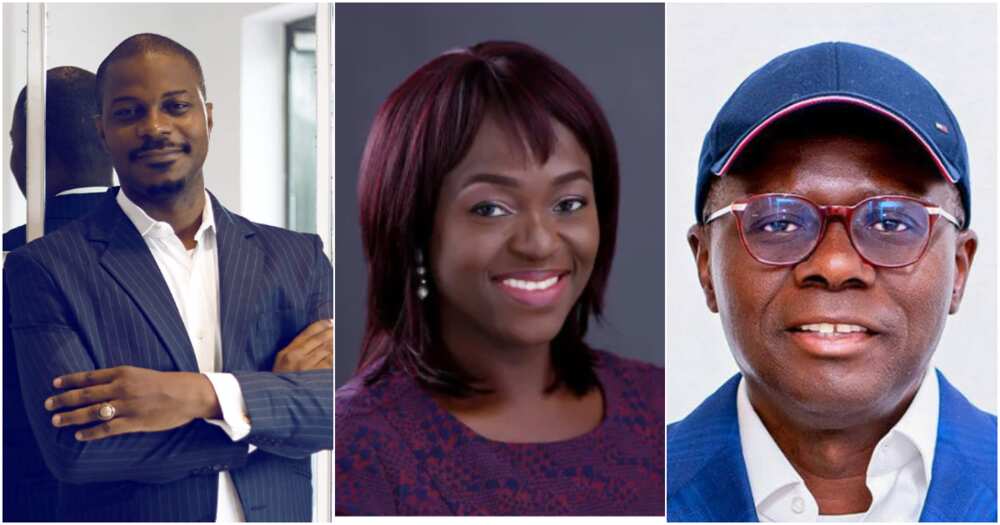 Rhodes-Vivour will win, Atuejide said
Speaking on Rhodes-Vivour's chances to rule Lagos state, and defeat Asiwaju Bola Ahmed Tinbu's anointed candidate, Babajide Sanwo-Olu, Atuejide noted that Lagosians will vote against the All Progressives Congress in the forthcoming election and vote in Labour Party.
She stated thus:
"Yes he will win because Lagosians will vote against Tinubu and APC. And the ONLY reasonable place for them to to thumbprint in the circumstances, is by the Labour Party logo."
El-Rufai's son, Ibori's daughter, meet children of 'powerful' Nigerians elected into NASS
The 2023 presidential and National Assembly elections, held on Saturday, February 25, had a list of prominent politicians' children who recorded landslide victories in the poll and were elected into various positions in the country.
While some sitting governors and powerful leaders recorded major defeats, these young breeds were given an opportunity to represent their constituency in the National Assembly, the next legislature tenure to be precise.
Without further ado, Legit.ng compiled a list of prominent Nigerians who found their way into the House of Representatives to legislate for their various constituencies, going forward.
March 11: 4 Permutations APC, Sanwo-Olu Making to Defeat LP's Rhodes-Vivour
The result of the February 25 presidential election in Lagos, where Peter Obi, the candidate of the Labour Party, defeated Bola Tinubu, the alleged godfather of Lagos politics and All Progressives Congress (APC) candidate has raised tension in the state.
The growing tension is within the camp of the ruling APC ahead of the March 11 governorship election in the state as Obi's victory has increased the popularity of Gbedebo Rhodes-Vivour, the Labour Party's candidate in the guber election.
Rhodes-Vivour's popularity has posed a threat to the 2 term ambition of Babajide Sanwo-Olu, the governor of Lagos state and candidate of the APC in the election.
Source: Legit.ng