APC Chieftain to Tinubu: Nigerians Truly Came Out to Vote for You
Congratulatory messages across the nation continue to pour in for president-elect Asiwaju Bola Ahmed Tinubu
The latest is from Hon. Mike Msuaan, an All Progressives Congress chieftain and member of the party's presidential council
The Benue-born politician stated that Tinubu possess the strength of character and knowledge to preside over Nigeria
FCT, Abuja - Hon. Mike Msuaan, an All Progressives Congress (APC) chieftain, has congratulated the president-elect and presidential candidate of the APC, Bola Ahmed Tinubu.
Hon. Msuaan, the director of youth mobilisation, north-central zone of the Tinubu/Shettima presidential council, congratulated Tinubu in a statement seen by Legit.ng on Thursday, March 2.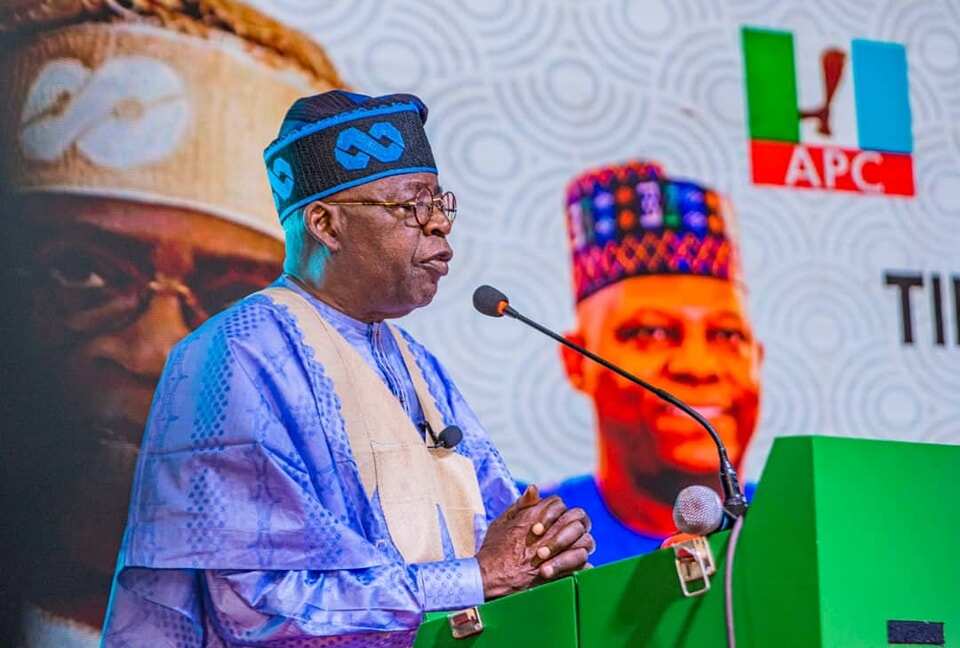 Part of the statement read:
"We heartily congratulate you on your resounding and well-deserved victory at the polls and subsequent return as the president-elect of the Federal Republic of Nigeria.
''This resonating victory is a testimony to the level of confidence that you enjoy among the people of Nigeria across regions, divides and interests, attributable to your wisdom, experience in politics, sense of engagement, relationships, alliances and devotion to service.
''Again, this victory, in a clean, accessible and credible process, keenly contested by other candidates, further shows the maturity of the democratic process you have championed over the years as a pro-democracy activist who has stood for our fledgling democracy at all times.
''The teeming youths of the north-central zone have sturdy confidence in your competence, determination and preparedness to lead Nigeria towards a progressive change immediately.''
According to Hon. Msuaan, Tinubu possess the strength of character, knowledge, and experience to lead Nigeria.
He added:
''We do not doubt our minds that Nigeria will witness a greater dimension of economic growth, prosperity and development in your quest to move the country forward to a renewed hope and national rebirth.''
Olawepo-Hashim congratulates Tinubu, charges him on national reconciliation
Similarly, an APC chieftain, Gbenga Olawepo-Hashim, has congratulated Tinubu for winning the 2023 presidential election.
In a statement sent to Legit.ng on Wednesday, March 1, Olawepo-Hashim also prayed that God would grant the president-elect and his deputy the wisdom to bring the nation badly divided together.
He emphasised that national reconciliation and healing are urgent and cannot be delayed to move the nation forward.
Salihu Lukman to Tinubu: Reward APC members who worked for your victory
Meanwhile, the APC's national vice chairman (north-west), Salihu Mohammed Lukman, has advised Tinubu to reward APC members who worked hard for his victory.
Lukman, an author and development economist, gave the counsel in a congratulatory message to Tinubu on Wednesday, March 1.
The former president of the National Association of Nigerian Students stated that to ensure internal cohesion in the APC, Tinubu's team should be populated with party members who worked assiduously for his victory.
Source: Legit.ng