2023 Presidency: "I Won and I'll Prove It", Peter Obi Speaks to Nigerians
Peter Obi, on Thursday, March 2, said he will prove that he won the 2023 presidential election in court
During a press briefing, the LP presidential candidate noted that he will reclaim his mandate, arguing that the electoral process was not what Nigerians were promised
Alleging that the election will go down in history as one of the most controversial, Obi said he will challenge the process
Peter Obi, the candidate of the Labour Party in the last presidential election, has addressed Nigerians on the conduct and results of the poll.
After observing a minute silence for those victims of violence across the country during Saturday, February 25, presidential and National Assembly elections, Obi made it clear that this is the first time he will address the media either directly or indirectly after taking part in the voting exercise in Anambra.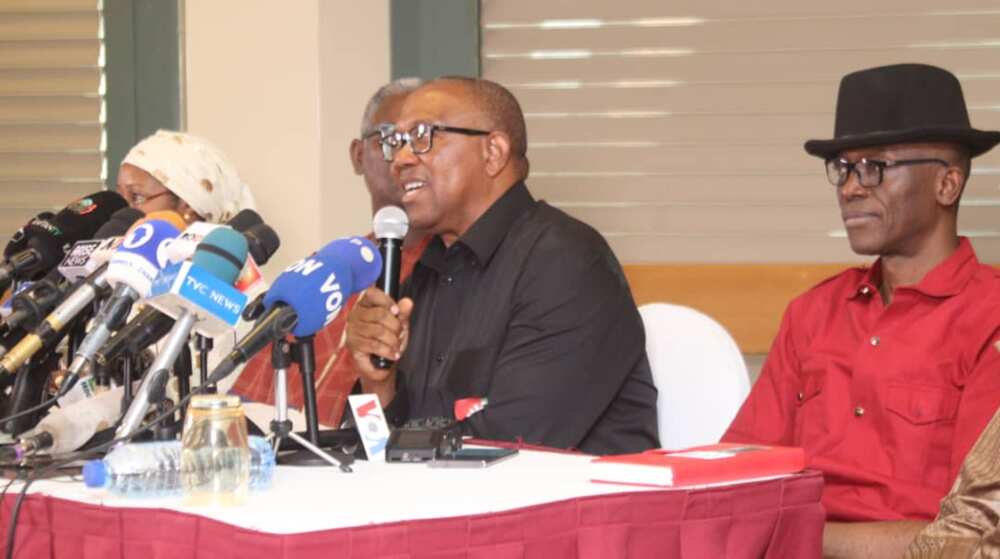 Obi expressed gratitude to all Nigerians, especially Obidients who came out en masse to exercise their franchise by voting.
IObi argued that he won the election and will prove it, insisting that a new Nigeria is possible and that he will work for it.
During a press briefing aired by Arise News on Thursday, March 2, the former Anambra governor claimed that the 2023 presidential election was a clear deviation from what Nigerians were promised. He added that the electorate has once again been robbed by supposed leaders.
He said whoever bears the name excellency will have to ensure that the process by which he enters office is excellent.
His words:
"If you must be referred to as Your Excellency, then the process through which you arrived in office must be excellent."
According to him, this election will go down as one of the most controversial in the history of Nigeria's politics.
He told his supporters and other Nigerians who voted for him to remain calm, peaceful, and law-abiding, urging them that this is not the end but the beginning.
Obi acknowledged that he will remain in Nigeria until the battle is fought and his victory is proven.
Watch Obi's full speech in the video below:
Peter Obi speaks for the 1st time 72 hours after 2023 presidential election
The 2023 flag bearer of the Labour Party, Peter Obi, has called on every Nigerian, especially supporters of his presidential ambition to remain calm and law-abiding.
Obi's call for calm came at the peak of controversies surrounding the coalition of the just concluded 2023 presidential elections across Nigeria.
A Twitter user, Goodluck Okeechukwu, in a video post made on Tuesday, February 28, said his friend had met Obi on board a flight from Asaba, Delta state to Abuja'
Source: Legit.ng