Sanni McCandless bio: age, family, relationship with Alex Honnold
Sanni McCandless is an American life and transition coach. She is also known for her relationship with famous rock climber, Alex Honnold. Through her mentorship programs, Sanni has impacted the lives of many people.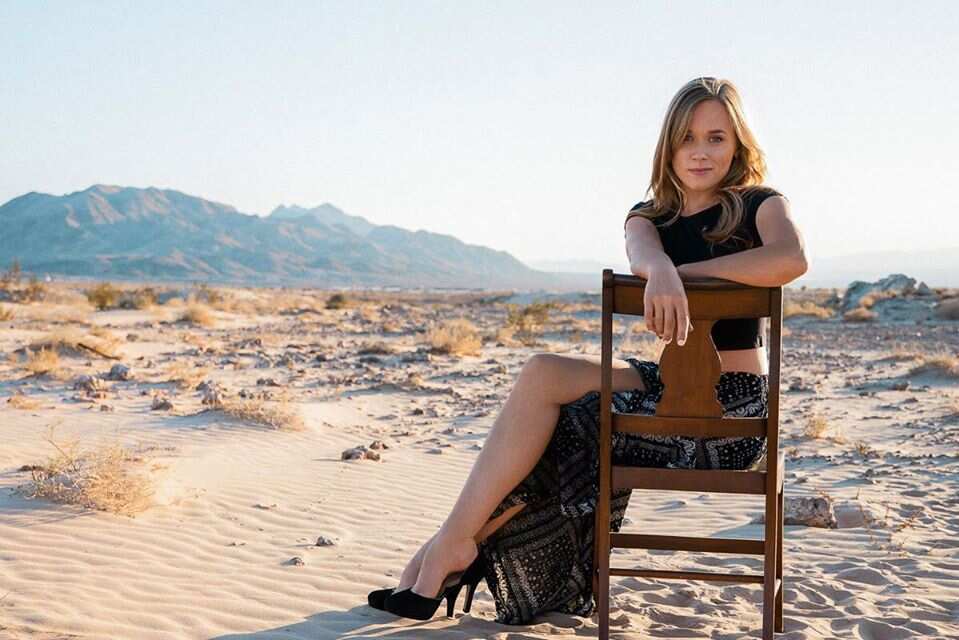 McCandless is also an entrepreneur and co-founder of Outwild. She is a mentor who encourages people to live a fearless life and pursue their dreams. Find out more about Sanni McCandless bio.
Profile summary
Birth name: Cassandra McCandless
Nickname: Sanni
Birthday: June 30, 1992
Place of birth: Washington, DC
Zodiac sign: Cancer
Nationality: American
Fiance: Alex Honnold
Father: Jay McCandless
Mother: Leslie Marijke
Profession: Entrepreneur, life coach
Sanni McCandless age
How old is Sanni McCandless? The American was born on June 30, 1992, in Washington, DC, as Cassandra McCandless. She is currently 27 years old.
How tall is she?
Sanni McCandless height is 5'6" and she weighs 57kg. Her hair colour is brown, and her eyes are blue.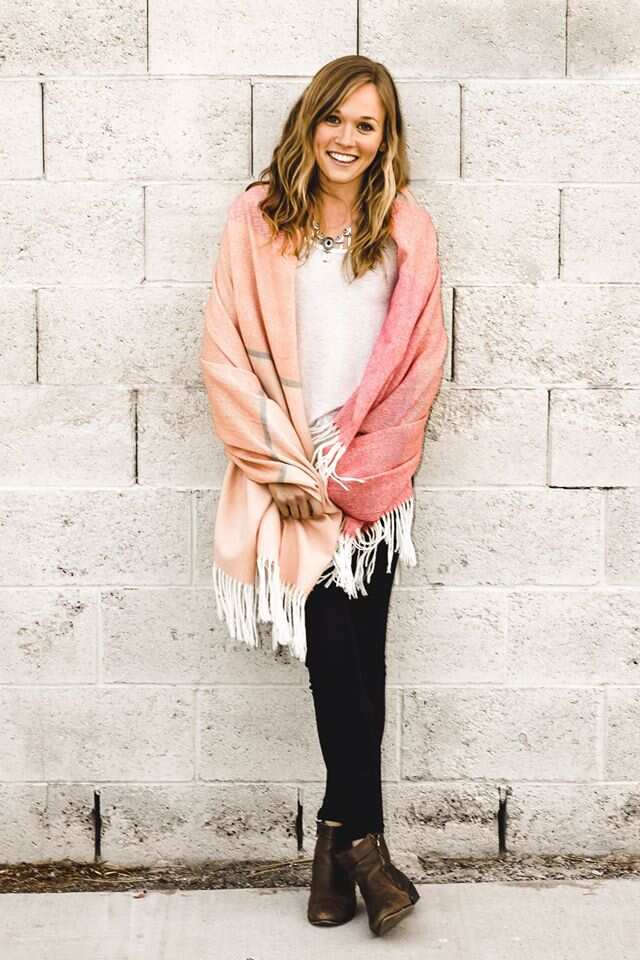 Sanni McCandless family
She was born to Jay and Leslie McCandless. The two own a company in Alpine, Califonia, called Suncastle Microwave LLC. The company specializes in innovative microwave and antenna design.
Leslie is a graduate of UCLA. She has vast experience in executive roles, including project management, strategic sales, and marketing. She also does solution selling, re-branding, and product strategy formulation.
Jay is also a graduate from UCLA, but with a Masters in Electromagnetics Engineering. He has experience in designing and building RF, microwave, and millimetre-wave circuits for over 25 years.
Sanni wrote about her elder sister on Instagram back in April 2019 when celebrating World Siblings Day. She acknowledged the role her sister played in mentoring her.
According to the post, it was her sister who introduced her to some indoor and outdoor activities like skiing and mountain climbing. Sanni is also a vegetarian, thanks to the influence of her sister.
Is Sanni McCandless related to Christopher Mccandless?
Chris is a familiar figure to the hiking community across the globe. He allegedly died of starvation in 1992 at the age of 24. A section of moose hunters discovered his decomposed body outside the northern boundary of Denali National Park.
Apart from sharing the same last name, Sanni McCandless Chris McCandless also share a similar interest in rock climbing. It is because of these similarities that some people think they are related.
Christopher was born to Wilhelmina and Walter McCandless. He only had one sister called, Carine, and two half-sisters, Shelly and Shawna.
It is, therefore, correct to say that Chris is not Sanni McCandless brother. There is also no proof that their parents are related.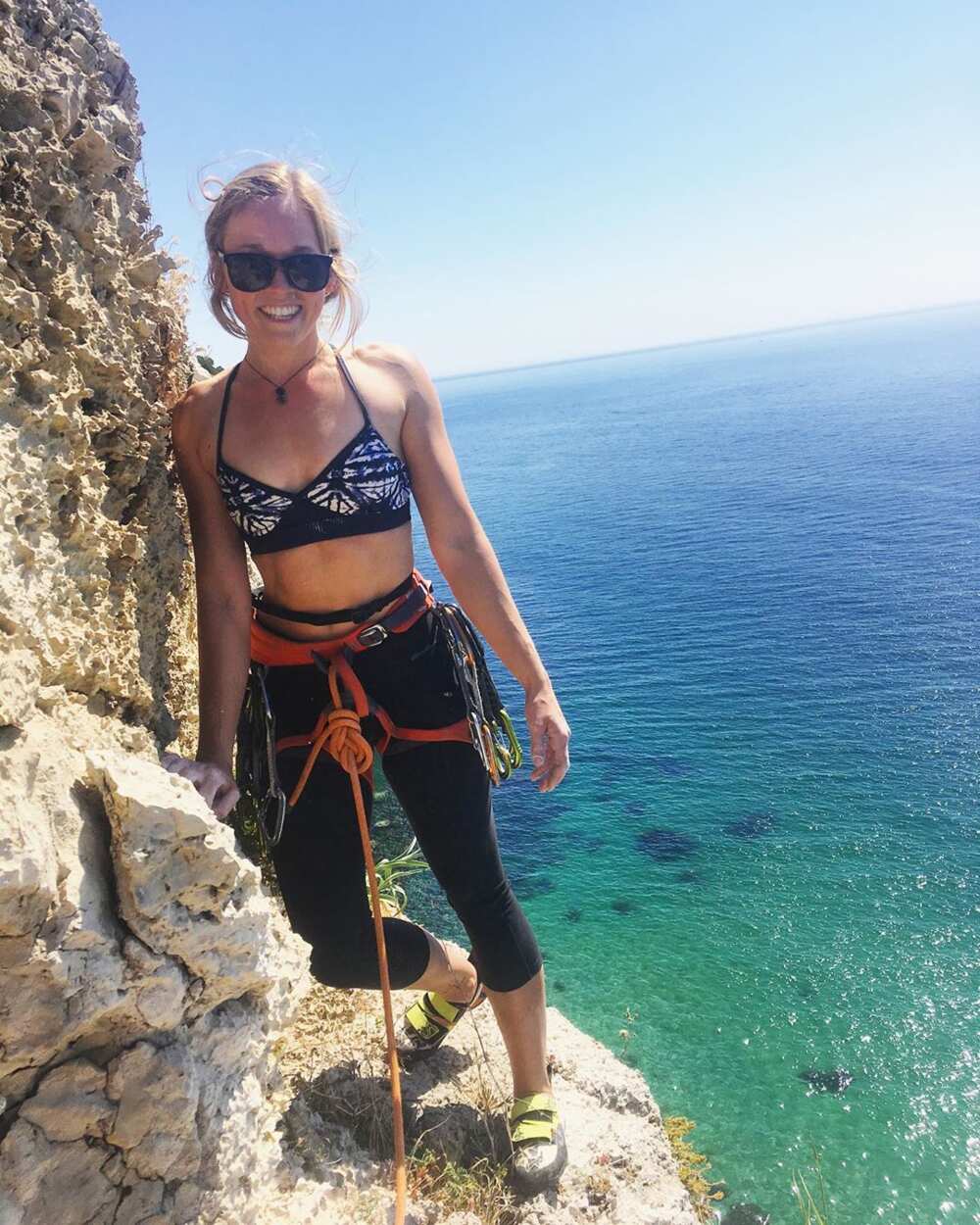 Education
According to her LinkedIn profile, Sanni attended East Chapel Hill High School and graduated in 2010. She also graduated from the University of North Carolina at Chapel Hill in 2014 with a BA in Psychology and Minor in Spanish.
Sanni used to travel independently to Mexico to participate in the Spanish language immersion program at Universidad Internacional. McCandless also earned her personal life coach certification in 2017 from iPEC coaching.
Career
What does Sanni McCandless do? Although she is best known as a life and transition coach and an entrepreneur, the American celebrity has also worked for several organizations.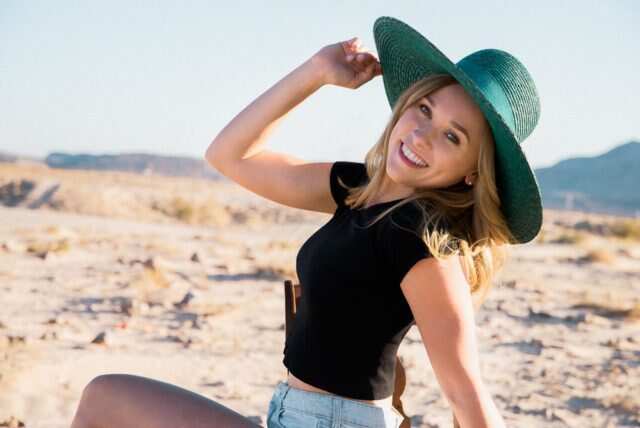 McCandless worked as a nanny for the Duarte family from 2010-2014. Her role included providing personal childcare for infants up to 4 years of age.
She also served as a business manager of Cadence All-Female A Cappella, in Chapel Hill, North Carolina. Sanni worked there for ten months between 2013-2014.
Sanni spent two months in Cordoba, Spain working as a hospitality assistant in WorkAway back in 2014. She then moved to EnergySavvy in August that year as the company's event and marketing coordinator.
She later quit her job at the software company in 2016 and started travelling around the world. It was around that time that she decided to pursue a career as a life coach in Las Vegas, Nevada Area.
Career as a life and transition coach
McCandless earned her personal life coach certification in 2017 from iPEC coaching. In her work as a coach, she has helped many people overcome their doubts and fears in life.
As a mentor and certified coach, Sanni seeks to help people achieve their goals and feel fulfilled in life. She also makes plans with her clients, encourages them and holds them accountable in the end.
The professional life coach believes that anyone can establish where they would like to be in the future. To achieve that, they must work with someone else to tackle things that are holding them back.
Co-founder, Outwild
Besides being a mentor, McCandless is also one of the founders of Outwild. The event series provides people with space and tools they need to excel in life. Her co-founders are her friend, Courtney Sanford, and Jeremy Jensen.
Courtney is a community builder, experience chaser, and kickass event thrower, while Jeremy is an entrepreneur, speaker, and mountain athlete. He is also the creator of Adventurepreneur Playbook Podcast.
Alex Honnold girlfriend Sanni McCandless also runs a blog called Thirty Five Degrees West . In the blog, she writes about her thoughts and adventures in the outdoor industry.
Alex Honnold Sanni McCandless relationship timeline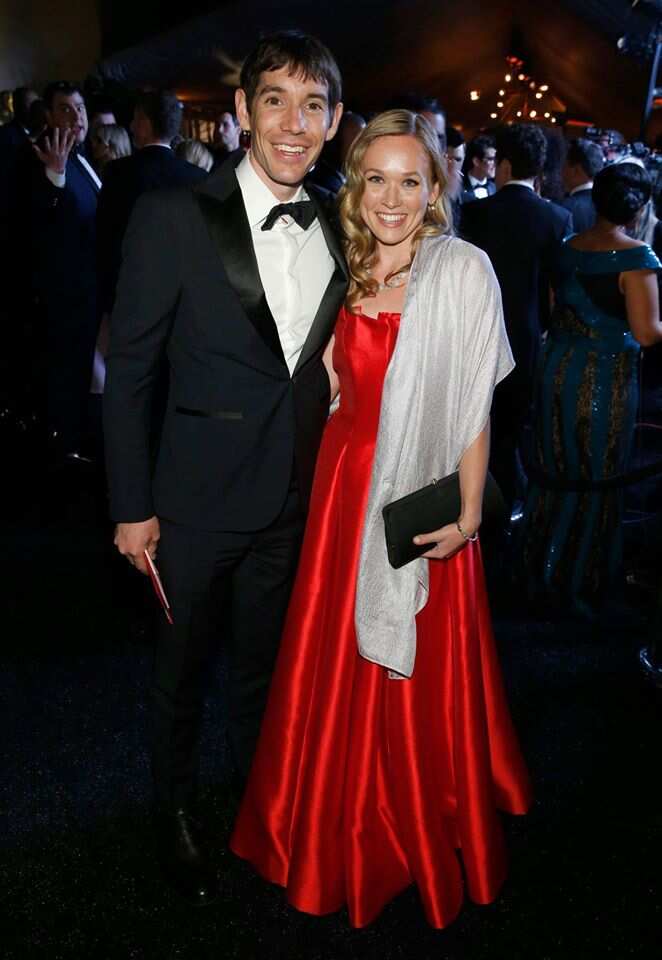 Are Alex Honnold Sanni McCandless married? No, they are not married, but they are engaged.
The couple met for the first time in November of 2015 when Alex was in Seattle to sign copies of his book, titled, Alone on the Wall.
Sanni attended the book signing event with a friend so that she could meet Alex and have their copies signed by the rock climber. After getting the signature, she wrote her phone number down and gave it to Alex before leaving the place.
She gave Honnold her phone contacts after one of his friends approached her, saying that the climber wanted a phone number from a cute girl.
Alex and Sanni met three weeks later in Seattle. The two started dating and even went on a climbing trip in Switzerland.
The life coach later moved in with Alex in his family van and home. Honnold then bought a house in Las Vegas where they spend time together.
Who is Alex Honnold?
He is a 34-year-old California native and athlete who likes to scale skyscrapers, cliffs, and walls. Alex also runs a foundation dedicated to fighting climate change. He grew up in Sacramento, where he used to spend his time having adventures on his bike as a teenager.
The famous climber pursued engineering at the University of Berkeley but dropped out before his senior year. His father died when he was just 19, a year after his parents got divorced.
One of his significant achievements includes climbing 3000 feet in Yosemite without any safety equipment.
Back in September 2018, he was spotted scaling a skyscraper in New Jersey. He reached about a third of the way up the 69-story building without using ropes or safety equipment.
In 2012, he founded the Honnold Foundation. It supports small social and environmental organizations that have concrete and sustainable project goals. According to the climber, he spends around a third of his income on his NGO.
Alex's fracture injury
Rock climbing is undoubtedly one of the riskiest sports in the world. Many participants have died in the process of concurring high cliffs, while others suffer permanent injuries.
Honnold is one of the people who understand the dangers that come with the sport, but who are still willing to take risks. Despite numerous hiking successes, he has also survived a fall before.
Back in 2016, he revealed having suffered a compression fracture of two vertebrae after falling at Index, Washington. A mistake by his belayer nearly cost him his life. Fortunately, he landed on his back a bit. With no helmet at that time, he was lucky to not land on his head.
Free Solo film
The award-winning documentary featured Honnold's historical scaling of Yosemite's 3000 feet high El Capitan wall without a rope. The rock climbing documentary, directed by Jimmy Chin and Elizabeth Chai Vasarhelyi, was released on Dec 13, 2018.
Alex Honnold girlfriend Sanni McCandless also featured in the film. He became the first person ever to climb El Capitan without ropes or safety gear.
Free Solo won the Best Documentary Feature at the 91st Academy Awards and Best Documentary at the Bafta Film Awards. The film also won awards in all seven of the categories it got nominated in at the Creative Emmy Awards in Sept 2019. They are:
Outstanding directing for a documentary/nonfiction program.
Outstanding cinematography
Sound editing.
Sound mixing.
Picture editing.
Music composition.
Best achievement in interactive media
Are Alex Honnold and Sanni McCandless still together?
It seems that Alex and his girlfriend were destined to be together ever since they met and started dating. They enjoy travelling together and supporting one another.
The couple announced their engagement to the public on Instagram in December 2019. The news attracted several comments and compliments from their fans.
The 34-year-old athlete proposed to his girlfriend on Christmas and announced the news on Instagram. He shared a photo of McCandless kissing his cheek, saying that she had agreed to marry him.
The life coach also shared a picture of the two on Instagram and even confirmed accepting her boyfriend's proposal.
Although they are yet to announce a marriage date, Sanni McCandless Alex Honnold love relationship is still strong. It is only a matter of time before they decide to walk down the aisle as husband and wife.
How they rescued a friend
Alex and his girlfriend were among those who saved rock climber Emily Harrington after she fell from El Capitan back in November 2019. Emily shared her photo on Instagram with injuries, including a significant rope burn on her neck.
She thanked fellow climbers Adrian Ballinger, Jon Glassberg, Sanni McCandless and Alex Hannold for rescuing her life.
Harrington is a five-time US sport climbing champion. She free-climbed the Golden Gate route on El Capitan back in 2015.
Sanni McCandless net worth
Sanni has an estimated net worth of $85,000. Her fiance, Alex, has a net worth of $1.5 million. He also owns a house in Las Vegas, Nevada. His Free Solo documentary earned more than $20 million at the box office.
Social media
The life coach is also active on social media. She has over 270,000 followers on Instagram, where she regularly posts about her coaching programs and adventures.
Sanni McCandless is not only a mentor and coach but also a role model for many people. She is a multi-talented woman who is not afraid of taking risks in life.
Source: Legit.ng