More Election Drama As Tinubu Loses Buhari's Katsina to Atiku, Kano Defeat Imminent
The opposition Peoples Democratic Party (PDP) has defeated the ruling All Progressives Congress (APC) in President Muhammadu Buhari's state, Katsina.
Atiku Abubakar, the PDP presidential candidate, defeated his major rival Bola Ahmed Tinubu of APC by polling 489,045 votes across the 34 LGA in the state. Tinubu came second with 482,045 votes in the election held on Saturday.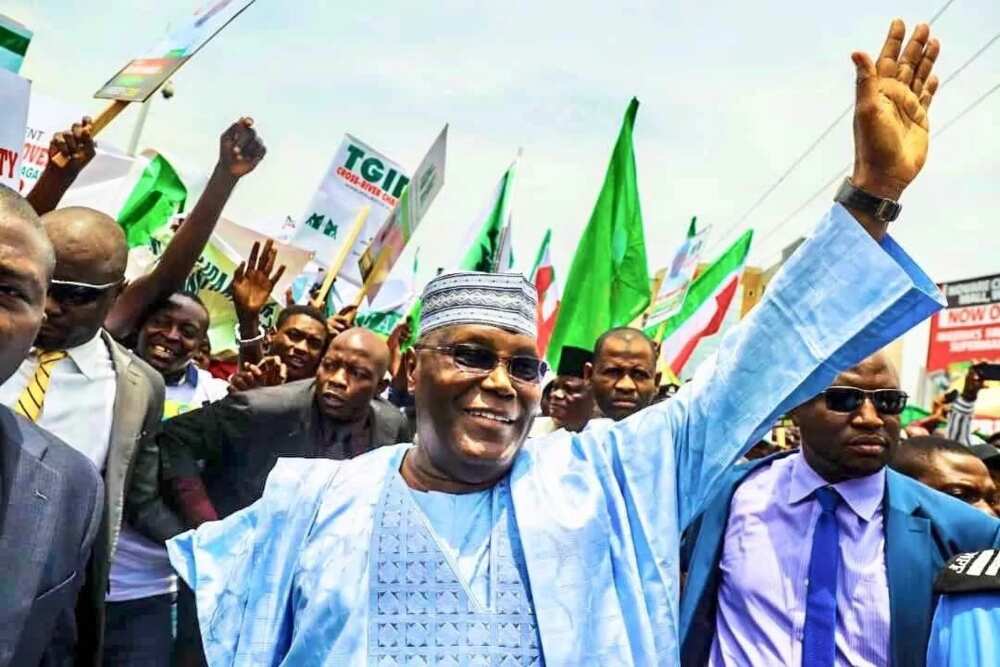 As reported by Daily Trust, Katsina State Presidential Election Returning Officer, Prof. Mu'azu Abubakar Gusau, announced the results early Monday.
The presidential candidate of the New Nigeria People's Party (NNPP), Rabiu Kwankwaso, came a distant third with 69,385 votes and was followed by Peter Obi of the Labour Party who secured 6,376 votes.
Other political parties that scored votes in the presidential election in Katsina state were A 255; AA 523; AAC 234; ADC 1405; ADP 1798; APGA 1391; APM 603; APP 269; BP 327; NRM 1053; PRP 1986; SDP 339; YPP 1029 and ZLP 371.
The state returning officer noted that the presidential election results were cancelled in some polling units in 15 LGAs due to thuggery and over voting, among other reasons.
Meanwhile, in the National Assembly elections in the state, the ruling APC cleared all the three senatorial seats and nine out of the 15 House of Representatives seats leaving the opposition PDP with six reps seats.
Source: Legit.ng