2023 Election: "Go Out and Vote," Biden Charges Nigerians, Backs Buhari on Free, Fair Polls
Joe Biden, the President of the USA, has sent an important message to Nigeria's electorates ahead of the 2023 presidential election
Biden, on Thursday, February 23, urged Nigerians to go out on election day and perform their civic responsibility
Meanwhile, the nation's presidential and National Assembly elections will be held tomorrow, Saturday, February 25
On Thursday, February 23, the President of the United States of America, Joe Biden, sent an essential message to electorates in Nigeria.
Biden called on all eligible Nigerians to go out and vote for their preferred candidates on Saturday, February 25.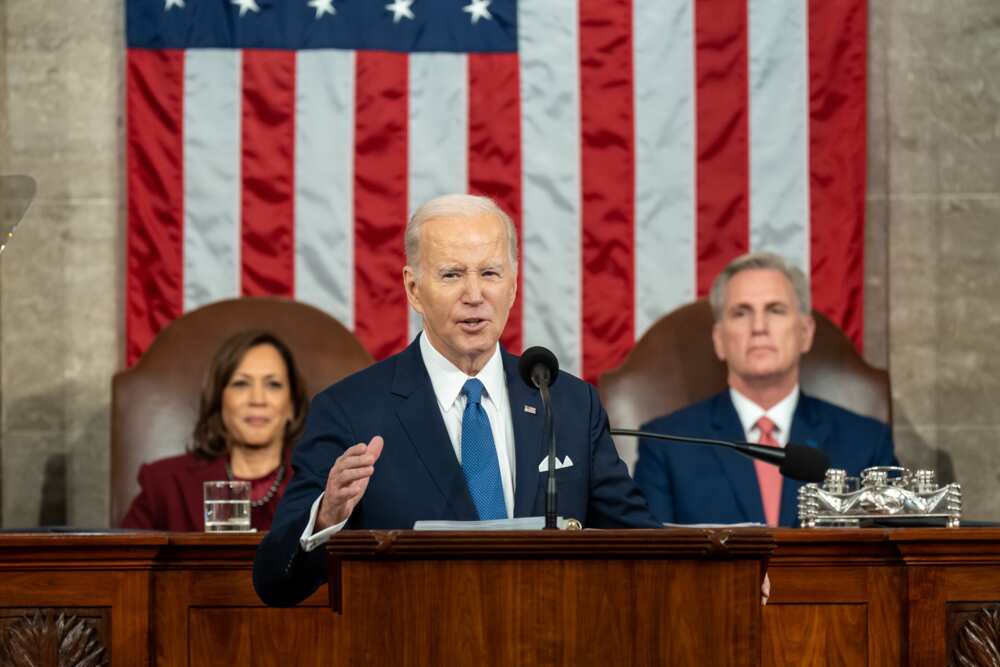 Biden tasks Nigerian youths
Meanwhile, Nigeria's presidential and National Assembly elections will hold tomorrow, Saturday, February 25.
In a statement to Nigerians ahead of the polls, Biden said Nigerians, especially the youths, should make their voice heard, a report by Daily Trust confirmed.
"On election day, I encourage all Nigerians, no matter their religion, region, or ethnicity, to exercise this fundamental freedom and make their voices heard, including young voters, many of whom may be heading to the ballot box for the first time," Biden said.
He assured the U.S. would stand with the Nigerian people as they chart a path toward a more democratic, prosperous, and secure future.
2022 Electoral Act: Malami finally reveals what will determine success of 2023 election
The Electoral Act of 2022, signed by President Muhammadu Buhari in May 2022, has laid the groundwork for free, fair and credible elections on Saturday, February 25 and March 11, 2023.
The Attorney General of the Federation and Minister of Justice, Abubakar Malami, made this assertion at the 67th session of the State House Ministerial Briefing organised at the Aso Rock Villa, Abuja.
Malami's claim comes barely 48 hours before the presidential and National Assembly elections on Saturday, February 25.
INEC release final PVC collection data ahead of 2023 polls
Meanwhile, the Independent National Electoral Commission (INEC) has released the last data for electorates who have collected their permanent voter's cards (PVC) before Saturday, February 25, presidential polls.
According to the statistics released by the electoral body on Thursday, February 23, 93,469,008 persons registered for their PVCs, while 87,209,007 persons, constituting 93.3% of registered voters, collected their PVCs.
This means 87,209,007 will decide the fate of the 18 candidates vying for the presidential seat of power to succeed President Muhammadu Buhari.
Source: Legit.ng