2023 Presidency: "I'll Vote the Structureless Party," Influential Northern Pastor Endorses Peter Obi
The presidential bid of Peter Obi, the Labour Party bannerman, has received a significant boost ahead of Saturday, February 25, presidential polls
Pastor Sarah Omakwu of the Family Worship Centre (FWC) joins the list of influential clerics to endorse the former Anambra state governor
She urged electorates to choose life over death and blessings over curses as they head to the polls
FCT, Abuja - With less than a week to the presidential polls, the senior pastor of Family Worship Centre (FWC) Abuja, Pastor Sarah Omakwu, says her vote will go to the structureless party.
She made this remark on Sunday, February 19, at the closing stages of the first service, at the church's headquarters in Abuja, attended by Legit.ng's regional reporter.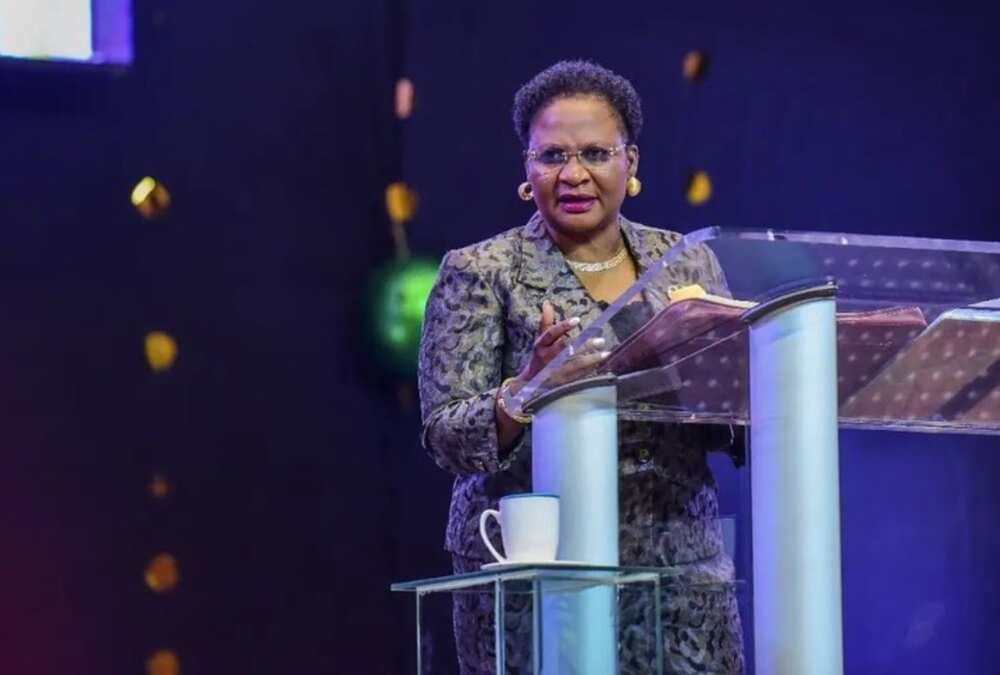 In her remark, she noted that Nigeria is at a cross-road, and the 2023 presidential election remains crucial to the future of Nigeria; as such, Nigerians must choose between "life and death" and "blessings and curses."
She said:
"We have before us life and death, blessings and curses. God says to choose life.
"You have seen the campaign, you have seen and heard the candidates, you have heard about the candidates, you have read about the candidates, you know who the candidates are.
"At this point in the game, it's not going to be about religion, but religion is important because we are a religious people.
"Africans are religious people, Nigerians are a religious people, so religion matters. It has to be for religion because we have voted for religion before, and it didn't help us."
Pastor Omakwu seeks new direction for Nigeria
The influential Christian cleric noted that the 2023 presidential election would be more than a political party; rather, it would be about competence and the candidate who fears God.
"It is not going to be about party because we have voted the two parties. There have been two main parties in Nigeria. We have voted them and we have seen what all of them have done."
Continuing, she noted:
"Leadership is about the fear of God. We have three main candidates, who fear God? Who has lived their lives as if they fear God? Who has been kind to people? Who has the potential to be kind to people?"
2023 Presidency: Bishop Oyedepo Reveals Who Nigerians Should Vote For
Meanwhile, Bishop Davide Oyedepo of the Living Faith Church, aka Winners' Chapel, has urged Nigerians to vote for leaders with capacity and competence.
He made the submission during his Sunday sermon at the Winner Chapel headquarters in Ota, Ogun state.
The influential cleric also kicked against vote-buying while advising electorates to vote wisely.
2023 Polls: Popular Dunamis Pastor Reveals God's Preferred Candidate
Similarly, less than a week before the presidential elections, more prophesies and revelations have begun to emerge over who will become Nigeria's president.
Most recently, the senior pastor of Dunamis, Paul Enenche, in his sermon, revealed "God's ordained presidential candidate".
He disclosed that God's candidate hails from a marginalised region of Nigeria and one with a corrupt-free record.
Source: Legit.ng