Timi Frank Cautions President Buhari, INEC Against Postponing 2023 Elections
Comrade Timi Frank has advised against rumoured plans to shift the forthcoming 2023 elections in Nigeria
The former APC deputy spokesman says any attempt to postpone the forthcoming polls will be resisted by citizens
There have been rumours that the elections may be delayed due to the current fuel and naira scarcity in the country
FCT, Abuja - Former Deputy National Publicity Secretary of the All Progressives Congress (APC), Comrade Timi Frank, on Sunday, February 5, advised President Muhammadu Buhari not to contemplate or accept any recommendation to shift the forthcoming 2023 elections.
Frank made the plea while interacting with some journalists, including a Legit.ng reporter, in Abuja.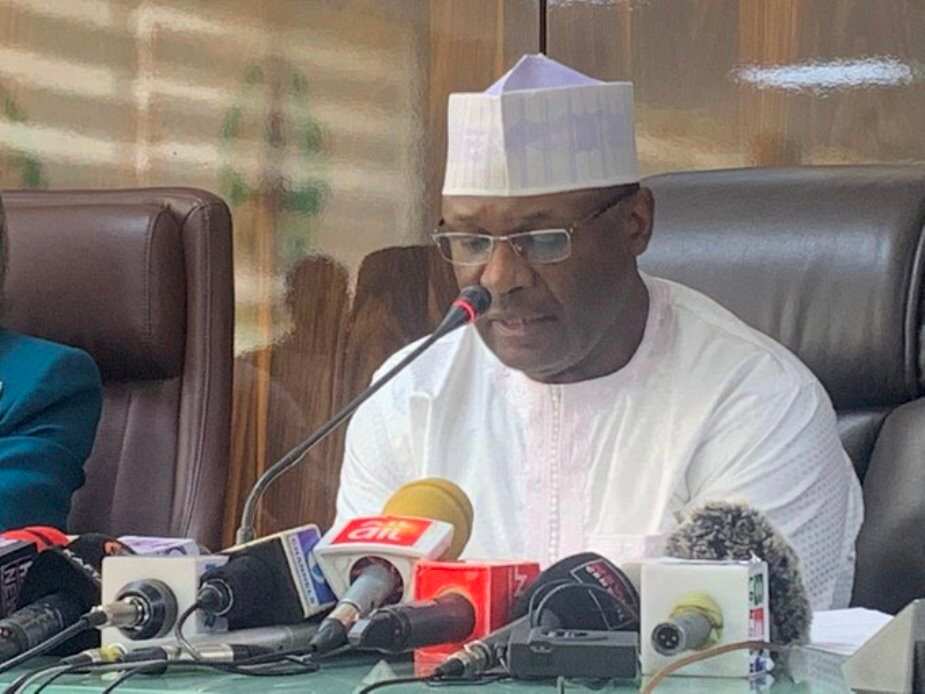 He also called on the Independent National Electoral Commission (INEC) not to add to the current harrowing experience of Nigerians by shifting the polls.
He said the call became necessary following alleged efforts by the APC to have the elections postponed because of imminent failure staring as the elections approaches.
Comrade Frank accused the ruling party and its presidential candidate, Asiwaju Bola Ahmed Tinubu, of mobilising some sections of the media and Civil Society Organizations to call for the postponement of the presidential elections using the excuse of fuel and naira scarcity.
The Bayelsa-born politician called on Buhari not to succumb to the demands to shift the polls, while advising the president to keep to his promise to conduct a free, fair, credible and transparent polls.
His words:
"Buhari has promised Nigerians and the world to bequeath free, fair and credible as his legacy. He must not allow the APC governors and Tinubu to sway him to do otherwise.
"Nigerians are ready to go to the polls to correct the evil policies of an uncaring administration as Tinubu has confirmed in order to free themselves from hardship deliberately inflicted on them through clueless leadership.
"This is a better time to hold this election to enable Nigerians to choose whether to remain in Egypt with APC's Pharaoh or to cross over to the promised land with the Peoples Democratic Party (PDP)."
He called on INEC to resist any overtures to postpone the elections, stressing that any attempt to delay the elections would be resisted by Nigerians.
2023 polls: "Publish list of invalidated voters", Yiaga Africa tells INEC
Meanwhile, foremost electoral observation group, Yiaga Africa has called on INEC to publish the list of the two million invalidated voters.
In October 2022 the commission announced that it has delisted over two million registrants following the conclusion of the Continuous Voters Registration.
Yiaga Africa's executive director, Samson Itodo stated that there is a need to notify the affected registrants to save them the trouble of queuing up for PVC.
Elections: Huge number of registered young voters in Nigeria remarkable, says Wilson
On his part, Damon Wilson, president and chief executive officer of the National Endowment for Democracy, says Nigeria's large number of registered young voters ahead of the forthcoming general elections is remarkable.
Wilson made the comment while chatting with a Legit.ng reporter and other journalists at a recent meeting in Abuja.
He added that the fact the forthcoming presidential election is unpredictable makes it even more exciting.
Source: Legit.ng