2023 Election: "APC Means Well for Nigerians", Says Buratai
Ahead of the 2023 polls, Nigerians have been urged to pitch their tents with the All Progressive Congress (APC)
This appeal was made by the former chief of army staff turned politician, Tukur Yusufu Buratai
In a recent interview, he revealed that the APC is the pathway to achieving the Nigerian dream and goals
With less than three weeks to the presidential polls, Nigerians have been urged to re-evaluate the All Progressive Congress (APC) and give them a chance at polls.
Ex-army chief, Tukur Buratai made this submission in a recent interview whose excerpts were made available to Legit.ng.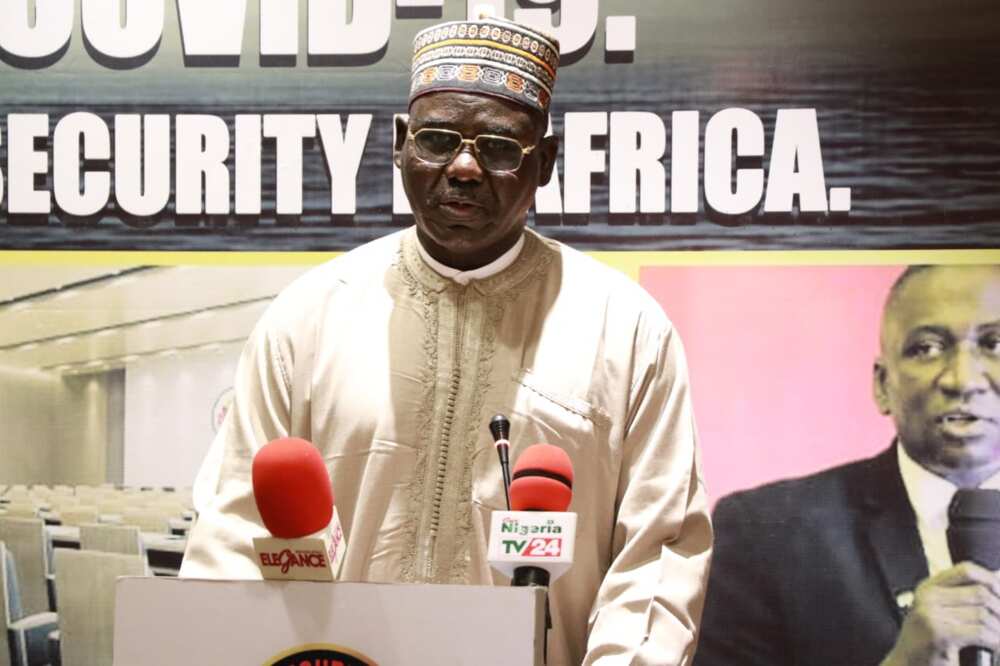 According to Buratai, the APC means well for Nigerians and remains the only party that can salvage Nigerians from its long-aged predicaments.
Buratai who is now a chieftain of the APC said he has the ideals that the APC can safeguard.
He said:
"I am now a democrat and an APC member. I have ideas and ideals that the APC can safeguard. I also believe that the party means well for Nigeria, and also stands a better chance of winning the presidential elections. "
2023 polls: Tinubu remains Nigeria's best option - Buratai
When asked about the candidacy of Bola Ahmed Tinubu as the presidential candidate of the APC, he revealed that works are already underway to secure the victory of the former Lagos state governor at polls come Saturday, February 25.
He appealed to Nigerians to rally around the APC stalwart as he remains the best and most experienced candidate for Nigeria's number one administrative seat.
Buratai said:
"We are working round the clock to ensure that Asiwaju Bola Tinubu wins the election. I encourage you to vote for your choice, but if you want to hear my opinion, I would say vote for the APC."
2023: Nigerians must shun violence at polls - Buratai
Furthermore, the ex-diplomat urged electorates and well-meaning Nigerians to shun violence during the general elections.
He also urged that people should not be allowed to be used as a tool of violence rather they should stand their ground and protect their votes while exercising their civic responsibility on election day.
Buratai said:
"My advice to Nigerians is to shun violence and disassociate themselves from any politician who wants to use violence to disrupt the system. Let's allow the process to work as it should. The foundation laid since 2015 by President Muhammadu Buhari must be carried on."
Insecurity: How Boko Haram was defeated in northeast, ex-army chief reveals
Meanwhile, over a decade and more, the history of northeast Nigeria has been tied to insurgency and war
However, that label is long gone according to the former chief of army staff, Tukur Yusufu Buratai
The former army chief in a recent interview revealed that the war against insurgents in the northeast was won due to the cooperation of indigenes
Source: Legit.ng