Atiku Reacts to Tinubu's Claim That He Sold Off Government Properties as Vice President
Atiku Abubakar and Bola Tinubu have continued their verbal war few weeks to Nigeria's presidential election
Tinubu, APC presidential candidate, recently bashed Atiku, saying he plans to acquire government properties if elected president
Atiku, PDP presidential candidate has responded, alleging that Tinubu has turned Lagos, a state he governed in the past, as his personal fiefdom
FCT, Abuja - The presidential candidate of the Peoples Democratic Party, Atiku Abubakar, has reacted to the comment of his All Progressives Congress (APC) counterpart, Bola Ahmed Tinubu, who accused him of selling government properties as a sitting vice president.
Tinubu also stated that Atiku plans to acquire federal government properties across the country if he becomes president.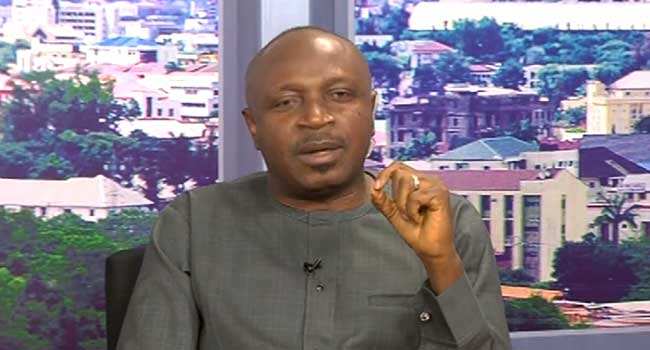 Addressing journalists in Abuja including a Legit.ng correspondent, Atiku's special assistant on public communication, Phrank Shaibu, said Lagos state where Tinubu has been ruling directly and indirectly since 1999 has become his personal fiefdom and property.
According to Shaibu, Tinubu had become stupendously wealthy by taking over critical government properties in Lagos after saying he returned to Nigeria without anything in an interview 10 years ago.
Shaibu further stated that Tinubu became the first governor in history to sign an obnoxious pension law that guaranteed lifetime benefits for himself and his family.
He said:
"What Tinubu has done in Lagos is state capture. He appropriated everything to himself including but not limited to cemeteries. He has pocketed the sources of the state and that is why he claims to be wealthier than Osun state.
"While in office, he allocated to himself the former Strabag yard beside the Lagos State Secretariat at Alausa, Ikeja. It has now been converted to the Ikeja City Mall.
"If Tinubu becomes President, he will take ownership of the federal secretariat, Ikoyi; the Tafawa Balewa Square and every other federal property in Ikoyi to the detriment of Nigeria.
"Already, his wife is a senator, his daughter is market woman leader and she extorts levies from traders across the state. His sister-in-law is a commissioner; his son enjoys advertisement monopoly in Lagos.
"His godson, MC Oluomo, is the transport kingpin who extorts billions of naira monthly from bus drivers. If Tinubu takes over as president, the entire country will become the property of his family. Nigerians will become second class citizens in their own country."
Ex-PDP chairman, Nwodo says Atiku will restructure Nigeria within six months
Meanwhile, Okwesilieze Nwodo, a former national chairman of the PDP has assured Nigerians that Atiku will restructure the country within six months of his administration, if elected.
Nwodo, a former governor of Enugu state and who is the Deputy Director, Research and Strategy of the Atiku-Okowa Presidential Campaign Council, made the comment while representing Atiku at an event in the Federal Capital Territory, Abuja on Friday, February 4.
He said the five-point agenda in the policy document of the former vice president would serve as a rally point for the recovery of the country as there was over-dependence on the federal government.
PDP New Generation kicks off grassroot 'mop up campaign' ahead of 2023 elections
On its part, the PDP New Generation says it will commence a 20-day nationwide grass-root mobilization and awareness exercise tagged mop-up campaign to canvass votes for Atiku.
The initiative is aimed at creating more awareness and mobilize voters ahead of the 2023 presidential election.
Spokesperson of the PDP New Generation, Dare Akinniyi, on behalf of the director general of the group, Audu Mahmood, said the exercise will be carried out simultaneously across the country.
Source: Legit.ng