Tinubu Setting Up Militia to Disrupt 2023 Elections? Last-minute Allegation Hits APC, Photo Emerges
Bola Tinubu has been accused of raising a militia to instigate violence during the forthcoming elections
The accusation is coming from the PDP which alleged on Monday, January 16, that the name of the militia is Jagaban Army
According to the PDP, the APC's presidential candidate is all out to take power by force during the general elections
The Peoples Democratic Party (PDP) has alleged that the All Progressives Congress (APC) and its presidential candidate, Bola Tinubu, are making efforts to disrupt the general elections.
In a statement released on Facebook on Monday, January 16, the PDP claimed that Tinubu has established a dangerous militia code-named 'Jagaban Army' with which he will unleash violence on innocent Nigerians during the polls.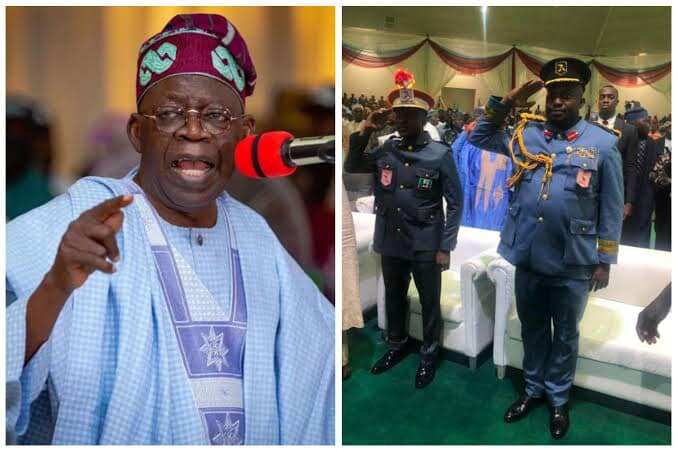 The opposition party claimed that by establishing a militia and draping them with military uniforms, the APC and Asiwaju Tinubu have declared war on Nigerians and openly dared the Nigerian military apparently with the aim to undermine national security architecture and sovereignty as a nation.
As the PDP sees it, the formation of this dangerous militia is in compliance with the directive of Tinubu in London to members of the APC to take power by all means.
The party added that in Tinubu's directive contained in a leaked video, he charged his followers that "political power is not going to be served in a restaurant, it is not served a la carte. It is what we are doing; It is being determined; you do it at all cost; fight for it, grab it, snach it and run with it".
It added that there are already apprehensions in the public space that the APC has been recruiting, training, and arming thugs and terrorist elements in secret locations across the country and stockpiling ammunition for the harassment maiming, and killing of Nigerians before, during, and after the 2023 general elections.
The PDP, therefore, is calling on President Muhammadu Buhari to take immediate steps to ensure Tinubu and the APC do not derail the country's democracy.
It also charged the security agencies to take immediate action to invite Tinubu for questioning as well as arrest the APC youth leader, Dayo Israel, and other APC leaders involved in what has been described as a threat to public safety.
2023 election: Fresh trouble for Tinubu as PDP reveals what Nigerians have discovered about APC
The Peoples Democratic Party (PDP) presidential campaign organisation had alleged that the All Progressives Congress (APC)-led administration had been taking Nigerians on a journey they don't know.
The new comment by the camp of Atiku Abubakar, the PDP presidential candidate, is a threat to Bola Tinubu of APC's chances in the 2023 presidential election.
Kola Ologbondiyan, the spokesperson of the PDP PCC made the comment on Wednesday morning, December 28.
Source: Legit.ng