2023: Tinubu's Doctor Advises Him to Drop Presidential Race? Jagaban's Ally Speaks
A southerner, Maxwell Nwadike, has claimed that there is pressure on Bola Tinubu to drop his presidential ambition
Nwadike in a tweet on Thursday, August 25, alleged that the pressure is mainly from Tinubu's doctor in France who is concerned about his health
However, Nwadike's claim has been debunked and described as lies and fake news by Joe Igbokwe, one of the former Lagos governor's allies
Joe Igbokwe, one of Asiwaju Bola Ahmed Tinubu's trusted allies, has reacted to a claim by one Maxwell Nwadike that the personal doctor of APC presidential candidate has advised him to step down from the 2023 race.
According to Nwadike in a tweet on Thursday, August 25, the alleged advice from the doctor was based on Tinubu's current health condition.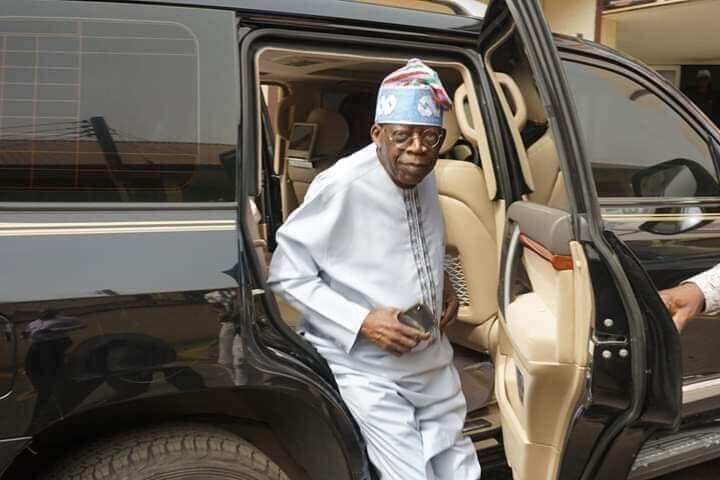 Speaking on the claim, Igbokwe in a Facebook post on Friday, August 26, described it as fake news and a blatant lie.
Igbokwe made it clear that "Blatant lies, Fake News, false propaganda, name-calling, abuse, etc cannot help anybody to win the 2023 presidential elections."
On the contrary, he noted that "Only track records of achievements, experience, knowledge, network, deep local, National and international connections, massive followers, bridges and friendships you have built over the years are the benchmarks."
Igbokwe ended his post by stating that "Asiwaju has been working and preparing for the exalted office even before 1993..."
Tinubu's "In-law" peveals APC candidate's alleged age, gives reasons why Nigerians should not vote for him
Meanwhile, Tee Mac Omatshola Iseli, a flutist and former president of the Performing Musicians Association of Nigeria (PMAN), had warned Nigerians against voting for Asiwaju Bola Ahmed Tinubu, the All Progressives Congress (APC) presidential candidate in the 2023 elections.
Tee Mac, who claimed to be an in-law to Tinubu, said the APC flag bearer was older than he claimed and therefore unfit to run the country.
He also alleged that the former Lagos governor's total existence was too shrouded in secrecy to be given the job of leading Nigeria.
According to him, Tinubu is 86, not 70 years old.
Source: Legit.ng