Flashback: What Ayu Promised to Do If PDP Produces a Northern Presidential Candidate
Amid the lingering crisis in the PDP, the party's national chairman, Iyorchia Ayu has vowed not to resign his position
A section of the PDP stakeholders led by Governor Wike reportedly want Ayu removed on the grounds that he and Atiku, the party's flag bearer are from the same region: north
To avoid a situation where both PDP chairman and the flag bearer will be from the same region, Ayu had in 2021 promised to resign if his party produced a northern presidential candidate
FCT, Abuja - On Monday, August 15, the Peoples Democratic Party (PDP)'s national chairman, Iyorchia Ayu, denied the reports that he has resigned his position.
Ayu said he has not resigned and does not have a plan to vacate his position in the near future.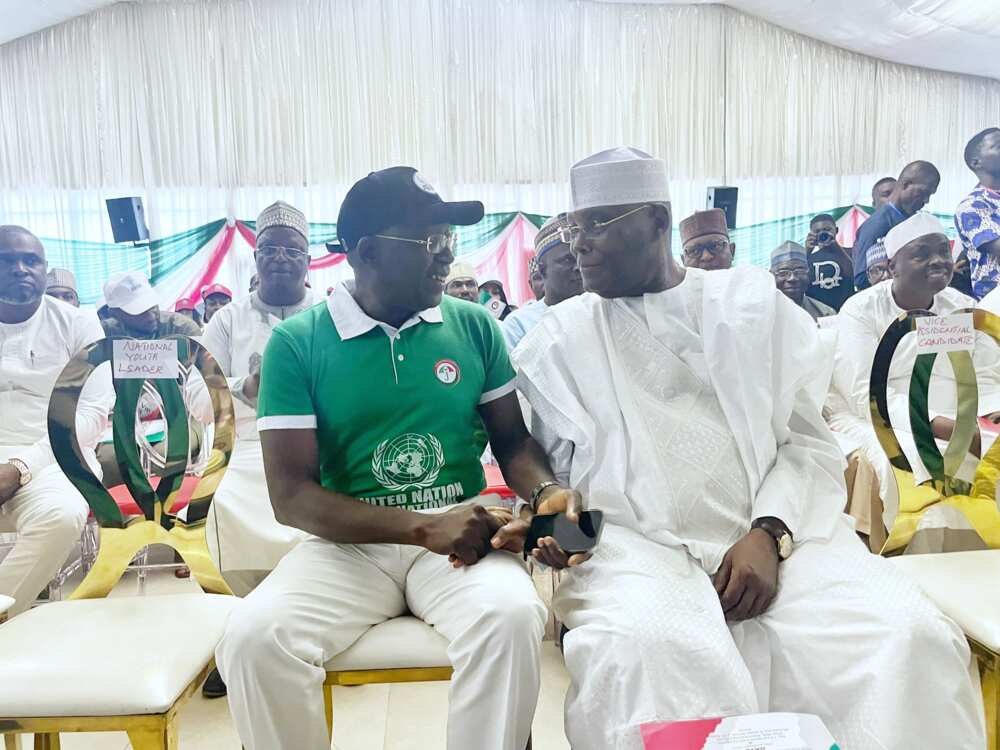 He made the statement amid the crisis rocking the lead opposition party ahead of the 2023 presidential election.
There have been calls for Ayu to resign after former Vice President Atiku Abubakar emerged as the presidential candidate of the PDP.
The agitation which is reportedly being championed by Governor Nyesom Wike and his loyalists is predicated on the grounds that the party's presidential candidate and the national chairman cannot be from the same region.
Both Atiku and Ayu are northerners from Benue and Adamawa respectively.
While Wike's camp reportedly demands Ayu's resignation as part of the condition to back Atiku, the PDP chairman has also insisted he would not vacate his seat.
What Ayu said before his official election as PDP chairman in 2021
Meanwhile, Ayu's current stand is contrary to the promise he made in October 2021, during the lead-up to the party's convention.
In a chat with Arise TV at that time, Ayu pledged to "step down after a presidential candidate emerges and happens to be in the north".
He added that he was willing to "do everything to promote the interest and image of my party."
His words:
"Luckily, party positions, we have agreed are not tied to executive and legislative positions. However, I am a very very democratic person. I will do everything to protect and promote the interest of my party.
"If the PDP says I should step down after a presidential candidate emerges and happens to be in the north, I will be very glad to do so because what we want is to take over the government and run the government in the interest of Nigerians. So, I will sacrifice anything to ensure that my party wins."
2023 elects: Governor Wike says PDP is treading the path of self-destruction
Meanwhile, Governor Wike has fired a crucial warning to the PDP ahead of the crucial 2023 general elections.
The Rivers state governor told the party that it is treading the path of self-destruction if it continues with its current disparities ravaging the togetherness of the party.
He made this statement on Tuesday, August 16, at the launching of the new VIP lounge constructed at the Port Harcourt International Airport by his administration.
Source: Legit.ng