N100m Nomination Form: PDP Raises Alarm, Accuses APC of Stealing Government Funds for Elections
Nigeria's federal government under Buhari's leadership has been accused of allowing the alleged mass looting of public funds
The allegation was leveled by the Peoples Democratic Party (PDP) over sales of presidential forms by the APC
According to PDP, the looting is to corruptly create a war chest for the APC to intimidate Nigerians and muscle the 2023 general elections
The Peoples Democratic Party (PDP) has raised allegations against the federal government. Specifically, the opposition party accused the Muhammadu Buhari Presidency of allowing the alleged mass looting of public funds.
PDP claimed that this looting is to corruptly create a war chest for the APC to intimidate Nigerians and muscle the 2023 general elections. The PDP disclosed this in a statement.
It said that the All Progressives Congress is diverting public funds meant for development purposes and salaries of workers to its coffers by orchestrating the purchase of its presidential nomination form by all manner of persons at an excessive N100 million to warehouse sleaze funds for the elections, Channels TV reports.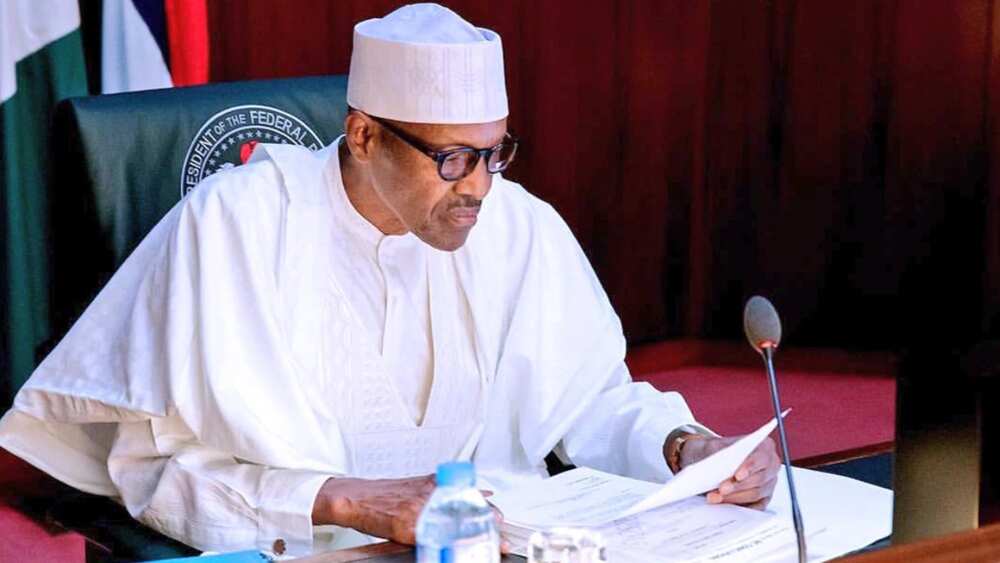 The statement signed by PDP Spokesman, Hon. Debo Ologunagba, the party has information on how public funds are being withdrawn from ministries, agencies, and parastatals of government and diverted to people who have no verifiable means of livelihood to purchase APC's Presidential Nomination and Expression of Interest forms for individuals without any electoral value and who cannot even win local government elections.
The statement read in part:
"We have intelligence on how public funds are pulled out of government Agencies in a surreptitious design perfected by an APC leader in connivance with certain individuals in positions of authority close to top persons in the Central Bank of Nigeria (CBN).
"Nigerians will recall that the PDP had earlier alerted on how the CBN under Mr. Godwin Emefiele as CBN Governor has been turned into the finance department of the APC where APC leaders fraudulently access public funds through nebulous subsidies, shady intervention programmes, and discriminatory exchange policies which perpetuate illegal arbitrage system
"The rejected APC has resorted to this underhand method to corruptly rake in billions of naira from the public treasury without consideration for the welfare of Nigerians."
2023: Fear grips APC, PDP as INEC gives final verdict on presidential, governorship primaries
Meanwhile, on Wednesday, May 11, the Resident Electoral Commissioner (REC) of the Independent National Electoral Commission (INEC), in Delta state, Mr Monday Udoh-Tom, said the commission would not accept the outcome of primary elections conducted by any political party after June 3, 2023.
The commission said it will not accept the outcome of such primaries, noting that provisions of the 2022 Electoral Act would be observed to the letter in the prosecution of the 2023 general elections.
Udoh-Tom at a one-day Media/Civil Societies Organisations, CSOs, roundtable on the 2022 Electoral Act organised by the commission in collaboration with Transition Monitoring Group, (TMG), and Delta State Civil Society Forum (DENGOF) at its headquarters in Asaba, Delta state, said the resolve to keep to the 2022 Electoral Act, "once again sign-posts the commitment to bring some measure of certainty and sanity into the nation's electoral calendar."
Source: Legit.ng