Breaking: APC Fixes Cost Of Presidential, Governorship Forms
The APC has fixed its nomination form for presidential aspirants at the whopping sum of N100 million
Governorship aspirants will get their forms at N50 million, according to the leadership of the party in a meeting on Wednesday, April 20
House of Representatives forms go for N10 million, while Senate forms will be sold for N20 million
Abuja - The All Progressives Congress (APC) has pegged the amount for its presidential form at the cost of 100 million.
The expression of interest form was fixed at N30 million, while the nomination form will go for N70 million.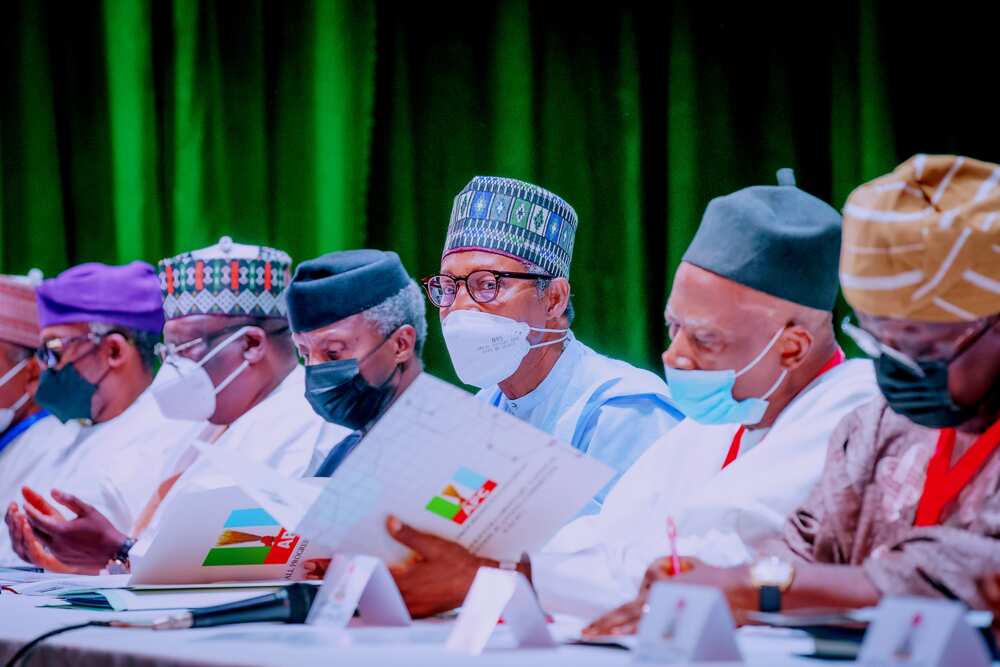 This was part of the decision reached during the National Executive Council (NEC) meeting held on Wednesday, April 20, in Abuja, Nigerian Tribune reports.
The sale of forms of the ruling party will commence on April 22, 2022.
Moreover, in a statement seen by Sahara Reporters, the APC fixed the cost of the governorship form at N50 million.
The statement read:
"State House Of Assembly Goes For 2 Million Naira. House Of Representatives Goes For 10 Million Naira. Senate Goes For 20 Million Naira. Governorship Goes For 50 Million Naira and Presidency Goes For 100 Million Naira."
2023: APC NEC transfers powers to National Working Committee for next 90 days, gives reason
Emerging reports had confirmed that the National Working Committee (NWC) of the APC would take over the responsibilities of the party's NEC.
The transfer of power would see the NWC be in charge for the next three months.
As gathered by Legit.ng, the motion for the transference of power was moved by Senate President and seconded by the Speaker of the House of Representatives, Femi Gbajabiamila during an emergency meeting on Wednesday, April 20.
Further reports gathered that President Muhammadu Buhari is presiding over the 11th meeting of the NEC alongside Vice President Yemi Osinbajo and other prominent party members.
Speaking at the meeting, the Senate President, Farouk Lawan reflected on the incessant insecurity crisis in the country.
Lawan who spoke with confidence and assurance said security challenges will be doused before President Buhari close the curtains on his administration.
The national chairman of the party, Abdullahi Adamu who was present at the meeting stated the meeting between NEC and NWC was set up to mend bad blood between aggrieved members ahead of the presidential poll in 2023.
Source: Legit.ng