BREAKING: Supreme Court Gives Final Verdict on INEC's De-registration of 22 Political Parties
Nigeria's electoral body, INEC, has emerged victorious in a legal battle imitated by 22 political parties in the country
The parties took INEC to court for de-registering them and had a temporary victory at the Court of Appeal
However, Justice Ejembi Eko of the Supreme Court voided and set aside the judgment of the Court of Appeal and highlighted the reason behind his verdict
FCT, Abuja - The Supreme Court on Friday, March 25, upheld the de-registration of 22 political parties by the Independent National Electoral Commission (INEC).
Leadership reported that the 22 parties were among the 74 de-registered in 2020 by INEC following their poor performances in elections.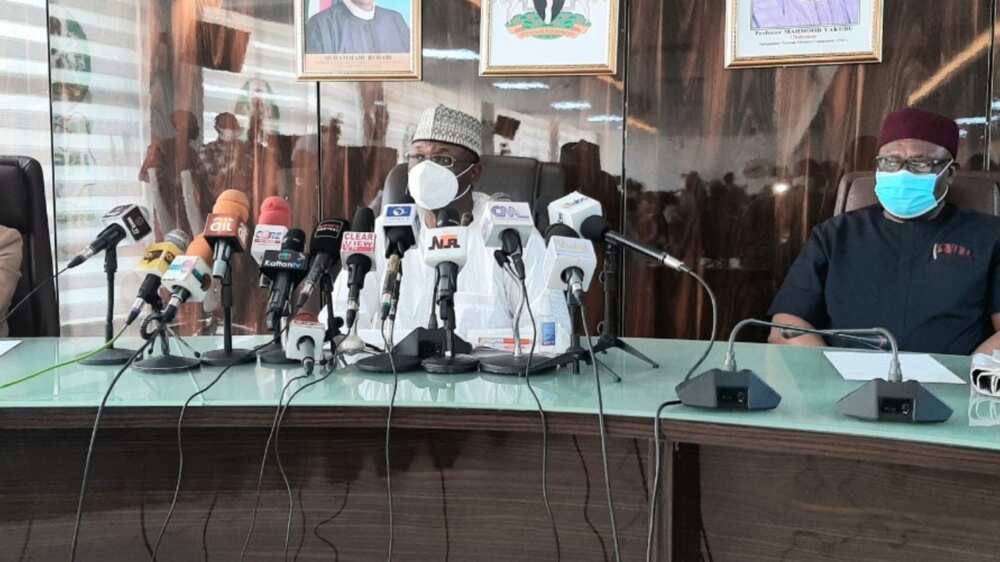 Legit.ng gathers that the Supreme Court justice, Ejembi Eko, voided and set aside a judgment of the Court of Appeal which had nullified the de-registration of the parties by INEC.
INEC's appeal is meritorious, Supreme Court rules
Justice Eko held that the Court Appeal on its own raised the issue of lack of fair hearing in favour of the 22 scrapped parties and arrived at a conclusion without hearing from other parties in the matter.
He ruled:
"This appeal by INEC is meritorious and is hereby allowed. The decision of the court below is set aside."
The apex court held that the Court of Appeal took out the issue of fair hearing out of the contemplations of the notice of appeal filed by the political parties but refused to do the needful in order to be fair to others in the matter.
Justice Eko said the action of the Court of Appeal in proceeding to give judgment in such a situation violates the pillar of the same fair hearing and as such, its findings and conclusion cannot stand, Daily Trust also reported.
He said:
"It is not the basic function of any court to raise a fundamental issue suo motu (on its own) and come to the conclusion without being addressed by parties in the matter. Such action runs foul of the pillar of the fair hearing itself."
100 groups apply for registration as political parties between 2019/2021 - INEC
Earlier, Legit.ng reported that INEC said no fewer than 107 groups approached it for registration as political parties.
The development came less than two years after the electoral body deregistered 74 political parties due to their poor performance in the 2019 general elections.
Responding to a Freedom of Information request INEC said between 2019 and December 14, 2021, about 107 political associations had applied for registration.
Source: Legit.ng