What Happens to Buhari's Reputation if He Doesn't Sign Electoral Bill? Nothing, Femi Adesina Claims
President Muhammadu Buhari's position as a democrat won't change irrespective of his decision on electoral bill
According to Femi Adesina, the ruling All Progressives Party (APC) has been losing elections unlike past presidents
Recall that there have been speculations that the president may not sign the the electoral act amendment bill
President Muhammadu Buhari will always be regarded as a true democrat even if he does not assent to the electoral bill according to presidential spokesperson, Femi Adesina, The Cable Newspaper reports.
On November 19, Buhari received the electoral act amendment bill from the national assembly for his assent but he is yet to assent it.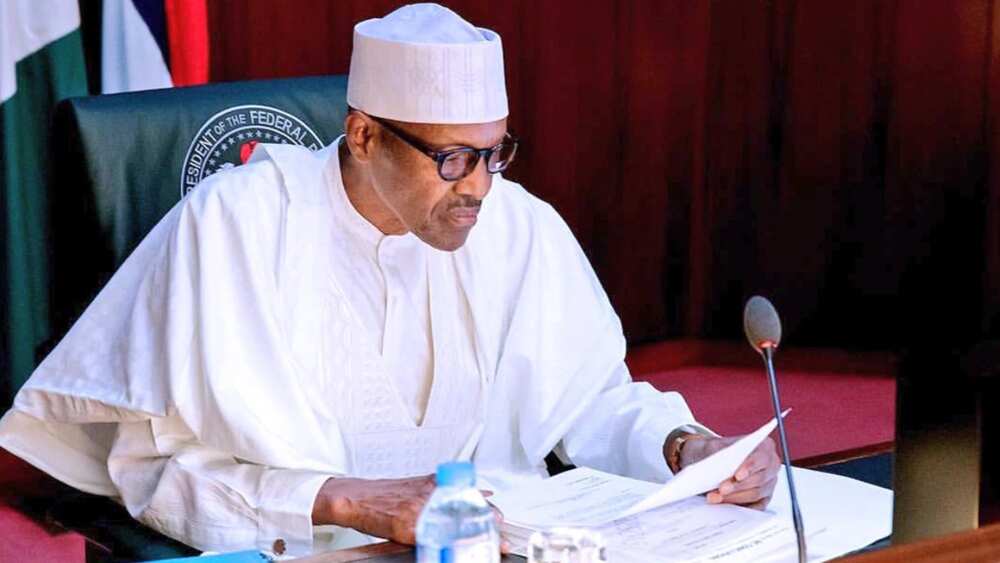 This has led to speculations that the president may not sign the bill because of the inclusion of the direct mode of primary for political parties.
Adesina who disclosed this in an interview with Channels Television, said Buhari has already created a reputation of "clean elections" for himself whether he signs the electoral bill or not.
PAY ATTENTION: Install our latest app for Android, read best news on Nigeria's #1 news app
He said:
"In terms of his image for democratic value, that image is made already. It is almost cast in concrete. You will find that one election after the other has been better under President Buhari," he said.
"Under President Buhari, the governing party has lost — states, legislative seats and so many elections. It didn't use to be. It used to be that whichever party was in power won all elections before by hook or crook; not under President Buhari.
"So, his reputation as somebody who wants to leave clean elections for Nigeria has already been made whether the electoral act is signed or not. It doesn't distract from that reputation."
Electoral Act Amendment Bill: INEC speaks on Buhari's letter
Legit.ng previously reported that as the 30 days required for the president to either assent to or communicate to the National Assembly his views and comments about the Electoral Act Amendment Bill draws near, the Independent National Electoral Commission (INEC) has reacted to the letter sent to the commission by Buhari.
INEC in its response said, constitutionally and legally, the commission is the end-user of the electoral legal framework under contention.
Festus Okoye, INEC chairman of the information and voter education committee, said it is strategic and fundamental to seek advice from the commission and other stakeholders like the president had done in his letter.
Governor reacts to Electoral Act Amendment Bill, says governors not scared of direct primaries
Meanwhile, Legit.ng had earlier reported that the governor of Kogi state, Yahaya Bello, on Wednesday, November 10, reacted to the harmonisation of the Electoral Act Amendment Bill by members of the National Assembly.
He said claims that some governors are set to determine the political stance of some lawmakers is false.
Bello went on to note that he believes that no governor issues their tickets to members of the National Assembly as widely reported.
Noting that he does not believe that any governor in Nigeria is scared of their parties conducting direct primaries, Bello said decisions at the high level of governance cannot be taken on impulse.
Source: Legit.ng