Senate Sends Buhari Important Advice Over Navy's Largest Ship
Nigerian Navy's largest ship might soon be getting a facelift following Senate's recent advice to the president
The Senate during its plenary decried the decadence and rot going on with NNS ARADU since its joining the Navy
According to the Senate, should the president resuscitate the ship, the nation's national security, and safety would be improved
President Muhammadu Buhari has been advised to take over the NNS ARADU, the Nigerian Navy's largest ship.
The call was made by the lawmakers of the Nigerian Senate on Wednesday, December 1, during the plenary.
Daily Trust reports that in a motion raised by Senator Thompson Sekibo and 14 other lawmakers, the Senate said it is important for the president to take charge and resuscitate the Navy fleet.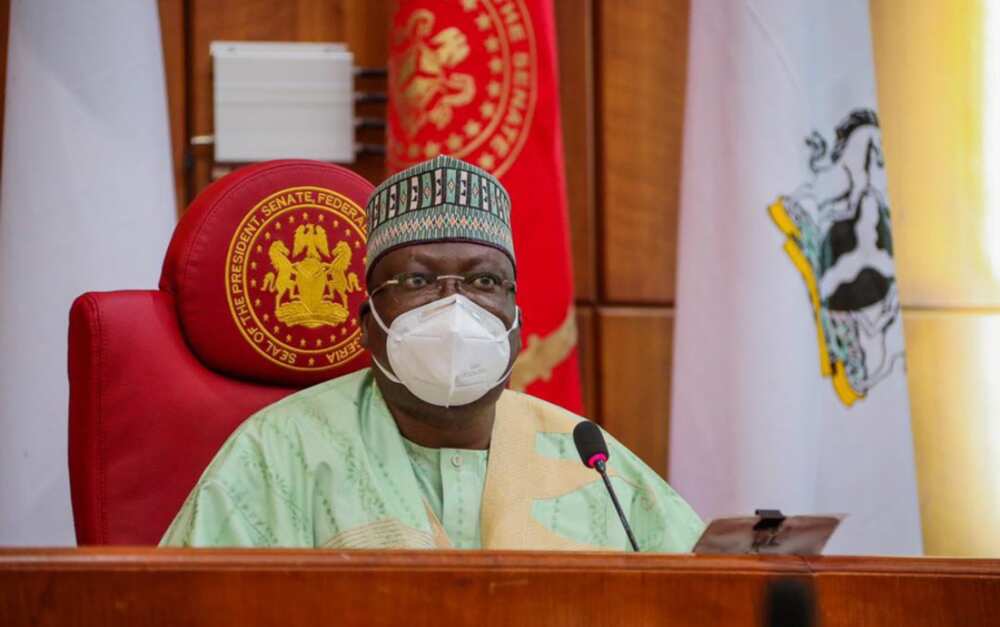 The lawmakers noting that the general-purpose frigate with a length of 125.6 metres, was commissioned in 1982, said resuscitating the felt would gulp about N82 billion.
Leadership also reports that the lawmakers said the repairs of the ship became necessary for national security, safety and pride for the nation.
Speaking on the motion, Sekibo said since the NNS ARADU entered Nigerian Navy service, it has taken part in major naval exercises.
He added that NNS ARADU has been involved in fleet reviews and diplomatic cruises and played a prominent part in 'Operation Seadog' in 1985 and Operation Odion in 1987.
The Senate also resolved to convoke a roundtable of security stakeholders like the Nigerian Ports Authority, the Nigerian Maritime Administration and Safety Administration, the Nigerian National Petroleum Corporation among many others.
For the lawmakers, such a platform would help figure out a funding regime to facilitate the refitting and refurbishing of the Navy flagships.
Nigerian Army, Senate clash over lopsided recruitment exercise
Meanwhile, Legit.ng previously reported that two lawmakers of the Senate had staged a walk-out session following a heated argument over an alleged lopsided recruitment process within the Army.
The Senators also accused the chairman of the Senate Committee on the Army, Abba Moro, of being autocratic in handling the inquiry made over the Army recruitment process.
Allegations by the lawmakers followed an out of order ruling by Senator Moro in response to an inquiry made by his colleagues on the conduct of recruitment by the Army.
Theodore Orji tackles his colleagues in the political ecosystem
Also, Senator Theodore Orji has said that some of the sit-tight approaches by some politicians in the country is detrimental to the development of Nigeria.
The former Abia state governor said the recycling of expired politicians have affected Nigeria's progress in the last few years.
He said the refusal of sit-tight politicians to vacate politics is impeding the growth of the country Orji made the comment while reiterating his decision to quit politics in 2023 to allow younger politicians to take over from him.
Source: Legit.ng