Tracy Wolfson biography: age, height, ethnicity, salary, husband
Tracy Wolfson is an American sports anchor associated with CBS Sports. This anchor is always on her toes with a trick up her sleeve even when she faces technical problems while covering live interviews after a big game. Will you be able to keep up with this sports anchor? Continue reading to find out more about this gorgeous journalist.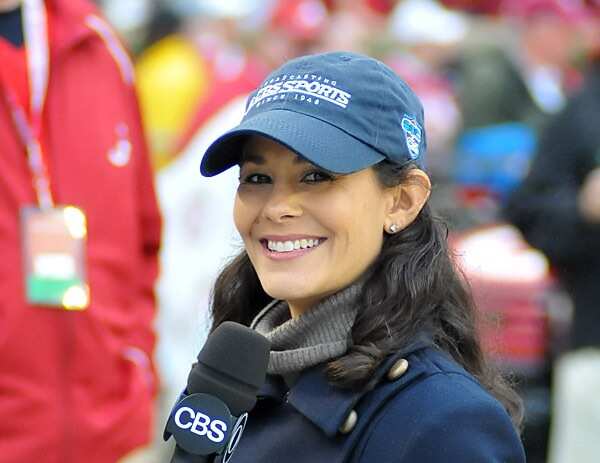 Tracy Wolfson is a TV personality who is known to be a reporter and sportscaster. The journalist is very serious when it comes to getting interviews after matches and goes by the code that she is there to serve the network diligently. Here are some questions we have tried to answer in this article about the lady:
How tall is Tracy Wolfson?
How old is Tracy Wolfson?
What is Tracy Wolfson height?
What is Tracy Wolfson age?
Keep reading to find the answers to the above questions and more!
READ ALSO: Who is Alahna Ly: bio, age, height and hot photos
Tracy Wolfson biography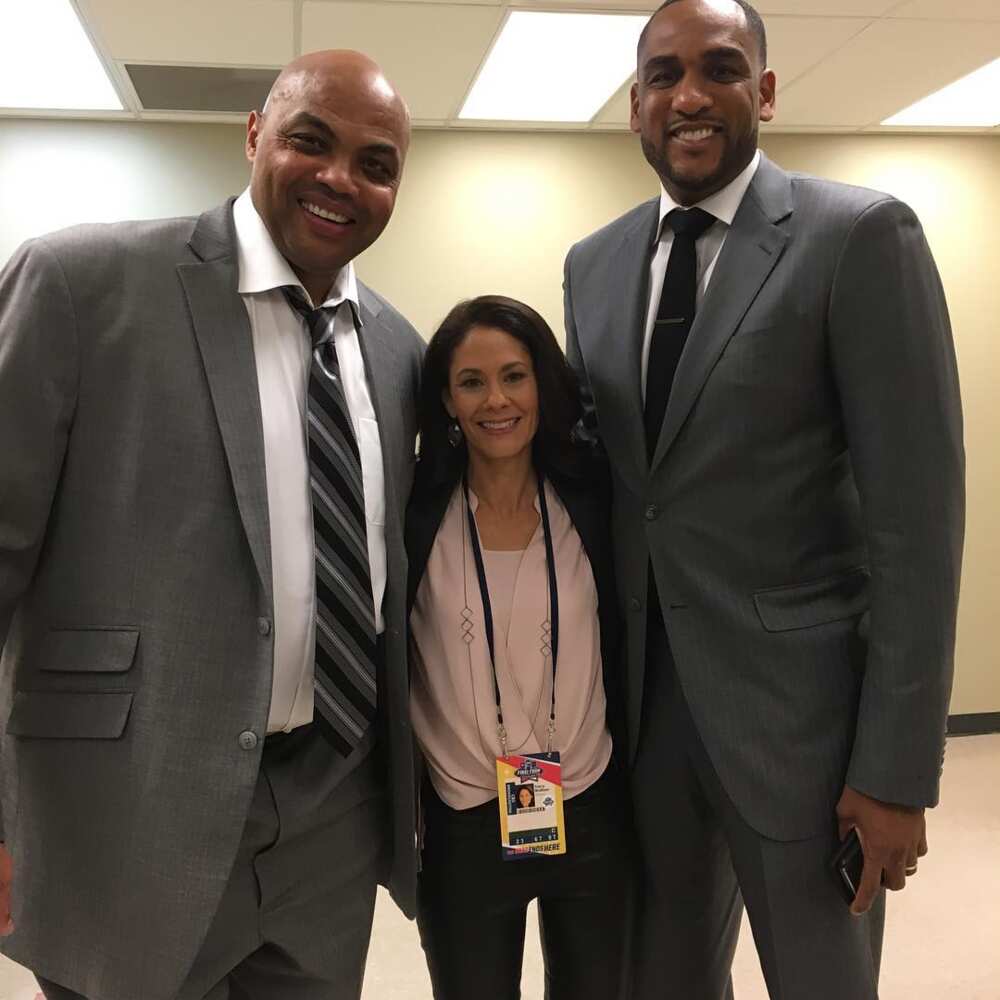 The journalist was born on 17 March 1975 to middle-class parents, Jerome, a consultancy firm owner and Josephine Wolfson, an art teacher. Tracy is an only child. On the other hand, she has been spotted to hang out with the likes of Holly Rowe and Shelly Smith. Tracy turned 44 recently. Her zodiac sign is Pisces. Her height has never stopped this 44-year-old from doing her job. She has taken several photos and posted a tweet that her height is 5 feet 2 inches (1.57 meters). The lady graduated with a degree in communications from the University of Michigan and crossed paths with her husband.
Tracy Wolfson ethnicity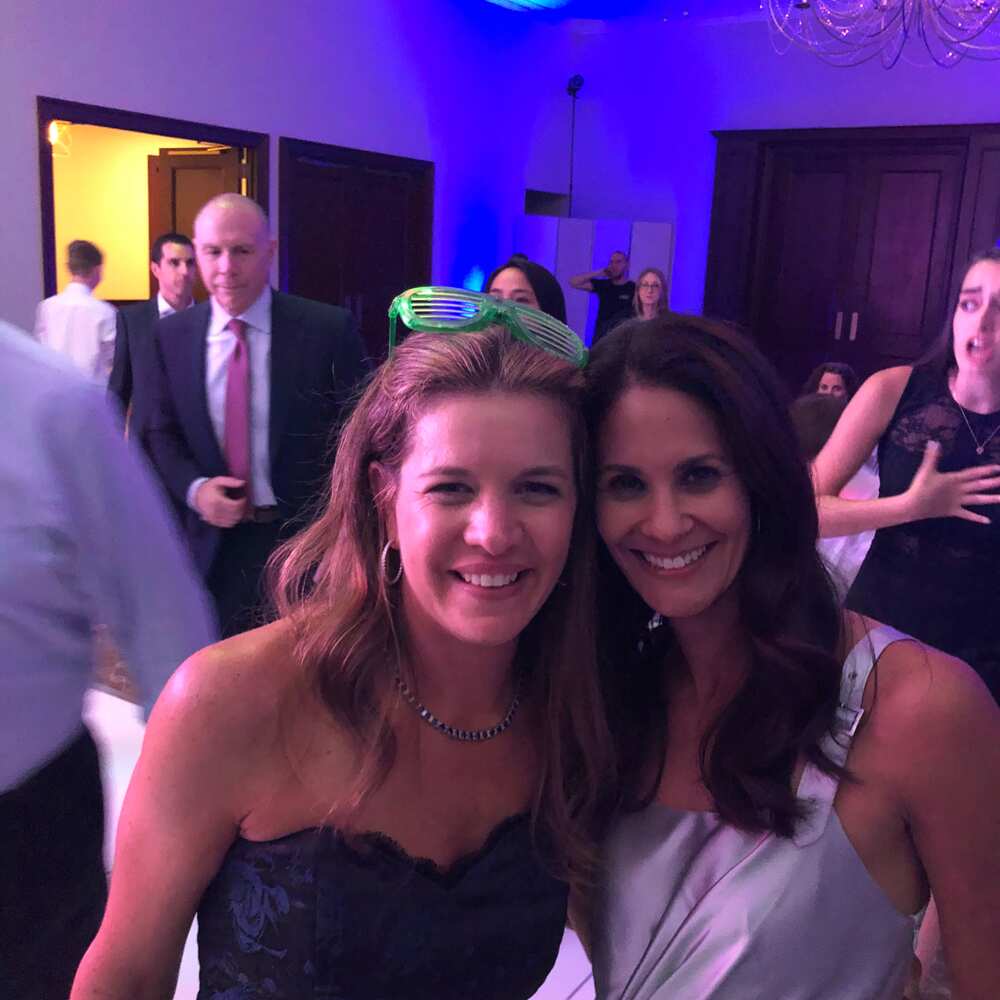 She is a Jewish and a native of New York. The amazing journalist tries to celebrate all the Jewish events with her family especially the Mitzvah.
Tracy Wolfson hot
The lady always looks gorgeous, no matter what event or occasion she attends.
At the photo below, the anchor is posing with attendees to the 2018 Wise Women in Sports and Events Awards Luncheon. The journalist was the MC and recognised past honorees.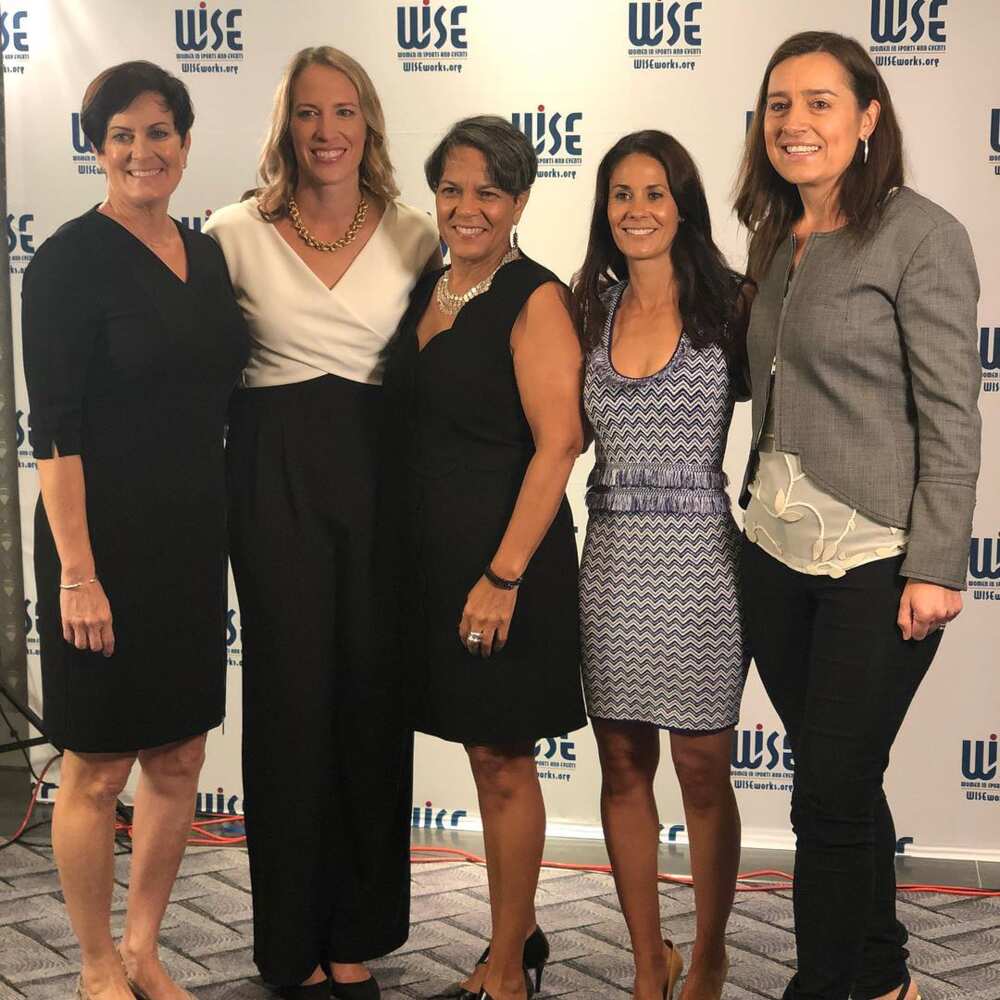 The anchor is attending an event with her beloved mother.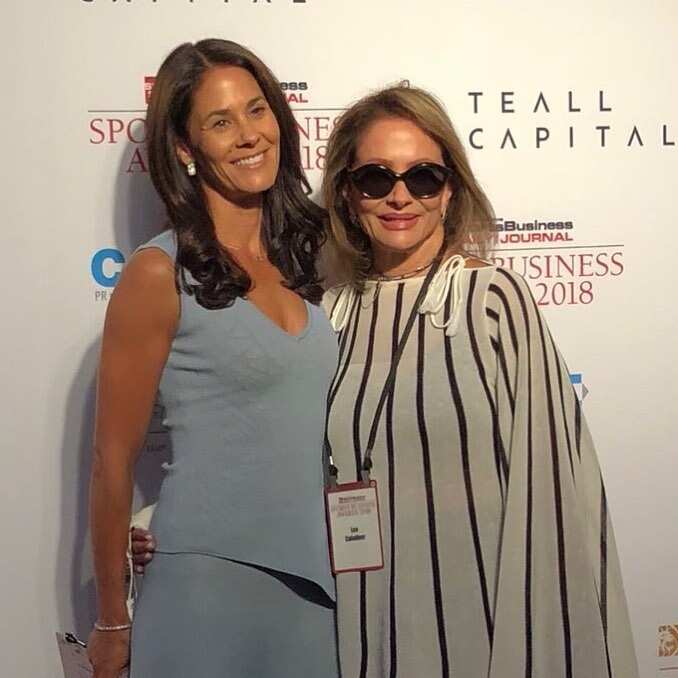 The reporter appreciates nature and loves to travel.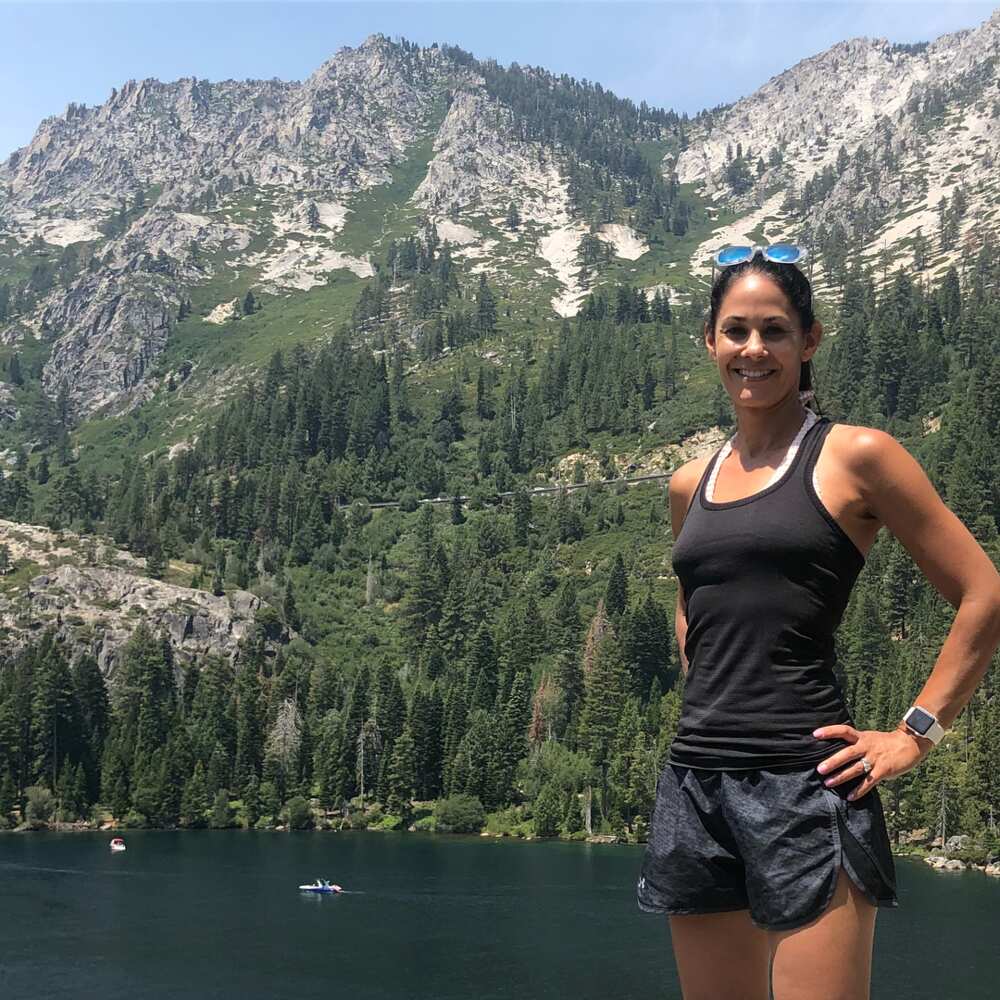 At this picture, the 44-year-old lady is depicted with her family during the New Year celebration indoors.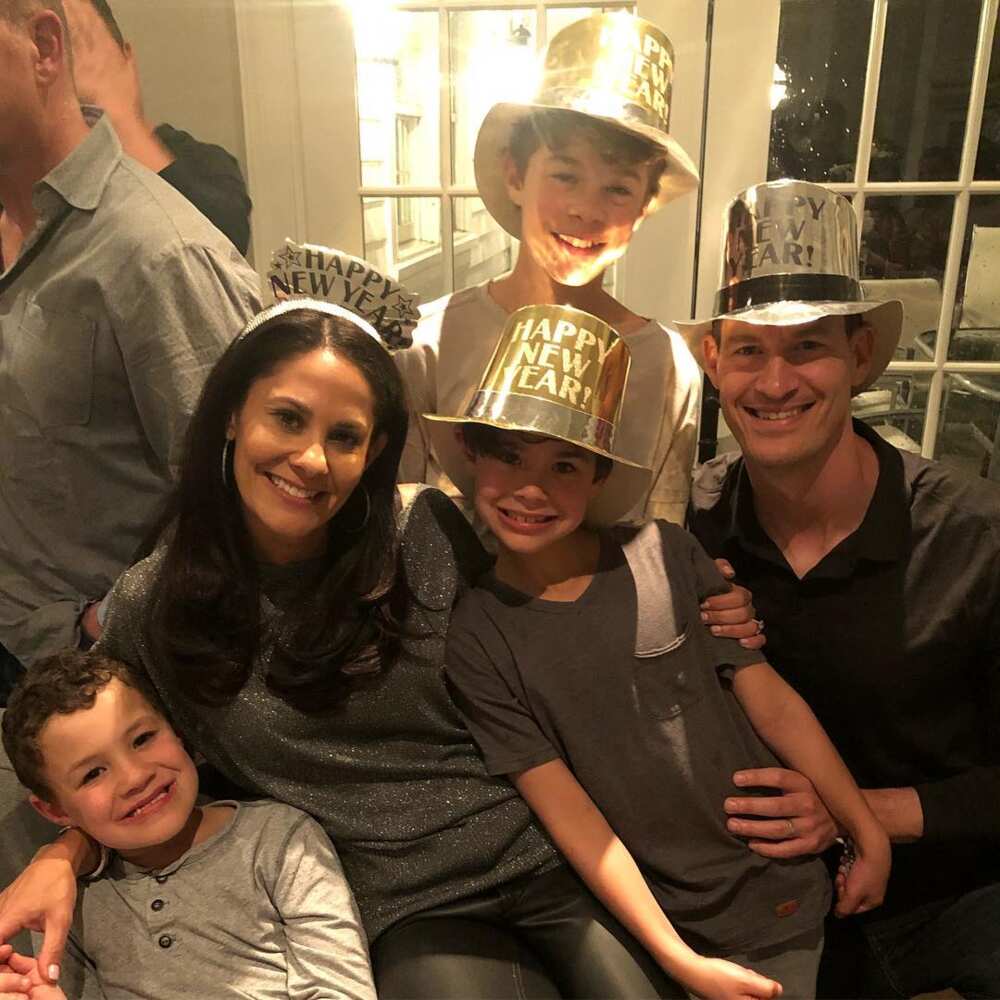 Tracy Wolfson husband and children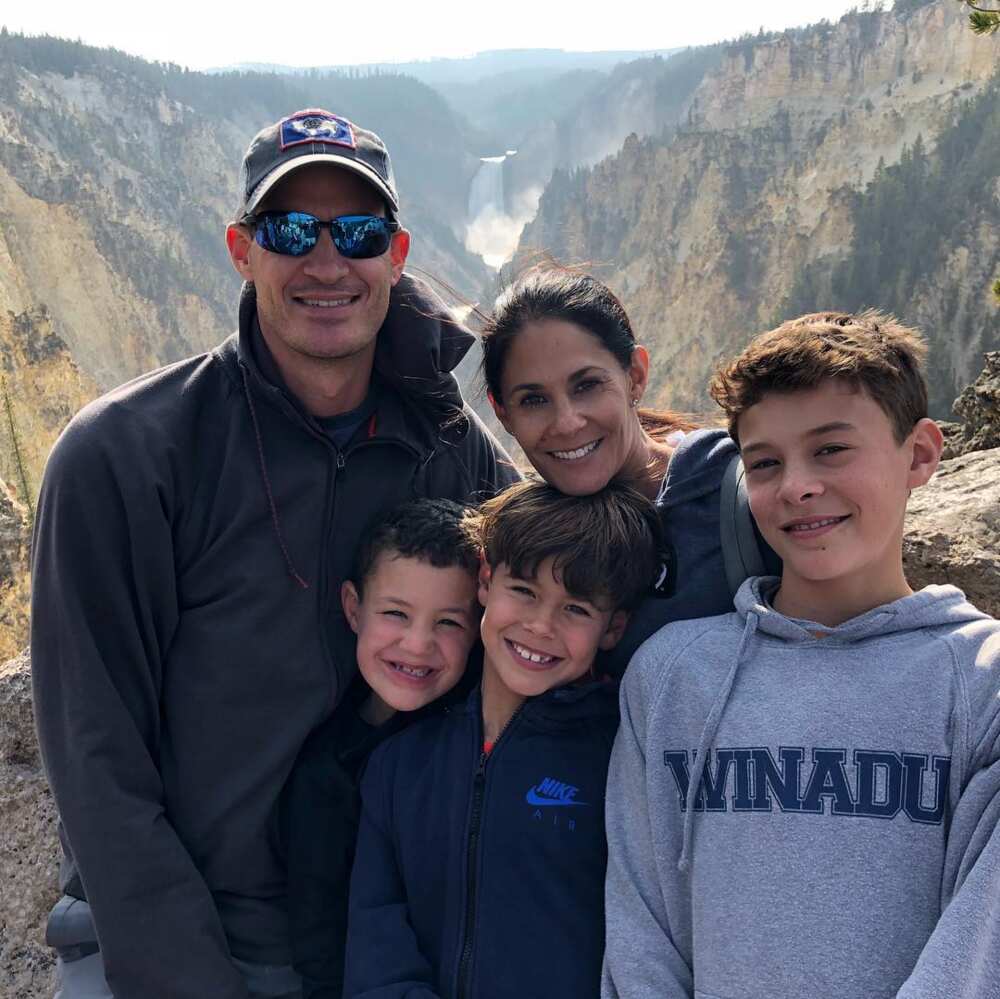 The 44-year-old lady is married to David Reichel. They tied the knot in 2002. Though they went to the same college, they started seeing each other after graduating. They have three boys namely Dylan (2001), Ari (2009), and Evan (2005).
READ ALSO: Naomi Sablan bio: top 10 facts about Adam Scott wife
Career and professional life
The first job of the New Yorker was at MSG Network as a correspondent where she got to cover sports on college football, gold, and Arena Football. It is with WZBN in Trenton, NJ that she became an on-air sports anchor. In 2004, the anchor was listed as one of the Best New Faces in the USA TODAY at the NCAA tournament. She is currently employed by CBS Sports and is a lead reporter on NCAA basketball for men as well as NFL, and the SEC. Also, she does news for NBA on TNT.
2019 has been an eventful and busy year for the reporter. She was allegedly crowned the Real MVP of Super Bowl LIII on Twitter by Sports Illustrated for her persistent interview with quarterback Tom Brady which made the headlines.
Tracy Wolfson salary
It is estimated that the American journalist gets a paycheque from CBS station ranging from $30,144 to $181,825. In a year, it is believed she bags US$1,000,000 from the station; hence she is believed to have a net worth of $5 million which is cumulatively from sports broadcasting and sideline reporting.
Tracy Wolfson CBS
Tracy has been sharpening her skills at CBS for 15 years and started at the lower ranks as a researcher. Wolfson has gotten to host an all-female show, We Need to Talk, by CBS. The relentless work this Jewish American has done while at CBS Sports has seen her get nominated in the Sports Reporter category for the most Outstanding Sports Personality Award. Other than working for CBS, she also reports for Turner Sports and in the past has worked for ESPN as a host as well as a reporter.
Endorsements and charities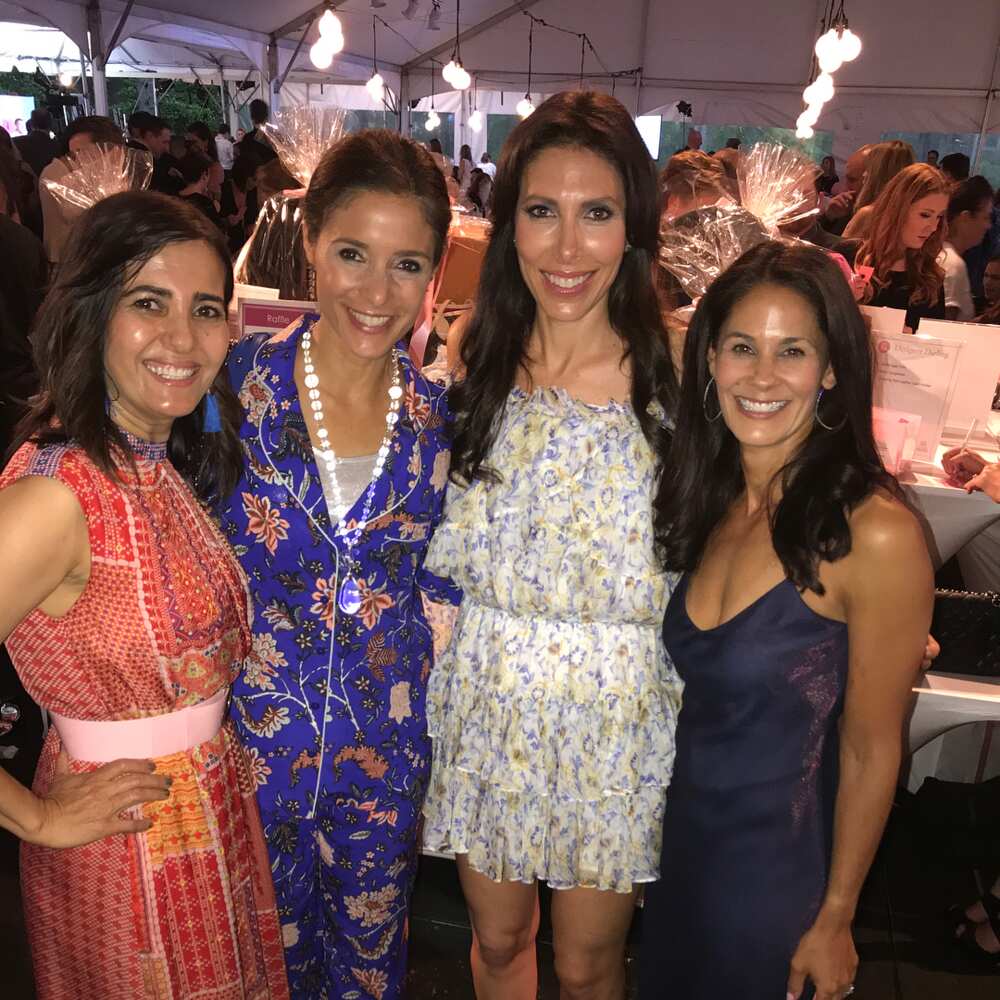 The lady is involved in the following charity programmes and endorsement deals:
She has been an MC and a spokeswoman for many foundations on diabetes and research events since 2005.
The reporter was a College Sports Speaker of the Mississippi State University series in 2005.
Her voice has been featured in PlayStation 3 game console and on the Xbox 360 sideline reporting for NCAA College Hoops 2K8.
The 44-year-old is a brand ambassador for Nike Female Sports.
The American journalist forms part of the board of the Jewish Community Centre in Tenafly, N.J and takes part in the Golf Classic committee, under JCC, called Play For The Kids.
Raised money and presented occasions together with Ryan Foundations, the March of Dimes, and Englewood Hospital to fight cancer.
To end childhood cancer, the gorgeous anchor signed up for the St. Jude Run/Walk
Social media
The beautiful anchor has a huge following on the social media platform with over 68k and 23k followers on Twitter and Instagram respectively.
Tracy Wolfson is a go-getter regardless of walking amongst giants and likes to pose with tall people to show nothing will stop her from achieving a tusk. She has shown a woman can be all round by balancing her career and family. Hopefully, she will land an Emmy Award someday!
READ ALSO: Olesya Rulin bio: age, height, boyfriend and hot pictures
Source: Legit.ng