Full Speech Emerges as PDP's Ozigbo Finally Reacts to Anambra Guber Result, Sends Message to Soludo
Valentine Ozigbo, the Peoples Democratic Party (PDP)'s candidate in the recent Anambra governorship election, has conceded defeat because for him the election is truly over despite the flaws it was fraught with.
Ozigbo who accepted the outcome of the election on Wednesday, November 10, also send a congratulatory message to Charles Chukwuma Soludo of the All Progressives Grand Alliance (APGA), Punch reports.
Ozigbo's in his speech seen by The Nation said he wishes Soludo well in his new endeavour and prays for his success.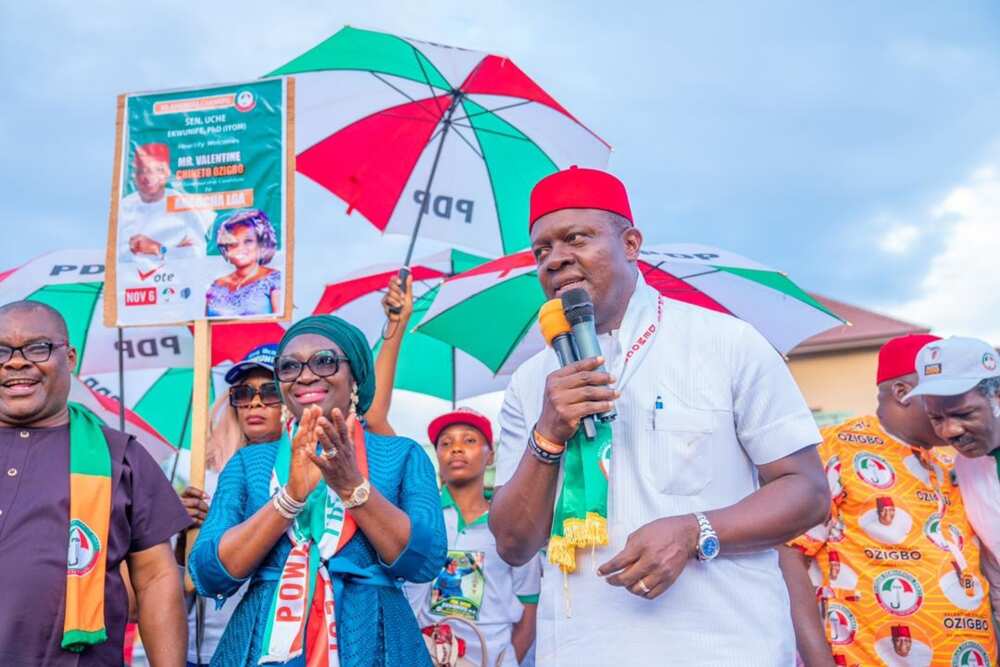 Read his full speech below:
"I have just called Professor Chukwuma Soludo and congratulated him on being declared the winner of the Anambra State governorship elections, 2021. I wished him well and prayed for his success.
"This election was fraught with a lot of shortcomings on the part of various government institutions. The security agencies failed to provide a peaceful environment for campaigns to hold.
"On election day, they were absent from many polling centres leading to elections not holding or held in situations that allowed for chaos and fraud.
"The national electoral commission presented untrained and poorly trained staff who could not operate the voting machines in many places.
"They failed woefully in providing logistical support for their staff and so elections started very late in many places and did not hold in many others.
"The use of government funds and resources to corrupt, coerce, and intimidate voters, PDP party agents and electoral officials was a major factor in determining the outcome of this election.
"All of these led to the disenfranchisement of the greater percentage of voters and staining the course of democracy.
"I will be dedicating time to champion the positive change we need to ensure that future elections are truly free and fair and that the will of the electorate prevails.
"Denominational politics was also a factor. We need to do a lot more to ensure that competence is never sacrificed on this altar, and that democracy is practised in line with its truest tenets.
"In all, I am more determined to working for a better future for our children by remaining in active politics and rebuilding our party to be more united and more robust for those who come after us. Ka Anambra Chawapu."
Battle's not yet over: PDP's Ozigbo reveals how he can still win Anambra guber, sends message to INEC
Meanwhile, Ozigbo had expressed optimism that he could still emerge victoriously.
Ozigbo said the election battle was not yet over.
According to him, there were over 248,000 votes at stake in Ihiala and other places where elections did not take place.
Source: Legit.ng