Fact Check: Has Appeal Court Suspended PDP's National Convention?
Claim: A report by The Independent newspaper claimed that a Court of Appeal has suspended the PDP's national convention.
Verdict: The claim is false. A Court of Appeal sitting in Port Harcourt, Rivers state has not delivered a ruling on the case. The court only fixed Thursday, October 28, to deliver its verdict.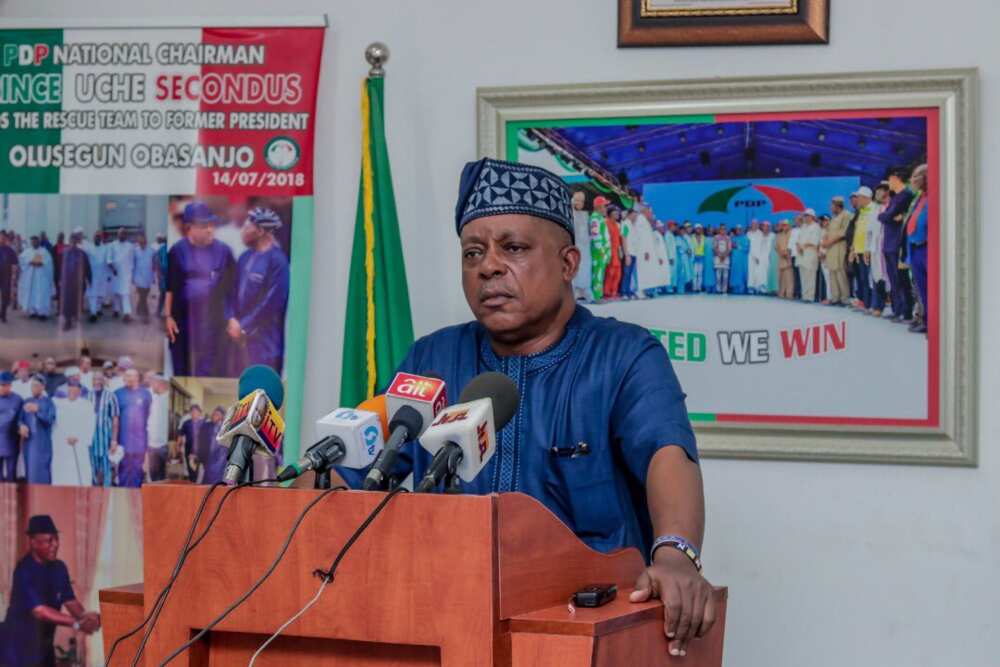 Full Text
Ahead of the 2023 general elections, the Peoples Democratic Party (PDP) has scheduled to hold its national convention on Saturday, October 30 and Sunday, October 31.
However, the party's embattled and suspended national chairman, Uche Secondus, has gone to court to restrain it from conducting the convention.
Secondus had asked that the convention should not be conducted until the final determination of his appeal against his suspension.
Many stakeholders and other Nigerians followed the court's proceedings as they were anxious about whether or not Secondus will get a favourable verdict and stop the PDP from conducting the much-awaited national convention.
Reporting the purported outcome of the hearing, The Independent claimed that the appeal court has suspended the national convention.
The report which was shared on Facebook has garnered over 30 shares and over 50 comments at the time Legit.ng checked.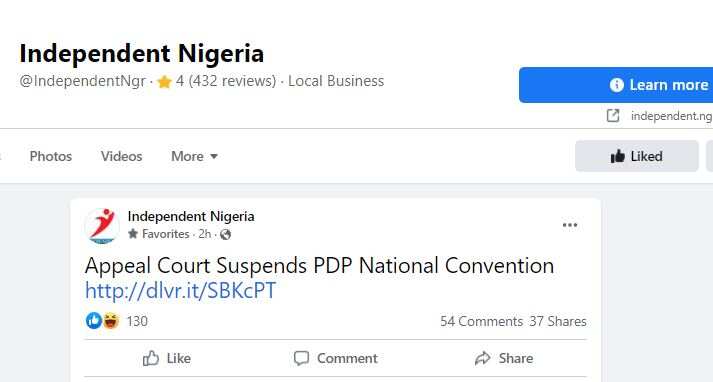 Verification
To verify this claim, Legit.ng conducted a relevant keywords search on the PDP and the alleged suspension of the convention.
Legit.ng's search indicates that no other reputable news media reported the purported suspension of the convention by the court of appeal.
In its report, ThisDay stated that at the resumed hearing on Tuesday, October 26, PDP lawyers asked for time to respond to the appeal.
After much pleading, the appeal court gave the PDP lawyers 24 hours to file their responses and adjourned till Thursday, October 28.
The Nation, The Punch, Channels TV, and Vanguard also filed similar reports; none reported that the convention has been suspended.
Conclusion
The claim by The Independent newspaper that the appeal court has suspended the PDP's convention is false and misleading. The court is yet to give a ruling on the matter and has only adjourned to Thursday, October 28.
Source: Legit.ng