Sami Malek bio: top 10 facts about Rami Malek twin brother
Most people assume that twins tend to venture into the same career path. Just like the twins Tia and Tamera Mowry, most people have the notion that Sami and Rami Malek are both in the acting world. Even funnier is the fact that most fans of the Globe-winning actor Rami Malek never knew he had a twin. Unlike Rami, Sami has made a name for himself outside the acting world. He is among the most handsome and accredited teachers in the United States.
In this article, you will get to a glimpse of the biography of Sami Malek, who is Rami Malek twin brother. Even more exciting is the news that you will get a glimpse of some of the most interesting facts about Rami Malek.
READ ALSO: Riverdale Charles Melton bio: age, height, ethnicity, parents, girlfriend
Sami Malek profile summary
Full name: Sami Malek
Date of birth: May 12, 1981
Age: 37 years
Nationality: American
Place of birth: Los Angeles, California, USA
Parents: Said Malek (father) and Nelly Abdel-Malek (mother)
Occupation: Teaching
Height: 5' 9" (1.75 m)
Who is Sami Malek?
When fans first spot Sami, they automatically believe they have seen Rami. It is undeniable that the two are identical twins. However, despite being twins, there are many differences between these twin brothers. These differences are the factors that give fans a clearer picture of who Sami is.
1. Sami is younger than Rami
One interesting fact to know is that Sami is the younger twin in the Malek family. What majority of the fans do not know is that Rami has a twin brother called Sami. Rami Malek and twin brother Sami were born in Los Angeles on 12th May in 1981. Rami Malek brother Sami was born 4 minutes later than Rami, ultimately making Rami the older one.
2. Parents
He was born to Egyptian immigrant parents alongside Rami on the 12th of May in 1981. The father was a Cairo tour guide who later in the years became an insurance broker. The mother is an accountant.
3. Background
Another fact to note about Sami Malek twin is that they share an Egyptian background. Their Egyptian Coptic Orthodox family brings along the Egyptian roots Sami and Rami have.
4. Education
Despite being a teacher, Sami has not exposed the schools he attended in his younger years. This leaves most of his admirers wondering what school moulded him to become such a qualified teacher. However, unlike Sami, Rami has acknowledged that he attended the University of Evansville in Indiana, where he studied theatre art.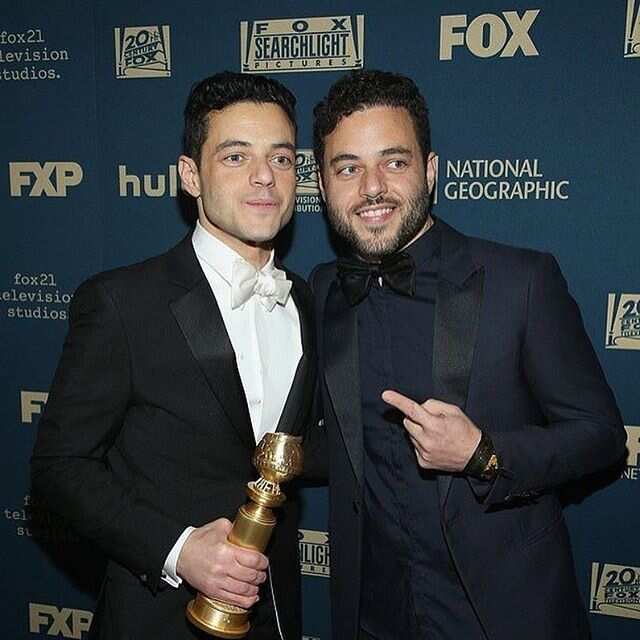 5. Rami's greatest supporter
Another amazing fact about this talented, handsome teacher is that he has a soft spot for his brother and is his greatest supporter. In a recent interview during the Oscar Awards where Rami was nominated for his great role in the movie "Bohemian Rhapsody", Sami was asked how he felt about his brother winning the award. He simply stated he knew his twin brother would win the award because, in the movie, he basically aced the character he was given. His exact words were "he killed it!"
6. Rami Malek family
As earlier stated in this article, the parents of Rami Malek and twin brother Sami are from an Egyptian heritage. However, they later immigrated to the United States. The family comprises of the twins and an older sister called Yasmine Malek. Yasmine is a professional physician who works at the ER. One remarkable thing that stands out in this family is the respect they have to their Egyptian roots.
All the siblings grew up speaking colloquial Egyptian Arabic. His father always reminded his children to never forget about their Egyptian roots. Therefore, he would wake the children especially Rami in the middle of the night, and engage them in the discussions with their Arabic-speaking extended family who resided at Samalut in Egypt. Another thing that stands out in this family is the fact that all the siblings have ventured into different professions.
These entail teaching, acting, and medicine. This goes to show that the family is concerned about making society a better place since all these professions have major contributions to society. These are motivating kids to achieve their dreams, treating and keeping them healthy and safe, and entertaining them while being good role models to them.
7. Sami Malek teaching career
Sami Malek teacher searches seem to be blowing the internet after the realisation that he is among the most qualified teachers in Los Angeles. It comes as no surprise that this proficient and good-looking teacher chose to teach in the area where he was brought up. The competent teacher teaches at Joseph Le Conte Middle School. He loves teaching with a passion, and his students do not shy away from appreciating his efforts.
This can be seen in a recent video that was uploaded on YouTube where his students arranged a surprise birthday for him. He was so happy, and from his speech, he could not thank his students enough. It is no common thing to find students arranging a surprise birthday for their teachers. This only happens when students feel their teacher is the best. Therefore, it is pretty evident from this video that his students love him to the core and appreciate him as their teacher. With such love, it is crystal-clear that Sami loves his job and especially interacting with his students.
8. Who are Rami and Sami Malek?
If you enjoy watching hacker and cyber security movies, then I bet you have bumped into the TV series Mr. Robot. It is a groundbreaking hacker movie starring a computer hacker called Elliot Alderson. This actor was none other but the super-talented Rami Malek. Confusions now spark in when you realise that you might have noticed this actor somewhere within your school premises. Most people have always been left confused wondering if the same person they saw could be the amazing actor Rami Malek.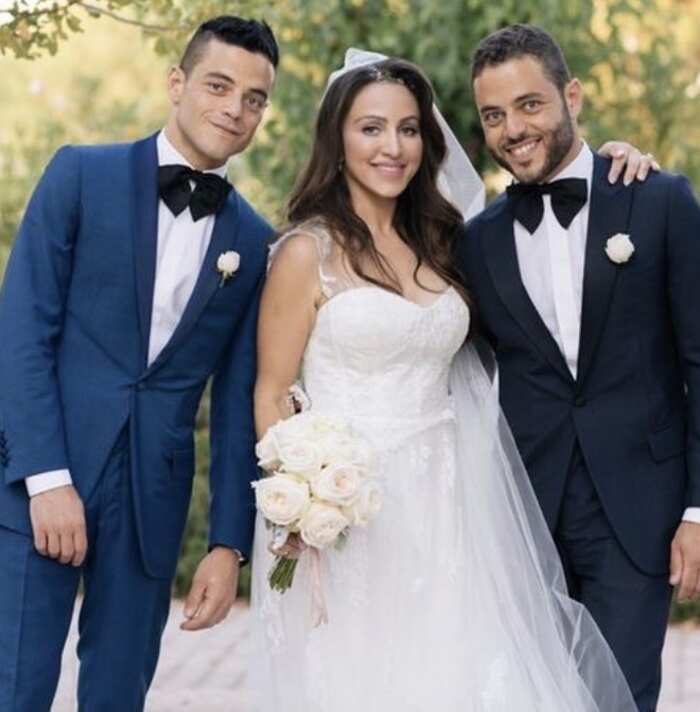 9. The side no one knew of Rami Malek brother
Although most people may not know the fun side of Sami, he is actually quite fun especially when around his brother. They used to shift classes and attend each other's merely for fun. They figured no one would notice since they are simply a replica of each other. Since Sami is now a teacher, one cannot help but wonder if this actually happens in his class.
READ ALSO: Nessa Diab bio: ethnicity, parents, boyfriend Colin Kaepernick
10. Contributions of Rami Malek and Sami Malek to the society
Although it may seem like Rami has a more significant impact on the society unlike his twin brother, this could not be far from the truth. Both of these brothers have impacted society in a great way. To begin with, Rami is a great actor, who is much admired by kids and tends to motivate them to chase their dreams. On the other hand, Sami is also an admired teacher who is greatly loved by his students. His students cannot seem to get enough of him, and this goes to show that he is an exceptional teacher.
It is pretty clear that Sami Malek is transforming society for the better by giving knowledge to his students. Given the passion he has in teaching and the loads of love he is receiving from his students, it is certain that the teaching career of this phenomenal teacher has just started. Above all, I hope that you can now differentiate between Rami Malek and twin brother Sami.
READ ALSO: Kat Timpf bio: age, height, salary, net worth, husband
Source: Legit.ng