PDP Crisis Deepens As Chieftain Raises Alarm Over Imposition of Consensus Candidate
A chieftain of the Peoples Democratic Party has condemned moves by some party leaders to impose a consensus candidate on members of the PDP
Amaechi Onowu said a leader of the party in Anambra has connived with leaders to impose Obi Okechukwu on members as the consensus candidate for national auditor
Onowu in a letter has called on the state chapter of the PDP to call a meeting in order to nip the situation in the bud
As the scheduled date for the national convention of the Peoples Democratic Party (PDP) draws near, controversies, allegations and counter-allegations have continued to surface.
In a recent incident, a member of the PDP in Anambra state, Chief Amaechi Onowu, has condemned the alleged imposition of a consensus candidate for the office of the national auditor general for the party.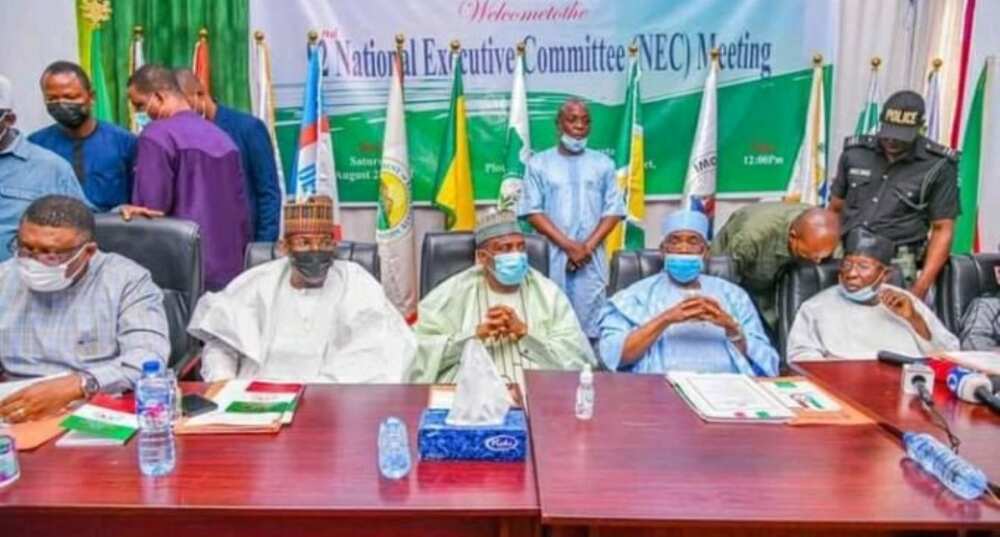 The Nation reports that the Anambra party chieftain had alleged that a party member in Anambra state has connived with some other PDP leaders outside the state to impose a candidate on the members ahead of the national convention.
Onowu who is a former Anambra state organising secretary of the PDP said these undisclosed leaders are planning to force Obi Okechukwu as the candidate for the position of the national auditor on members.
In a letter to the party leadership, Onowu said that Okechukwu has never been a party executive or a major stakeholder.
He said the alleged consensus candidate has always been a personal associate of the leader who is planning to impose him on the PDP members.
In his words, Onowu described the alleged plan of the PDP leaders on imposing a national auditor candidate on members as unacceptable.
He further called on the state's PDP chairman to host a state caucus meeting based on the party's constitution.
According to him, the party's state chapter should be able to reach a consensus agreement ahead of the national convention.
Meanwhile, Legit.ng previously reported that the Court of Appeal is set to hear the suit filed before it by the suspended chairman of the PDP, Uche Secondus.
Secondus had in a suit appealed to the court to stop his party from going ahead to conduct the scheduled national convention on October 30 and 31.
According to Secondus, the convention should not take place on the scheduled date or any other date until a final decision is made by the court on the matter before it.
Also, the chairman of the national convention organising committee of the PDP, Seyi Makinde, has said that the party does not plan to witch-hunt any of the candidates ahead of the PDP national convention.
Makinde also said that the PDP is aware that some of its aggrieved members have approached the court over different grievances.
He further called on all party members to stay focused on rescuing Nigeria by 2023 which is PDP's sole mandate while they wade off all forces plans to disrupt the party's plan.
Source: Legit.ng