2023: Is Obinna Oriaku the solution to Abia problems? by Ben Udechukwu
Disclaimer: The views expressed in this interview/article are the author's own and do not necessarily represent the editorial policy of Legit.ng.
Your own opinion articles are welcome at info@corp.legit.ng — drop an email telling us what you want to write about and why. Contact us if you have any feedback, suggestions, complaints or compliments. We are also available on Facebook and Twitter.
Editor's note: In this piece, a social commentator, Ben Udechukwu, writes about the 2023 governorship election in Abia state.
Until June 2015, not many people within the Abia political space knew anything about the Owerrinta Isiala Ngwa south-born Obinna Eze Oriaku. From the obscure political exposure prior to June 2015 when he was appointed Gov. Okezie Ikpeazu's Special Adviser on Economic Affairs to when he literally bestrode the political space rising to become the State Commissioner for Finance, a record four years, it does appear Obinna has cut his political teeth successfully.
48 year Obinna is believed to have lived and slept banking, and have since 1999 virtually had a stint with most first-generation banks in Nigeria like Bank PHB (now Keystone Bank), Diamond Bank (now Access Bank) defunct Citizens Bank, First City Monument Bank (FCMB) with the icing being his rise in First Bank PLC to Regional Business Development Manager, Public Sector, Enugu.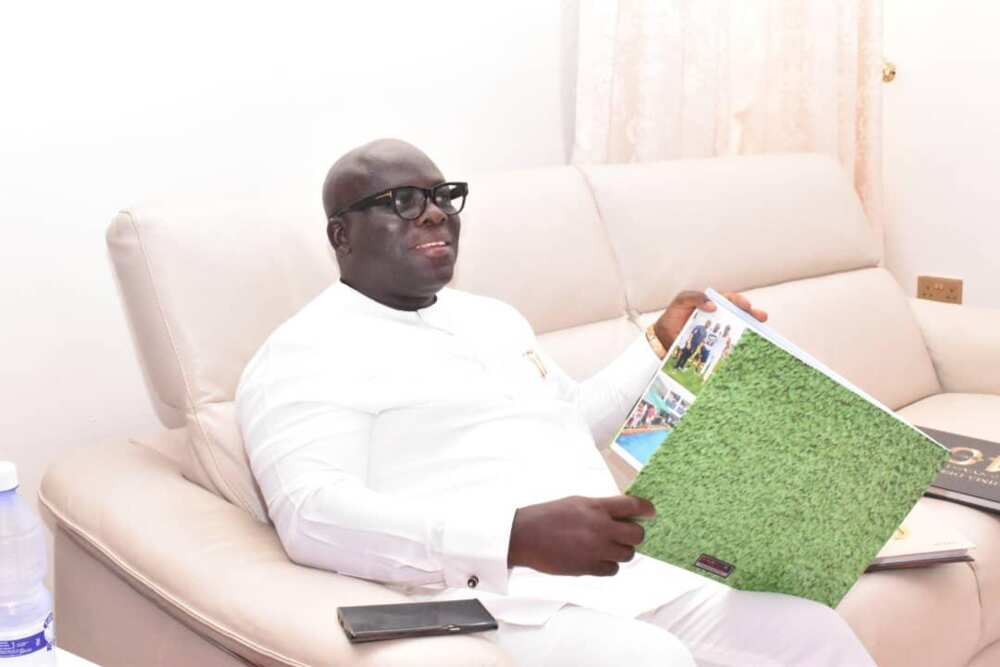 Do you have a groundbreaking story you would like us to publish? Please reach us through info@corp.legit.ng!
These years were basically his finest moments in the private sector proving his mettle as a proficient Risk Manager, Investment Banker of note, economic development strategist and financial expert.
It is correct to say that Obinna has passed the integrity test, posting clean sheets in no fewer than six Banks, so much that First Bank drafted him to offer his services "free of charge" to the Abia State Government, the four years he served.
FLIPSIDE
What looked like stirring the hornet's nest happened shortly after the end of Obinna's tenure (2015-2019) as Commissioner for Finance when many alleged that, the 1997 Abia State University, Uturu graduate of Government and Public Administration was positioning himself for appointment as the Chief of Staff to the Governor.
The Master of Business Administration perhaps was swallowed in what became an undeclared political war, which immediate consequence was Obinna dumping the People's Democratic Party (PDP) for the ruling All Progressives Congress (APC).
While pundits recognize the former Finance Commissioner as an unapologetic supporter of Governor Okezie, his exit, though shocking, looked every inch like a protest against those who felt did not want Oriaku to rise beyond a Commissioner.
The events that followed his exit from PDP would correctly form his successful voyage in the murky waters of politics or give him a lift to oblivion.
Those who hold this opinion believe that Oriaku's political friends are in the PDP, the party in Abia without any visible crack or crises. It is still left to be seen by some, how a seeming political neophyte would make progress by collapsing the ladder that gave him the lift.
Hate or love him, Obinna has in the past months made an eloquent statement that he has both the mental and intellectual capability to acquire power through legitimate means.
2023
If Obinna decides to seek election as Governor of Abia State, he would have an uphill task of facing heavyweights, particularly some serial Governorship hopefuls who are in the APC. The hurdle of this heavyweight will only come to a reckoning if APC is able to get over its leadership challenges that weakened the party into several factions.
Beyond the survival of the fittest, the Owerrinta born Risk Manager would have several foes to contend with. These foes are to be drawn largely from the pool of those who will hardly give him any chance to those who think it is proper to annex whatever fight that forced him out of the PDP.
Interestingly, his stewardship as particularly Finance Commissioner will come to the limelight. Ironically, the four-year stint which observers see as Obinna's strength would be the basis of evaluating his candidacy, given the many thumbs down his foes have extracted from his stewardship as Commissioner for Finance.
In all of these, Obinna is not known to have originated or inherited any political structure that could guarantee his acceptance across the seventeen local governments of the State. One does not need to ask bankers or one with the kind of exposure Obinna has where he hopes to raise funds to finance a project as huge as a governorship campaign.
One permanent fact that should provoke his thoughts is the reality that it requires a huge financial chest to navigate a terrain as Abia where the PDP is standing like the solid rock of Gibraltar.
Oriaku's associates often boast that the Former Abia Commissioner for Finance has a long queue of billionaire VIPs as his friends. How these would disentangle him from the cobweb of those who want his star to stop shinning or translate to electoral victory will be a matter of time.
We would still pause to ask, is Obinna Oriaku coming?
Source: Legit.ng