2023: Young Nigerians Launch 'Run to Win' Ahead of Polls
The 2019 general election showed that there is a lot of political interest from young people in Nigeria
Learning from the experience, a group of young people have decided to ensure young people get the support they deserve ahead of the 2023 polls
The young people championing the new initiative were also the brains behind the Not Too Young To Run movement
FCT, Abuja - An initiative, Run To Win movement has been launched by a non-profit civic hub of change-makers, Yiaga Africa, ahead of the 2023 general elections.
The movement was launched on Thursday, October 21 at a virtual event witnessed by a Legit.ng reporter.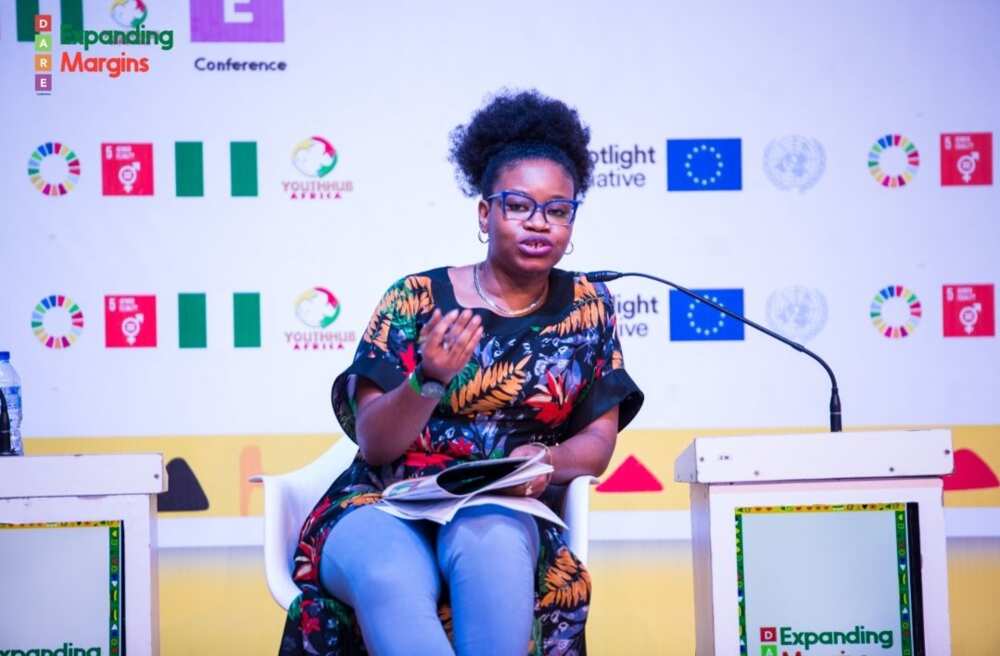 Speaking on the initiative, Yiaga Africa's program manager, Cynthia Mbamalu said:
"The Run To Win initiative is basically designed to empower and support young men and women with competence, character, and capacity to run for office.
"But the idea for Run To Win is not just about contesting, it is also ensuring that the contest and win elections.
"Our approach to this is connecting young candidates with the voters to ensure that we have an issue-based campaign that is informed by the citizen agenda. That way they will be speaking the language of the voters who will be voting for them.
"We are also hoping that in our engagements, learning from our last experience, we will be building a better support system for youth aspirants and candidates and give them the level of visibility that they need and connect them to other networks of young candidates across the country and be with them from the beginning to the end."
Mbamalu stated that Yiaga Africa does not give money or fund candidates, but noted that the engagements are so strategic that it adds value to the ambition of the young candidates.
She added that the Run To Win initiative is very biased towards supporting young women because their challenges during elections are different from that of their male counterparts.
She further noted that the campaign is open to everyone who cares about youth and women leadership in Nigeria.
Also speaking at the launch, Ijeoma Okwor, project coordinator, Voice Nigeria programme and lead funders for the Run To Win initiative said:
"The Voice Programme is the Dutch government's own way of responding to the UN call to leave no one behind. You all recall when the UN made that call and challenged different governments and institutions to ensure that their policies, programmes, and activities - no one is left behind.
"So for the government of the Netherlands, Voice is one of the programmes infiltrated in response to that call.
"Voice is all about strengthening the capacity of those who have been left behind to begin to use their voice to demand accountable governance and inclusive society.
"We identify that we feel have been left behind and these are age-discriminated groups under which we have young people and elderly people.
"We have three thematic areas - one of which is space for political participation or active citizenship and that is where this project falls in."
On his part, Hon. Okwu Chinedu Otaka, member representing Aninri at the Enugu House of Assembly and chairman committee on youths, sports and security matters, shared his experience contesting for election in the state in 2019.
His words:
"Most of the challenges we have as youths contesting elections is that we feel insecure especially when you are coming from a background that is not known, or anyone close to you is not a politician. It becomes difficult for you.
"One of the major constraints is also finance. I had difficulty in coordinating myself concerning finance."
Joyce Daniels, 34 Others Emerge Electher Future Lawmakers Leaders
Meanwhile, Joyce Daniels, a social engineering practitioner, is among the 35 women from across six geo-political zones in Nigeria elected to lead the ElectHER Future Lawmakers Programme.
ElectHER Future Lawmakers Programme is an intensive six-month legislative and leadership development programme, that aims to change the political narrative of representation, especially for women in the country.
Legit.ng gathered that the programme targets legislative and leadership development programme for aspiring female lawmakers between 25 and 45.
Source: Legit.ng