Extravagance and Tradition: Exploring Expensive Carnival-Like Burials in Igbo Land
In Igbo culture, funerals hold a significant place of honour and reverence. They are seen as a final opportunity to celebrate the deceased's life and showcase the family's social status and wealth.
PAY ATTENTION: Сheck out news that is picked exactly for YOU ➡️ click on "Recommended for you" and enjoy!
However, in recent times, the practice of expensive burials has gained attention, raising eyebrows and sparking debates within and outside the Igbo community.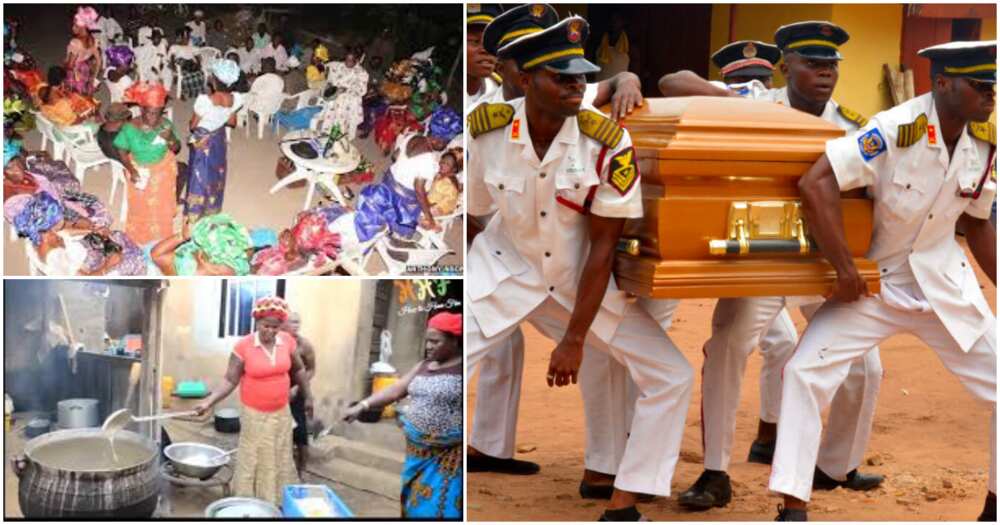 In this article, we delve into the intriguing world of expensive burials in Igbo land, exploring the reasons behind the lavish ceremonies and their impact on the community.
Preserving Igbo traditions
For the Igbo people, funeral ceremonies are deeply rooted in tradition and are considered a way to pay respect to ancestors and maintain family ties.
PAY ATTENTION: Сheck out news that is picked exactly for YOU ➡️ find the "Recommended for you" block on the home page and enjoy!
The belief is that a grand burial ensures a smooth transition to the afterlife and establishes the deceased's status in the ancestral realm.
Hence, families often spare no expense in organising elaborate events, complete with ornate caskets, feasts, and performances by traditional musicians and dancers.
Impact of expensive burials in Igbo land
While the intention behind extravagant burials is to honour the deceased and uphold cultural customs, it is not without consequences.
The exorbitant costs involved often place a significant financial burden on the family, pushing them into debt or forcing them to sell valuable assets.
Moreover, the pressure to conform to societal expectations can create unhealthy competition among families, resulting in the prioritisation of material display over the emotional well-being of the bereaved.
Controversies and Criticisms of the Igbo style of burial
The rising trend of expensive burials has sparked debates and criticisms within the Igbo community and beyond.
Some argue that the funds allocated for the lavish ceremonies could be better utilised for community development projects or supporting those left behind by the deceased.
Others view it as a reflection of societal inequality and an unnecessary display of wealth that perpetuates materialistic values.
Balancing Igbo tradition and moderation
As the discussions surrounding extravagant burials continue, there is a growing call for a more balanced approach.
Advocates for moderation argue that while it is essential to uphold traditions, it is equally crucial to prioritise the well-being of the living, financial responsibility, and sustainable practices.
This includes finding alternative ways to honour the deceased that align with cultural values while minimising excessive spending.
Way forward for expensive Igbo burials
Expensive burials in Igbo land are complex and multifaceted, encompassing cultural beliefs, societal expectations, and individual choices.
While they are deeply ingrained in the fabric of Igbo traditions, it is essential to reflect on their implications and consider a more balanced approach that preserves cultural heritage while addressing practical and ethical concerns.
Ultimately, the challenge lies in finding a middle ground that respects past customs while adapting to the changing realities of the present.
Man plans his funeral while still hale and hearty
Meanwhile, Legit.ng previously reported that a proactive man had planned his funeral.
In a video documentary by Afrimax, the man stated that he does not want to become a burden to people after he is gone.
To achieve that purpose, the man did not only dig his grave, he prepared everything that would be used during his funeral.
The man bought enough drinks to entertain the guests that would grace the event. He also got cement and bricks for the grave.
Source: Legit.ng